Note:
This article is created on Windows 10 Enterprise Version 21H1 with a 2.20GHz Intel(R) Core(TM) i7-8750H CPU.
1. Open the "Edge" browser
2. Go to the top right and click on the options icon
3. Scroll down to Settings section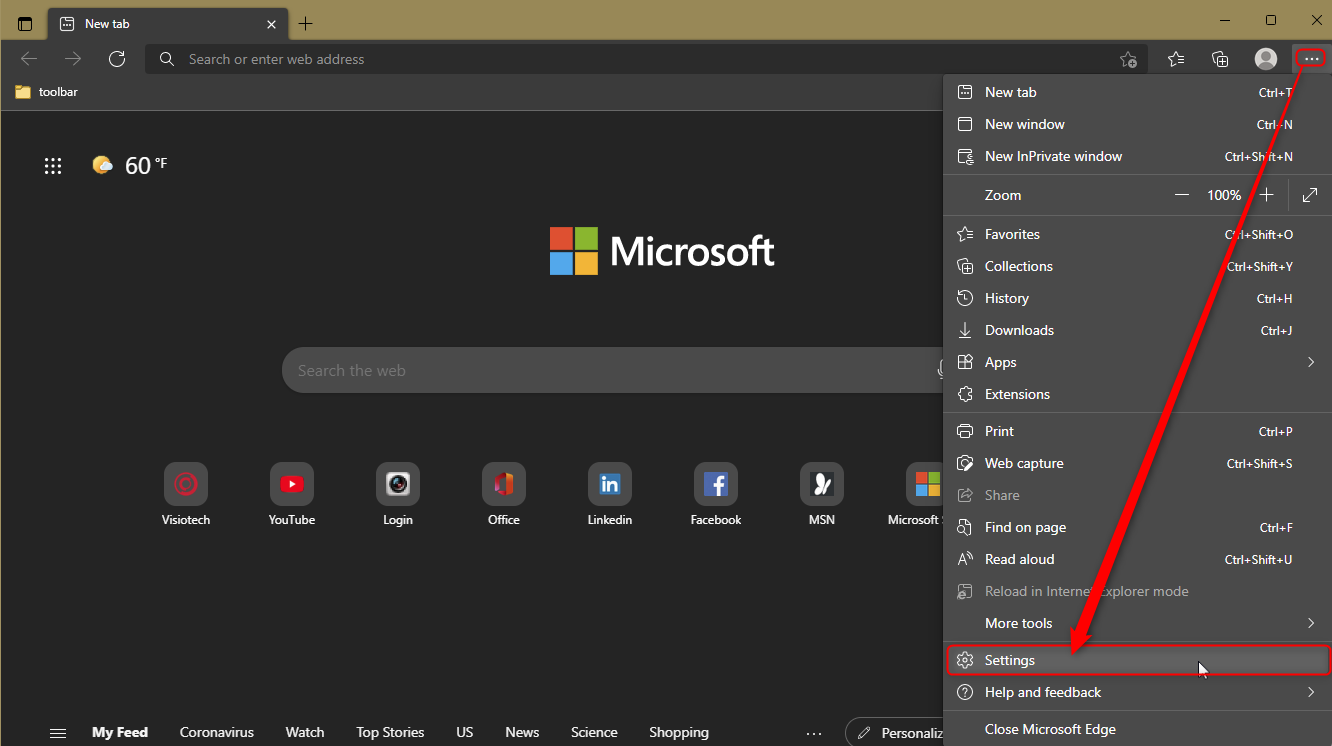 4. Within the settings go to "Default Browser"
5. On the right hand side, select "Allow"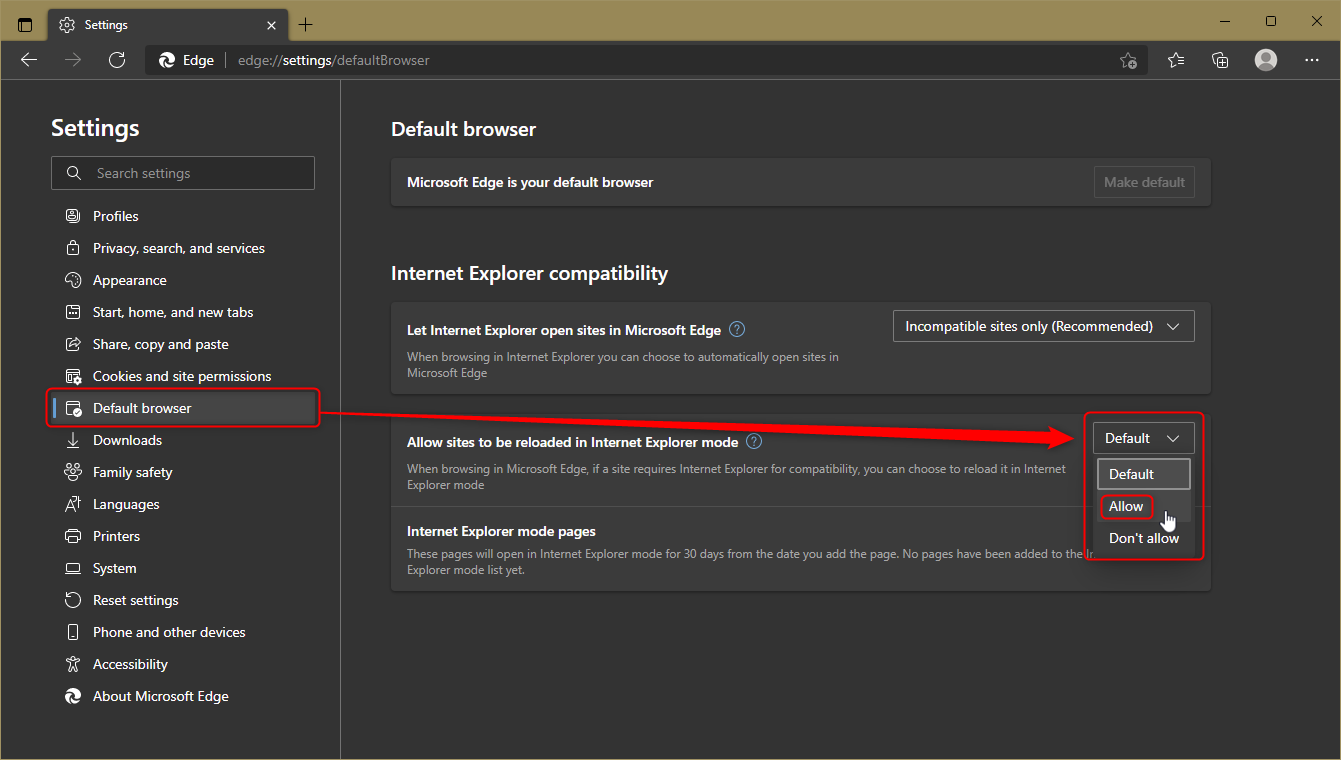 6. Click on "Reset"

7. When "edge" has restarted, open the URL to be run in "Internet Explorer" mode.
8. Click with the mouse on the tab and "Reload tab in Internet Explorer mode"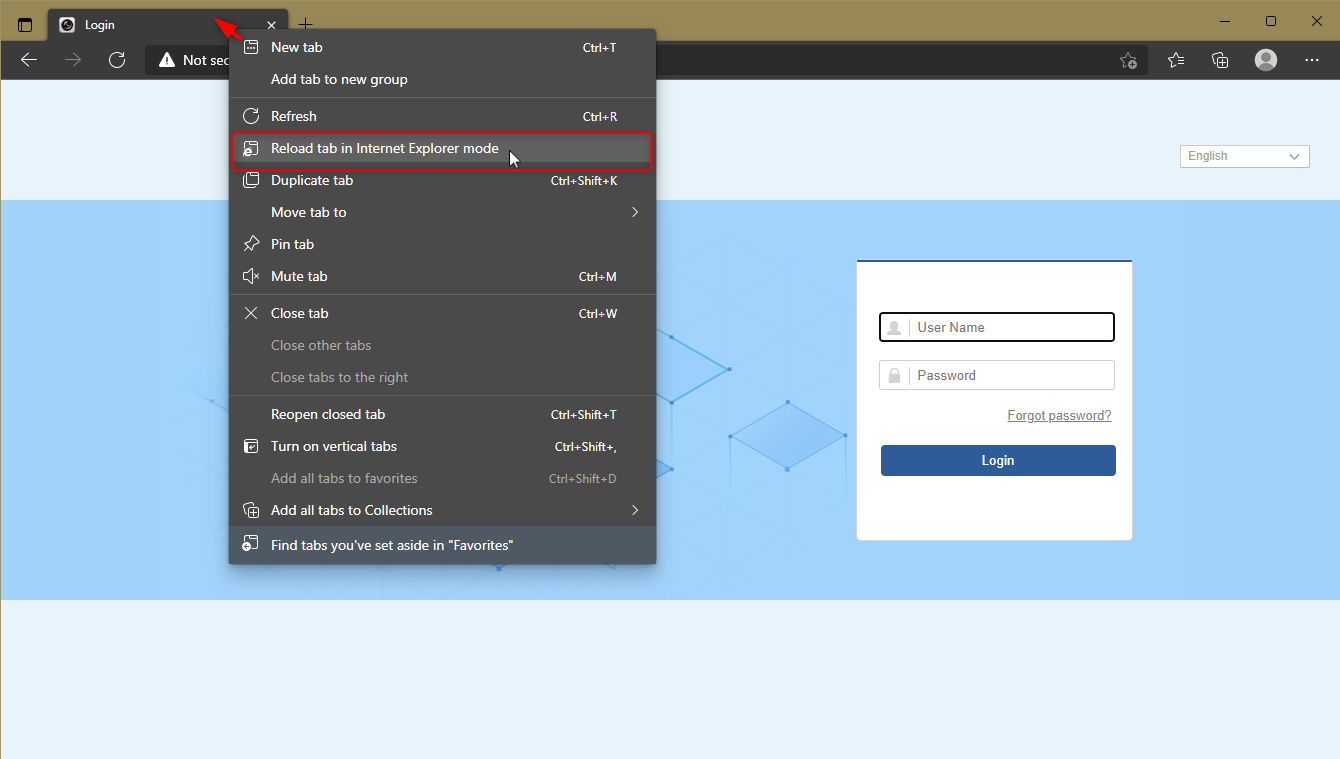 Note: Not all options may be available with some devices