For this FAQ we use the:
Recorder: SF-NVR6104-4K4P-VS2Firmware
: V4.30.005 build 201028Safire
Control Center V3.2.0.57 build 20210726
step 1 - Check that the recording schedule is in Continuous mode.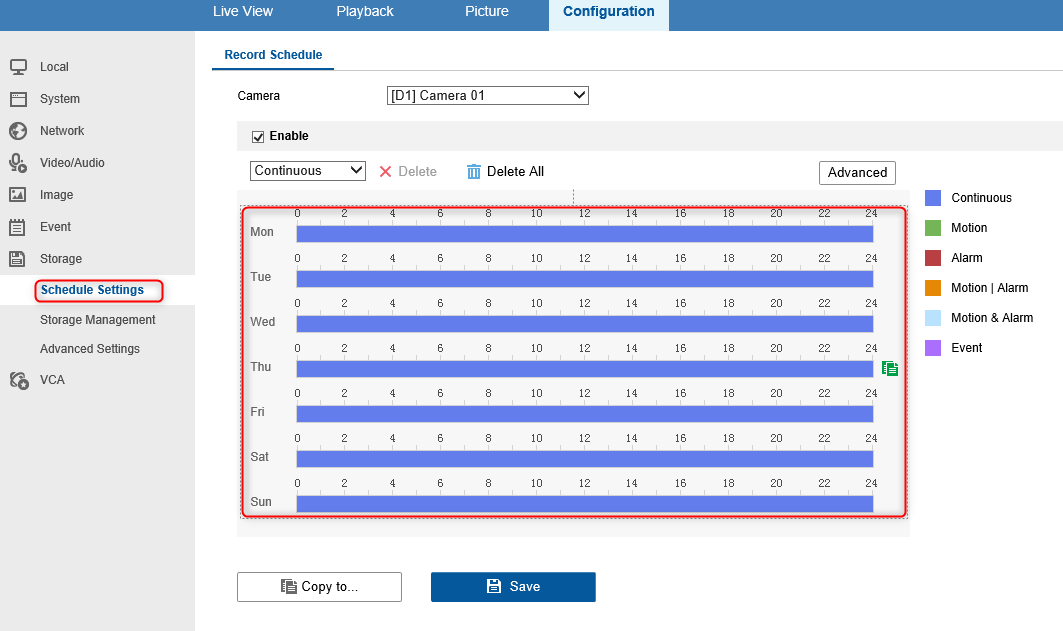 2nd Step - Configure a VCA or Motion Detection rule.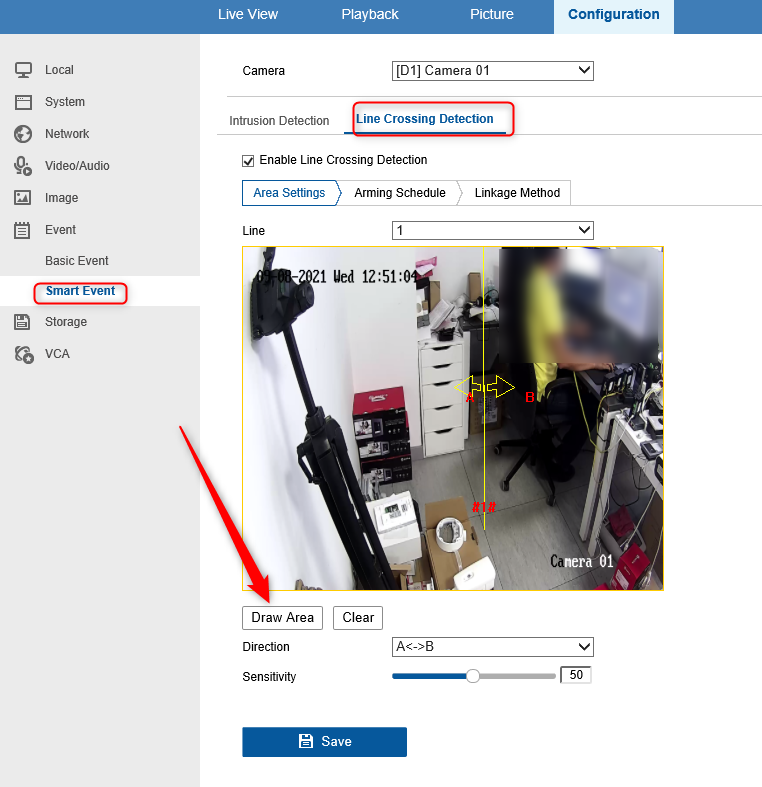 Check also if the "Notify remote center" option is checked and if the Trigger Recording corresponds to its respective channel, in our case D1.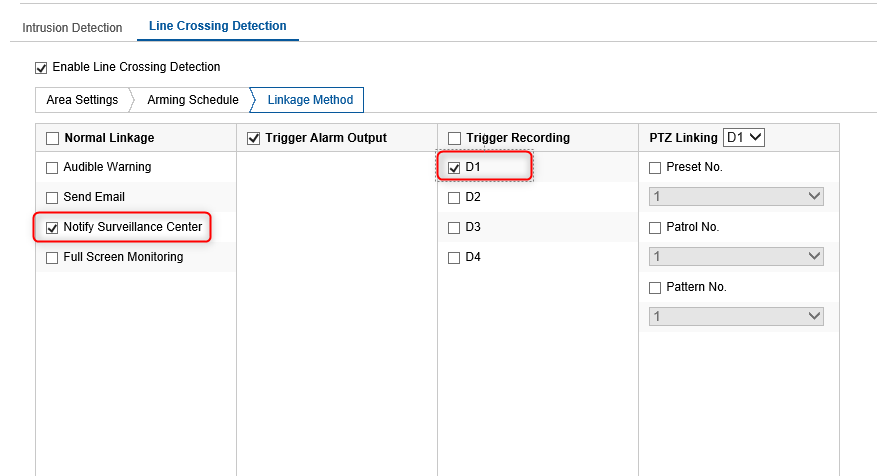 Once we have these settings we can wait a few minutes and check the events.
With the "SAFIRE CONTROL CENTER" running, go to DEVICE MANAGEMENT and add the recorder to the Software.
3rd Step - Check events generated, choose "EVENT CENTER"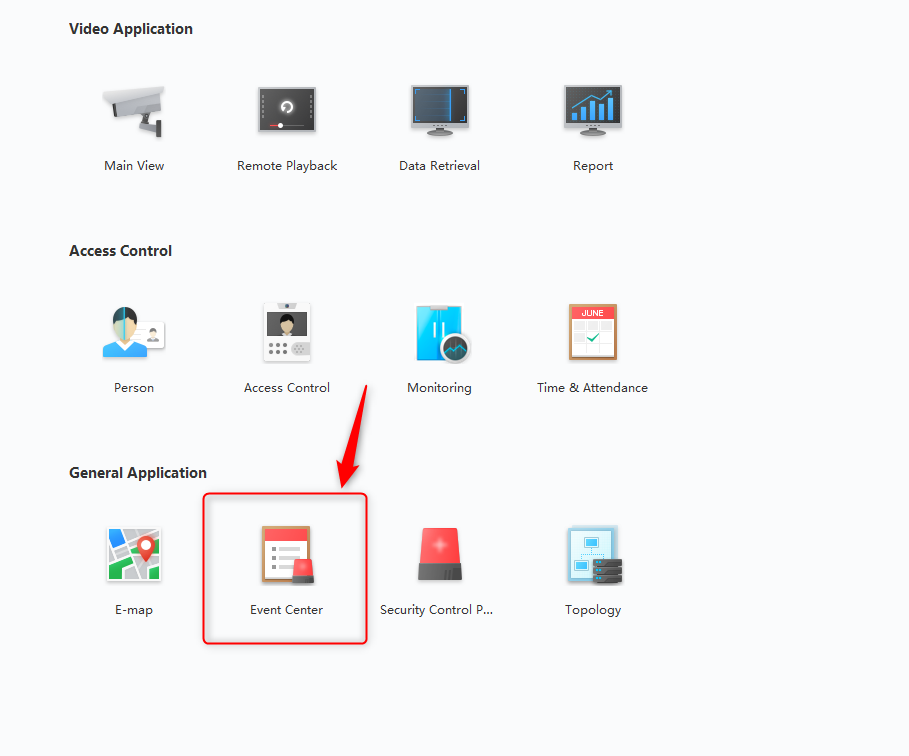 Once in the Event center, select REAL TIME EVENT and then we can check the events in real time.
Once confirmed that there are events we can do a search of the recordings.
4th Step - Check recordings, choose the "REMOTE PLAYBACK" option.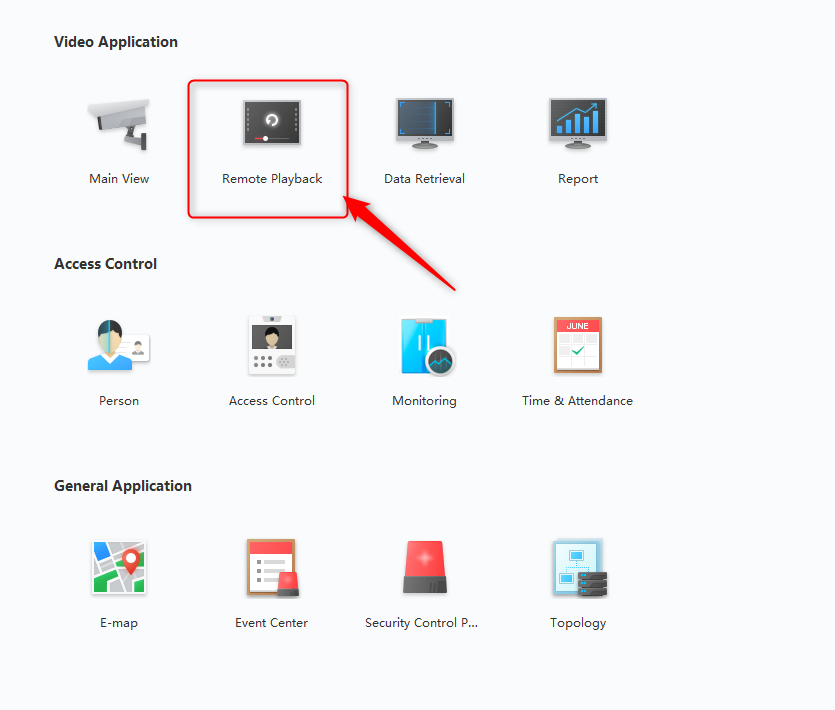 We choose the date according to the search need, the NVR channel and below all the type of Event, in our case we should choose "LINE CROSSING DETECTION".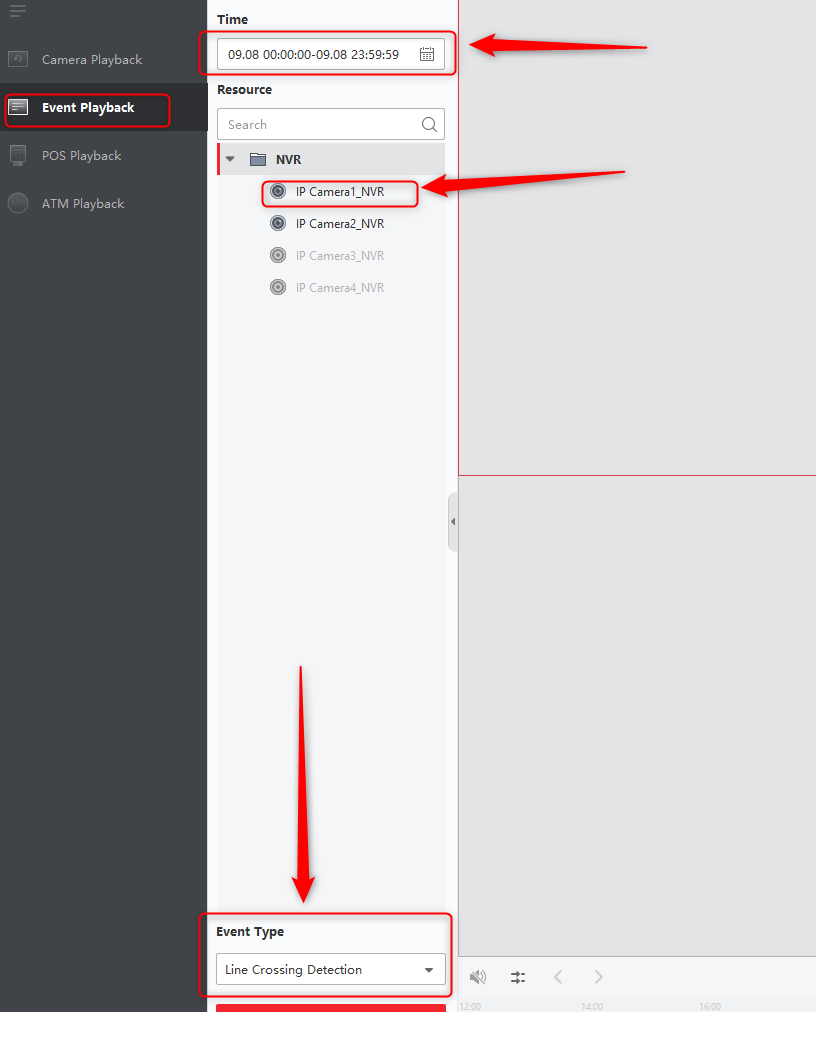 We will have a result in which we can choose the files on the right side and below in the line of events, we can choose directly the point to reproduce.