If you need to access an IP camera that is connected directly to a NVR PoE switch, you don't need to connect the network cable from the PC to the NVR PoE switch, just enable the NVR Virtual Host.
1 - Access the advanced network settings / Other and then enable the option indicated, remember that each time you restart the recorder the option will be unchecked, you will have to enable it again.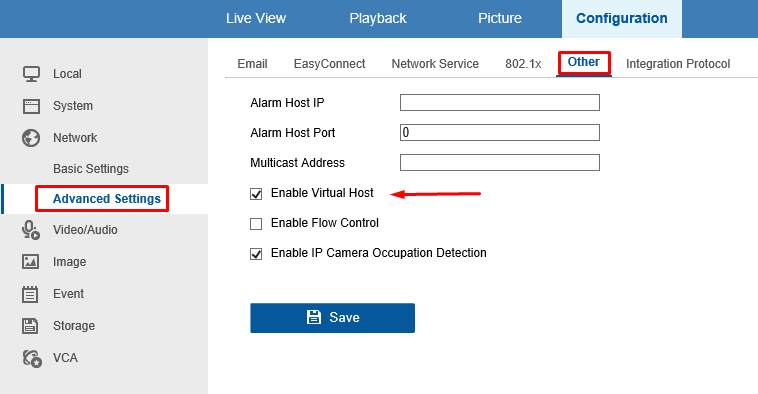 2 - Access the Camera Management option and click on the link that the recorder enables to access the camera.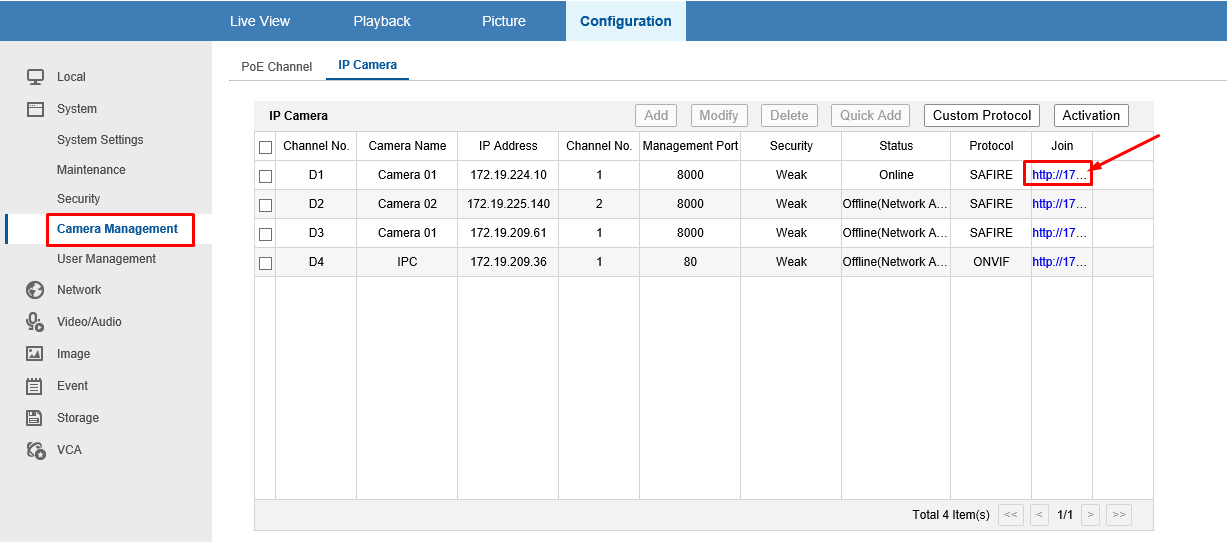 This way, the maintenance procedure to the camera will be easier than connecting and disconnecting cables.