The NAS has to support NFS protocol.
1. Adding the NAS to the team
1.1 Go to the configuration section of the hard disks and click on the button at the bottom left
"Add".
1.2 In this window, we are going to compile the fields "Network disk IP" and "Network disk direct" with the NAS information.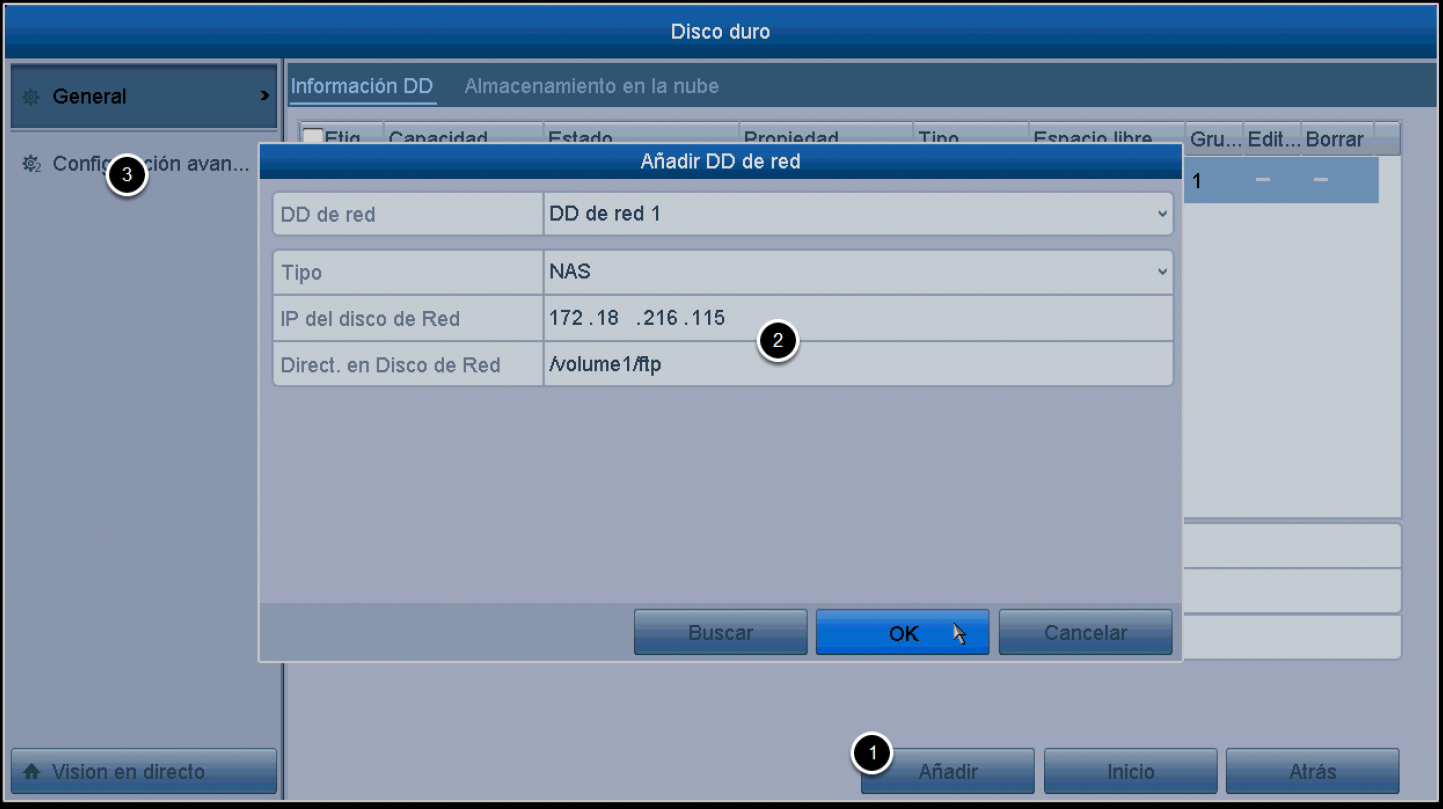 2. Changing the storage mode of hard disks
2.1 Go to the advanced settings and choose "HDD Group" as the storage mode.
2.2 Click on "Next" and the computer will ask you to restart. We say yes.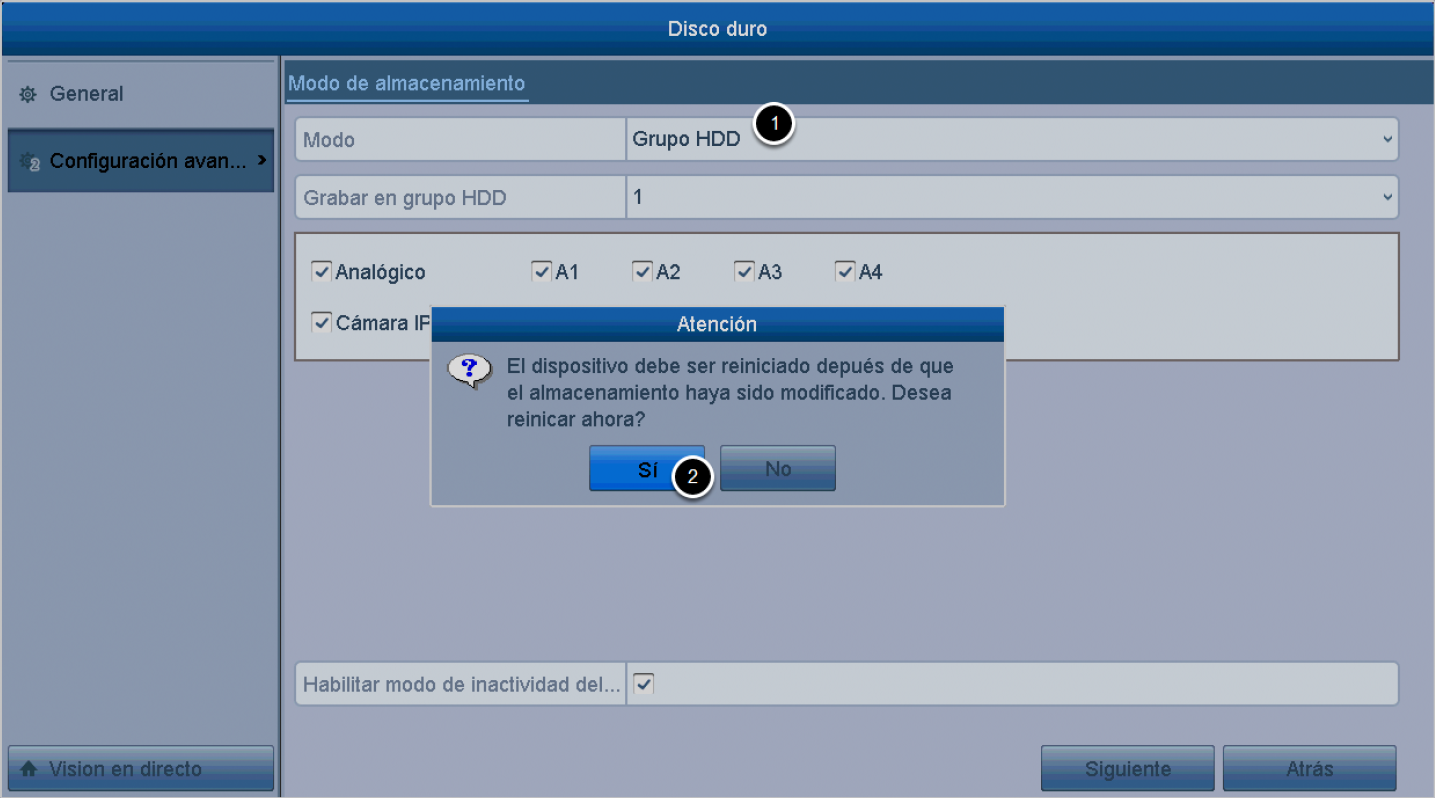 3. Formatting the NAS hard drive
When the recorder restarts, it will ask us to format the NAS hard drive. We will accept and go to the configuration section of the disks. From that section we will be able to monitor the progress of the formatting process.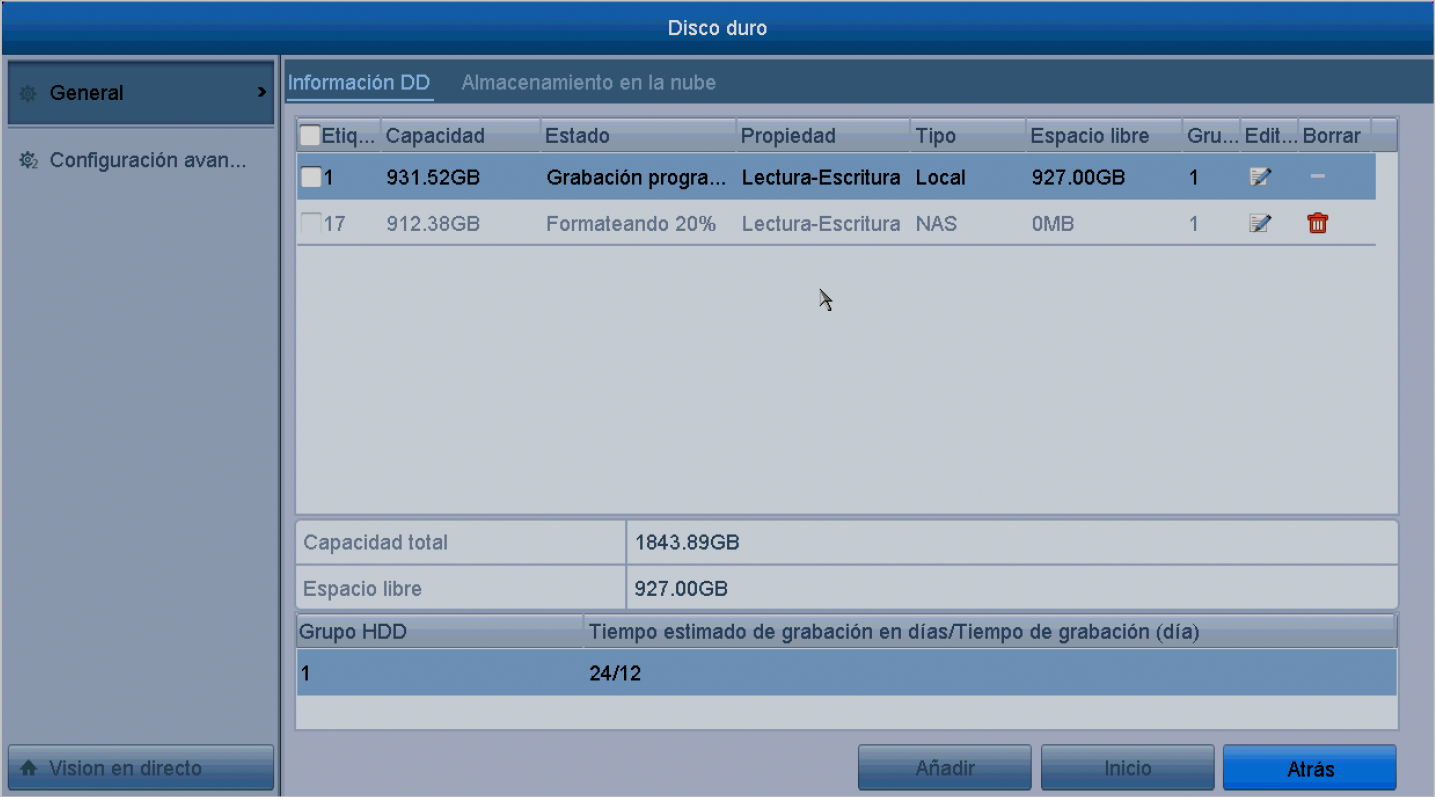 4. Configure the NAS hard drive as a backup
4.1 When the formatting is finished, click twice on the line of the NAS hard disk or on the icon for editing.
4.2 In the window that appears, choose the "Redundancy" option as the status and save the changes by clicking on OK.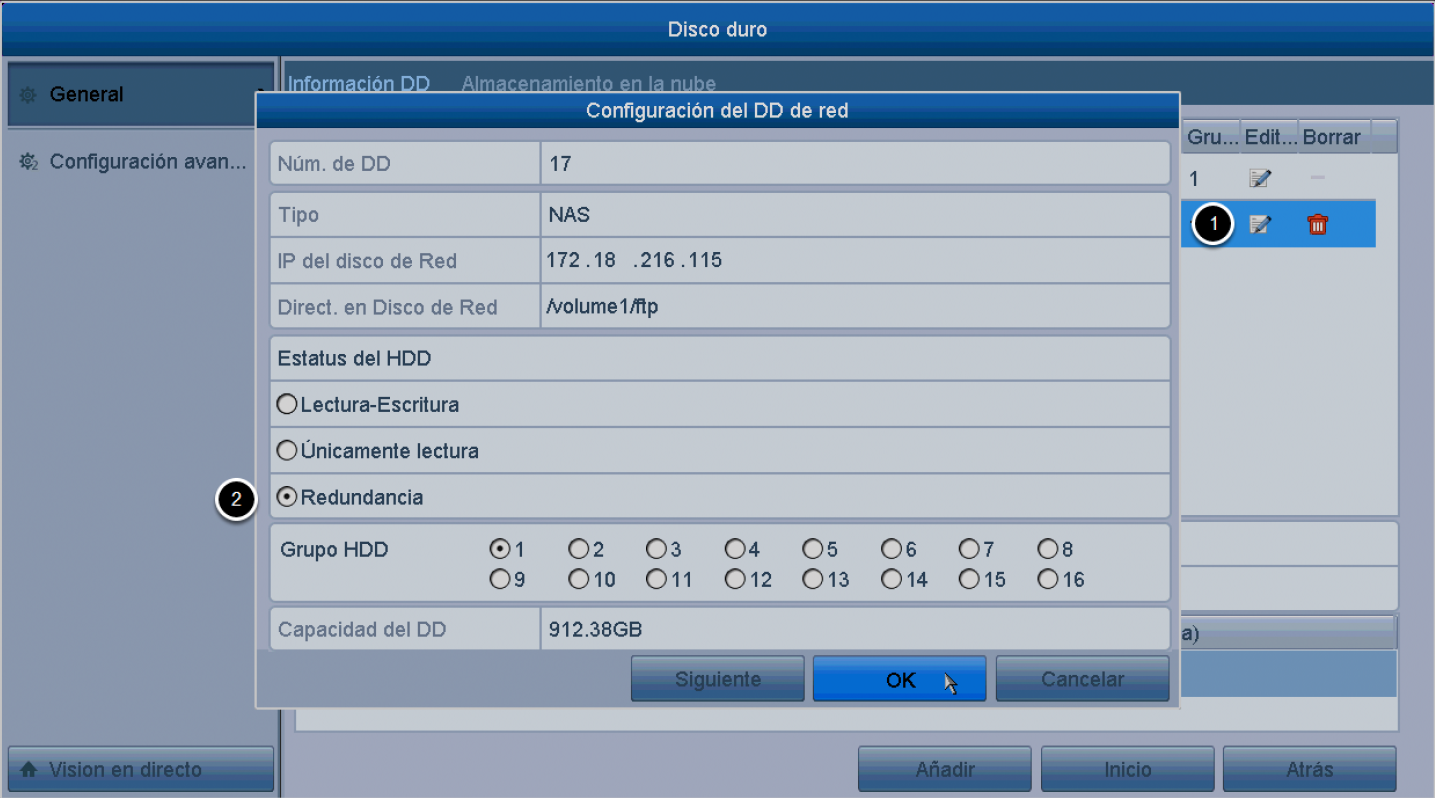 5. Finished configuration
If everything has been configured correctly, we will find ourselves with a configuration of this type: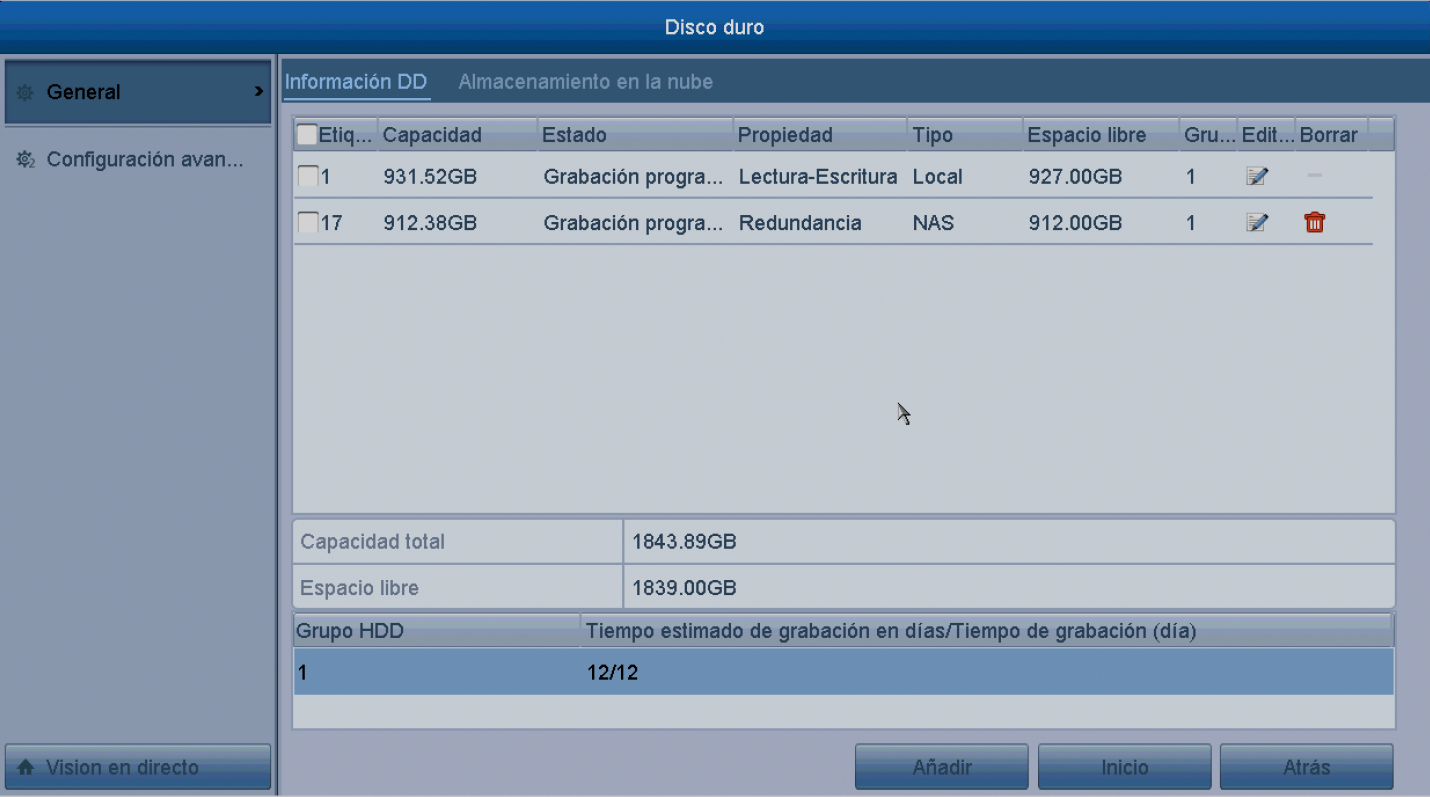 Extra. Viewing the NAS recordings
In case we need the recordings from the NAS, we can access the network drive through Windows Explorer and open the files through the VSPlayer software.