In this procedure we will use the Internet Explorer browser, we are going to access via IP address to the camera:
After introducing the IP camera address and logging in, let's click on CONFIGURATION.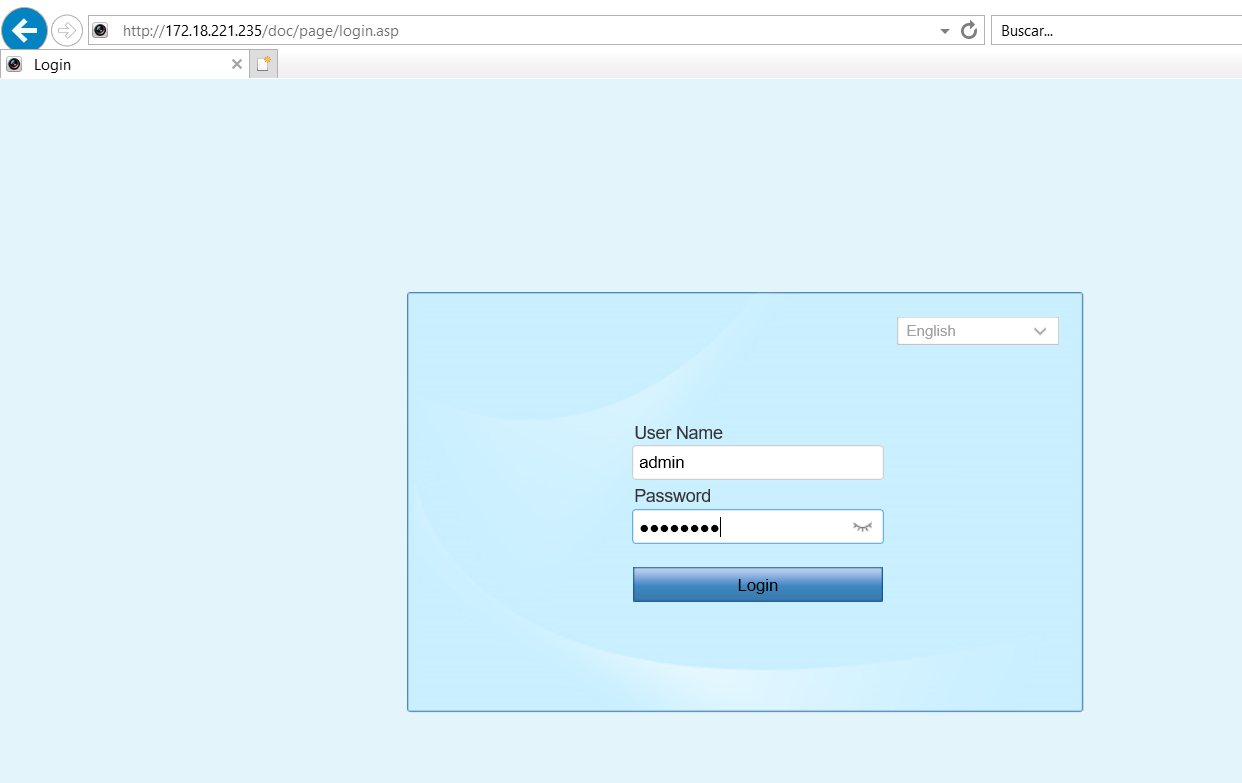 In the CONFIGURATION menu, we have to access SYSTEM SETTINGS, and check the device model and firmware version in the BASIC INFORMATION menu.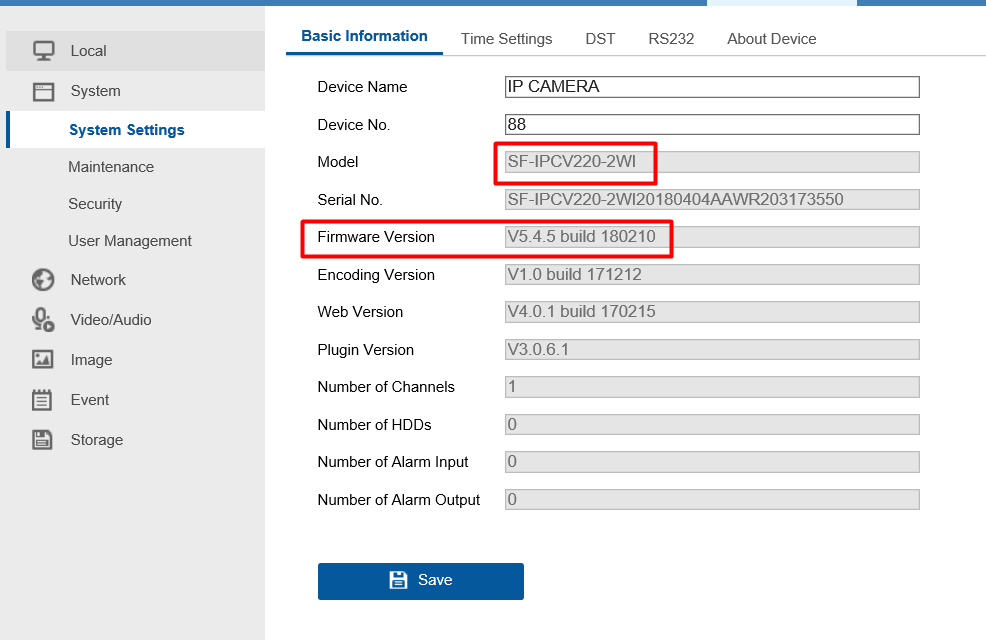 Then look for the camera model on te VISIOTECH's website.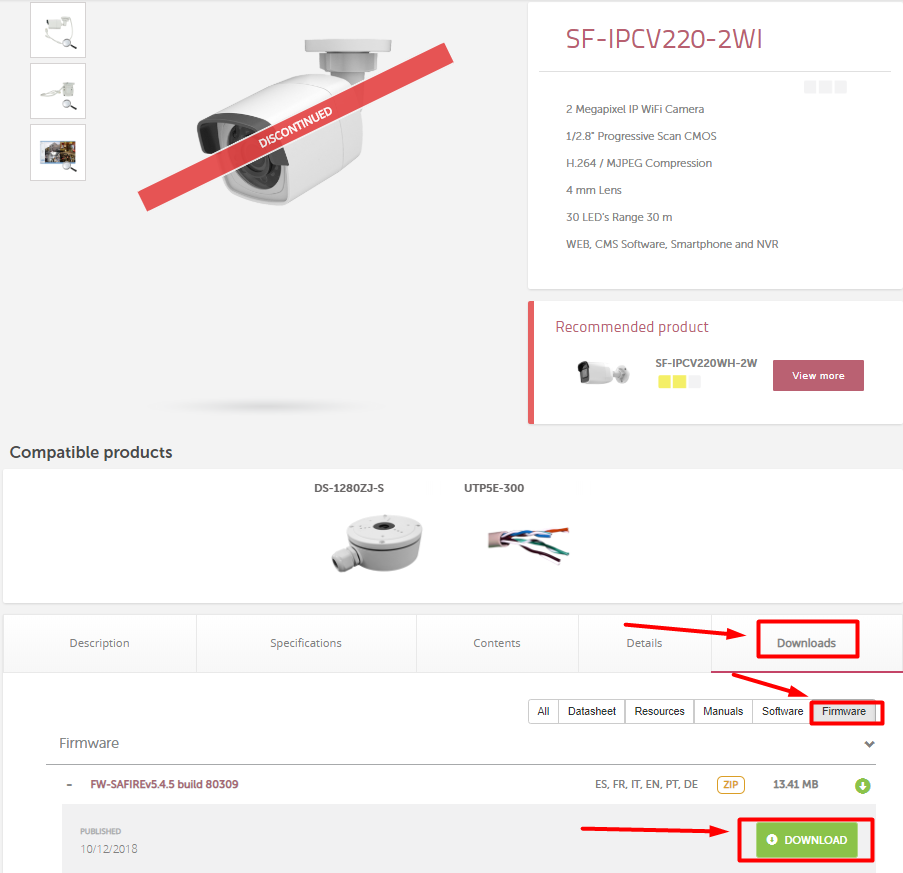 Download the file and then extract the update file from the compressed folder you just downloaded. The update file is called digicap.dav. After the file is unzipped, enter the path of the unzipped file folder in the camera's Upgrade&Maintenance menu.
Click on MAINTENANCE and then on Browse to find the location of the file; once selected, click on Upgrade. A message will appear indicating that the camera will automatically restart after the update. Click OK.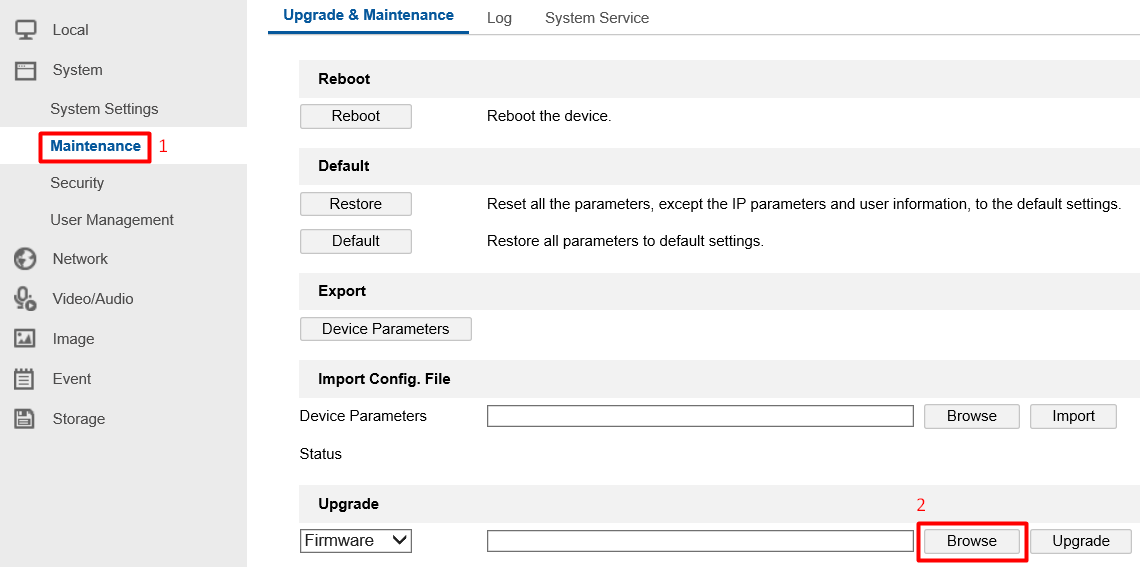 When rebooted, return to the SYSTEM CONFIGURATION menu, and check the version to make sure that the camera has been updated.