When using the monitor and mouse from the XVR select the camera and click on the PTZ icon.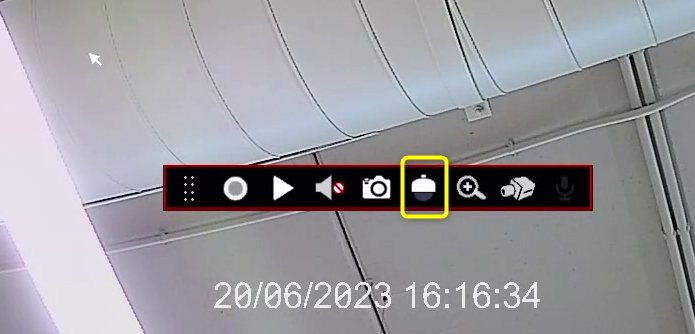 A. Select the OSD Menu
B. then the Menu button to enter the OSD menu for the selected camera
C. Use the arrows to navigate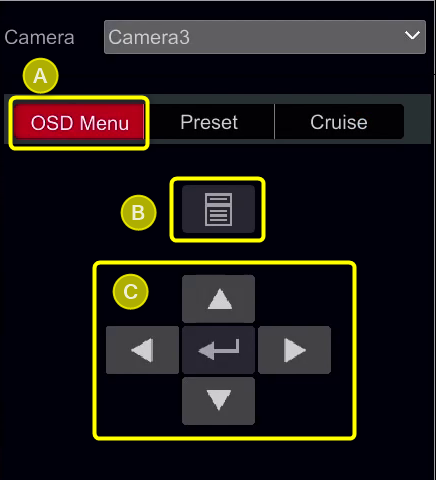 Now this is also possible via the web interface.
A. Select the camera
B. Open the side menu bar
C. Then select the PTZ icon
D. Click on the Iris+ to enter the OSD menu from the camera
The Iris+ button works as the enter button in the camera OSD menu