In order to export a video file to a USB Drive, the drive needs to formatted in FAT23.
1. Insert the USB drive in the USB port of the recorder.
2. Select the quick playback icon

3. Use the zoom buttons to zoom in to select the time to copy

4. Select the part that needs to be saved on the USB drive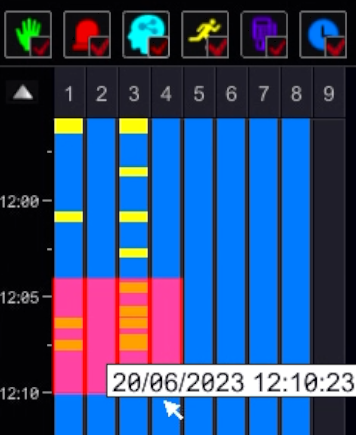 5. Then on the backup icon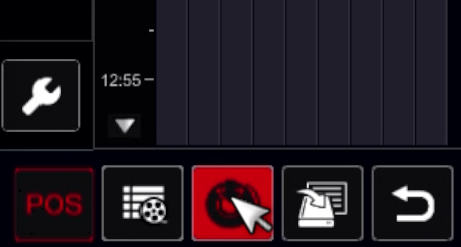 6. Confirm to click on Backup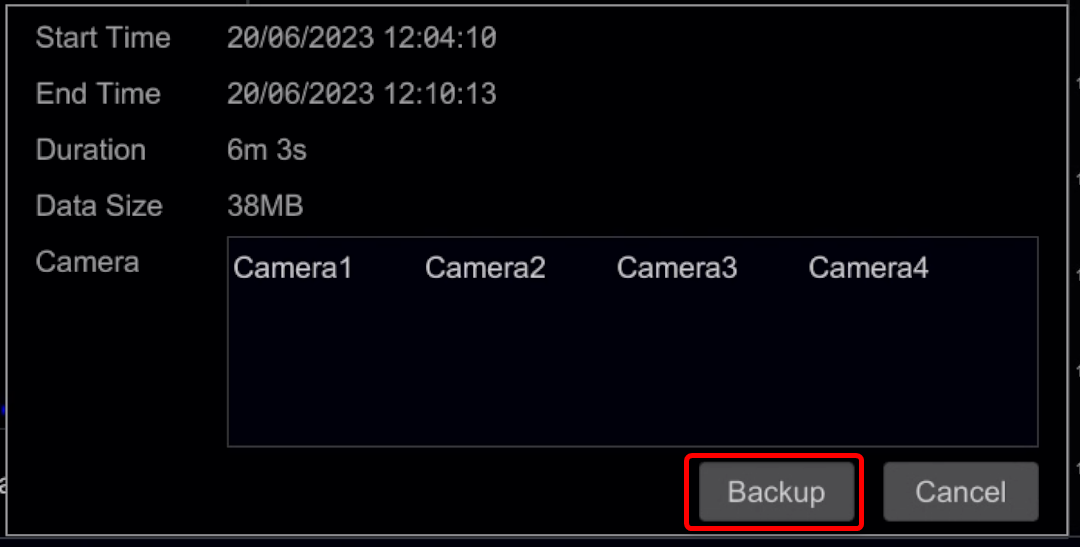 7. Select the external storage device
8. When the Storage drive doesn't show, click on Refresh or check the USB drive in the PC and format the drive to the FAT32 format

9. Select the Format to export
Note:
When Exporting in the Private format for some models, (that can be mandatory in legal cases) Create a New Folder or select an existing folder so that the Recorder can create a folder for the player and video files.
When select the other format, this is not needed.
10. Create a new folder when needed (read the note) then open the (new) folder
11. And click Backup export the files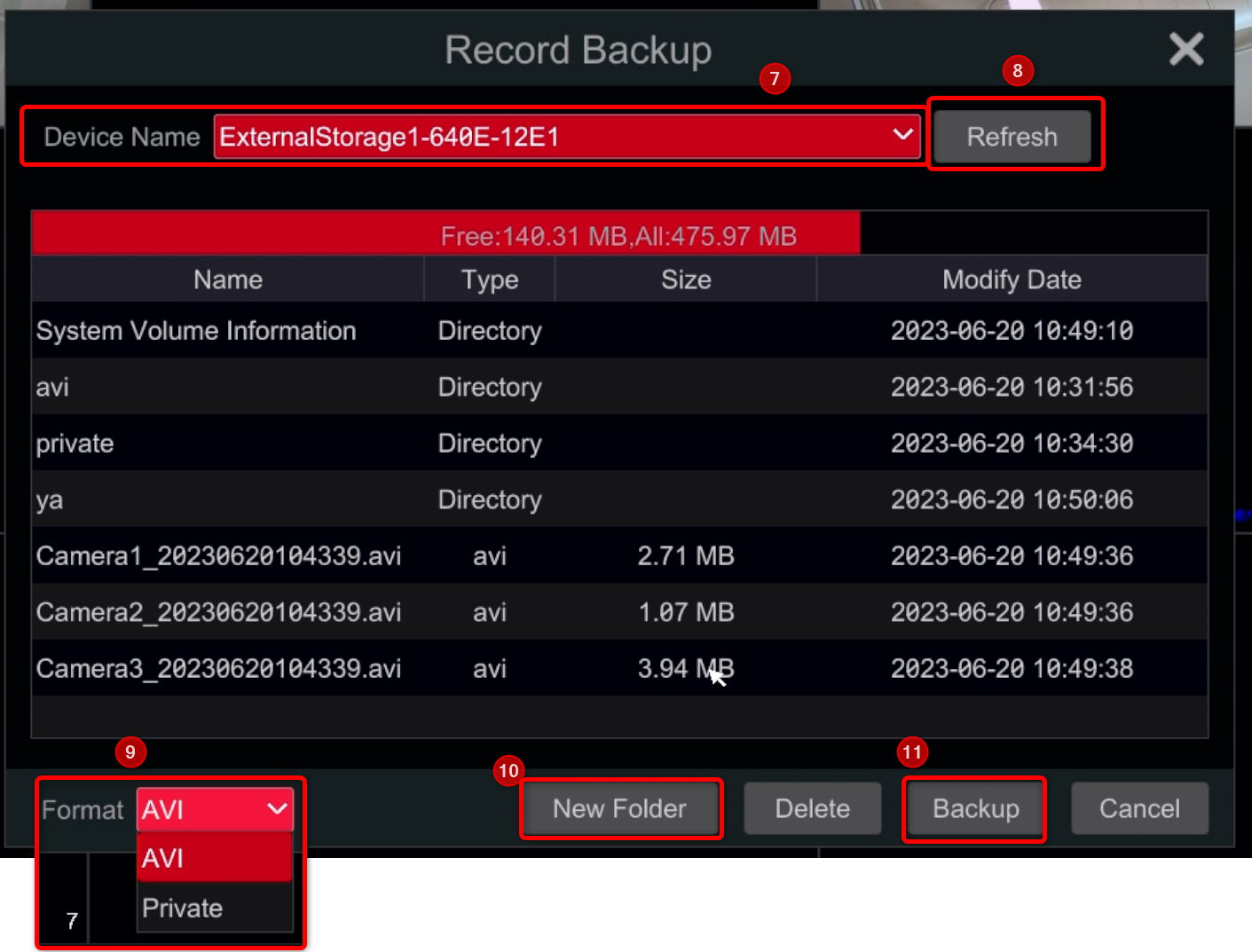 Video Youtube: