The ANR (Automatic Network Replenishment) function on recorders is performed automatically. The requirements for it to be active are simply that the camera must have a micro SD card installed and that it is formatted, and that recordings are enabled on the corresponding channel of the recorder.
Here's also an explanatory video from the same manufacturer:
https://www.youtube.com/watch?v=7TjVcTmxC1A
ANR
UNV cameras can automatically store video recordings on the camera's SD card when the network is disconnected. Once the network is restored, the video recordings are sent back to the storage server. Thus, all video recordings will be saved even if the network temporarily fails.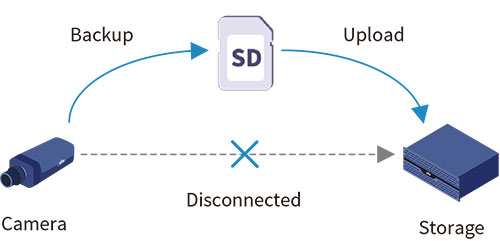 More information about the technology in the following link:
http://www.uniview.com/es/Solutions/Airport/Operation_Center/