CHANGE OF PROTOCOL AND LANGUAGE IN ADVANCED FIRE STATION
With this program we will be able to make two changes in our headquarters.
The first oneChange of language in the same protocol that we have the central
The secondChange of communication protocol: Argus Vega, Apollo etc..
We proceed to connect the fire station to the PC with the USB cable.
STEP 1.
Install flash programmer and start it.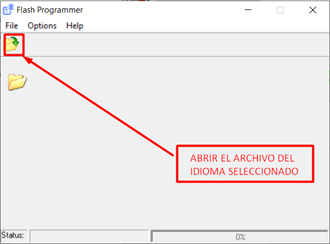 STEP2.
Open the file where you have downloaded it.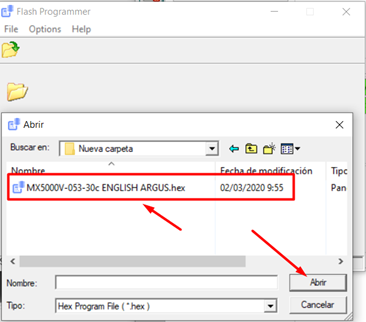 STEP 3.
Start flashing to the central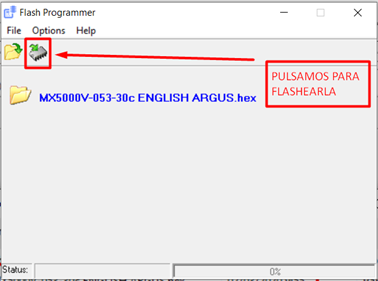 ( If it gives failure of no respons - Go to USB driver and disable VCP - reload the firmware and will give again failure - re-enable VCP of the USB driver and reload firmware, should no longer give error and load normally, if not the case reload the firmware but previously before giving the next go to option and give show boot version ( This process takes quite a while to load the firmware )