In the Easyclocking terminals you can access the menu without any password or default user, so you can enter only by pressing the menu button.
To avoid having to register with a user when you press it, you will have to generate a user with administrator permissions and send it to the terminal.
IMPORTANT: The user must be sent with the Administrator permission without being in the terminal, that is, if the user was previously registered in the computer with the "Employee" user permission, we will have to remove him from the computer and send him again with the Administrator permissions. If this is not done in this way, even if we change it and save the changes, these will not be saved correctly in the computer and the permissions will still be "Employee".
Changing permissions for the user is done as follows:
User "Employee" (they are created this way by default):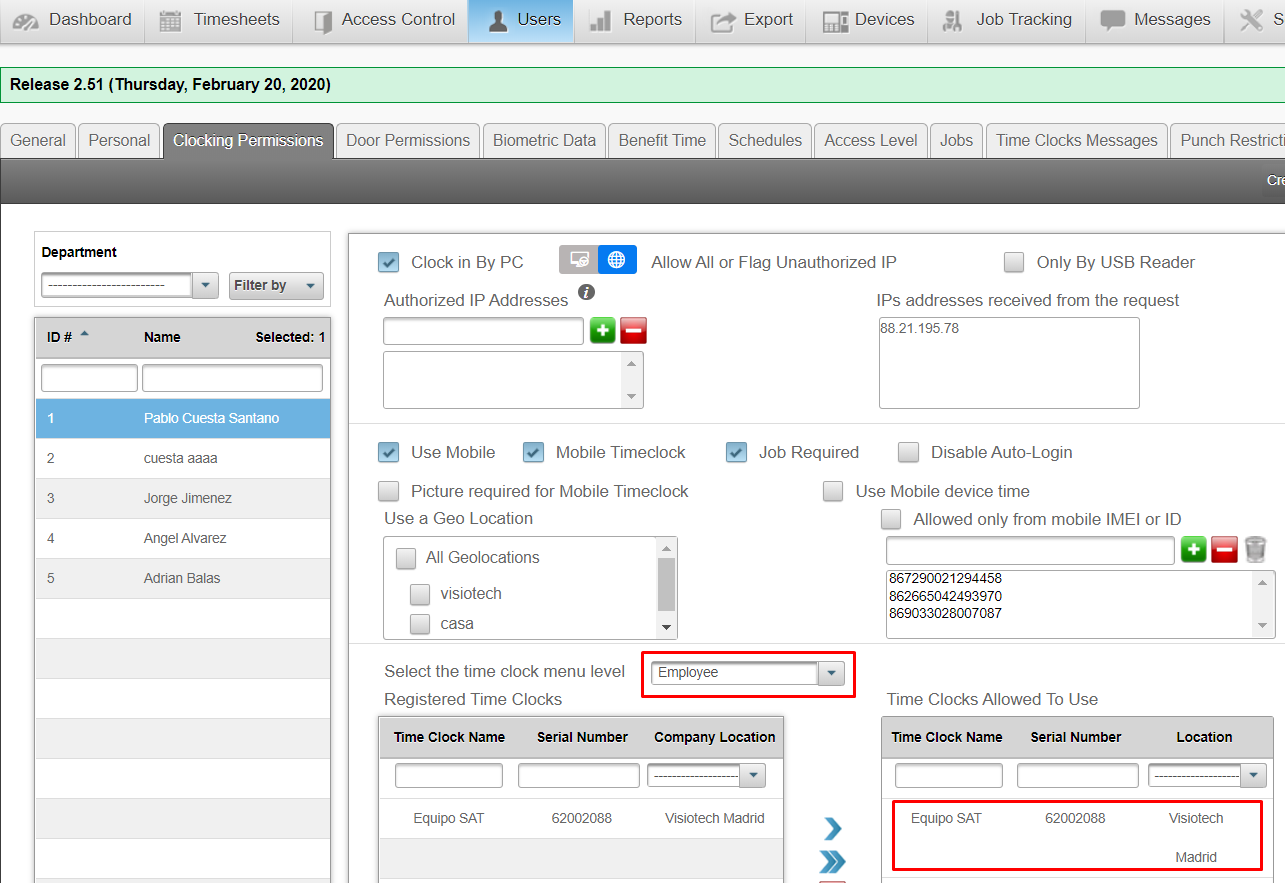 User "Administrator": this user is the one that will be used to access the terminal's menu, either with his fingerprint, card or PIN