The alarm outputs of the 2nd Generation monitors of the SAFIRE video door phones can be enabled by following the steps below:
First, you must add the monitor to the Safire software, which is called Control Center AC and can be found on our website under any Safire branded product.

After adding the monitor to the software, the remote configuration option must be accessed by clicking on the gear icon on the right. A new window opens with the configuration of the device: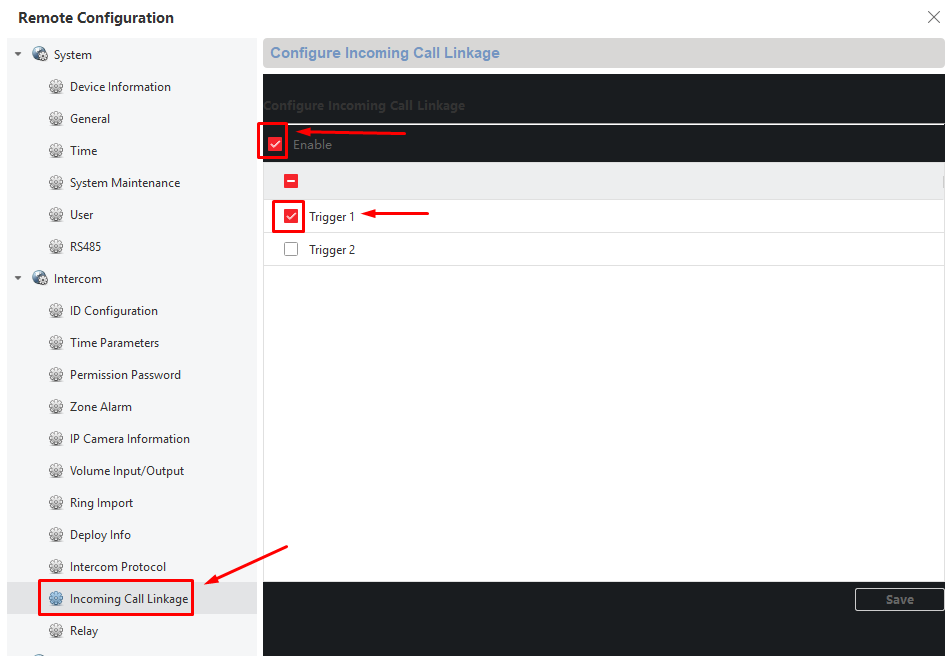 The "Incoming call Linkage" option must then be accessed
: Here the function is enabled by clicking on "ENABLE" and then choosing "TRIGGER 1" or "2", as the monitors have 2 alarm inputs; therefore the TRIGGER 1 and 2 must be selected so that the two alarm inputs are enabled.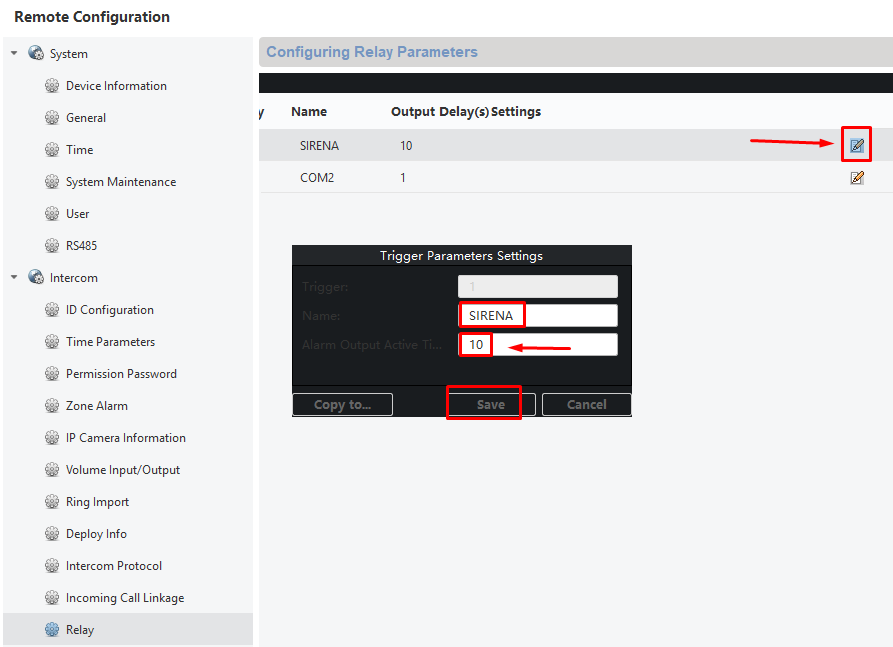 The next option is to apply the relay activation time for relay output N1. The default time is = 1, however it is possible to set the time up to 180 seconds. To finish the configuration, click on "Save".
With regard to the installation, to wire the relay output (for example the first one if the N1 has been activated by software) it is enough to wire the output pins NO1 and COM1.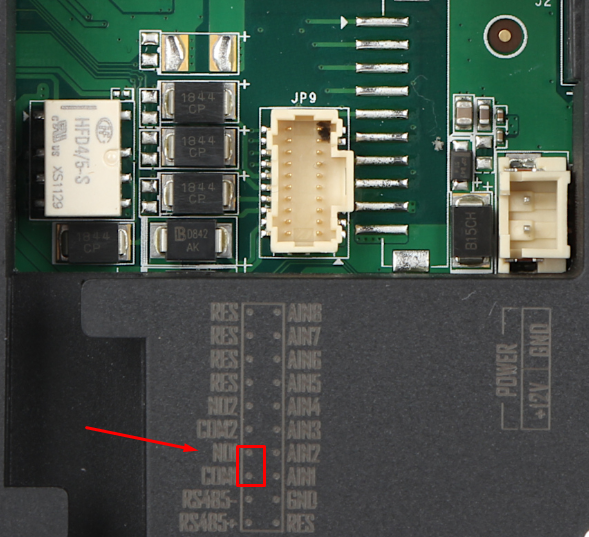 With this configuration, once the call button of the outdoor unit has been pressed the relay output 1 will be activated automatically