For this example we have used the model: XS-XVR6108AH-2FACE
Firmware version: V4.001.0000001.0, Build Date: 2020-09-08
By default all channels of the video recorder are displayed when the monitor and mouse are connected, in the default view.
To prevent all or some of the channels from being displayed, we have to modify the user group "user", as this is the default group.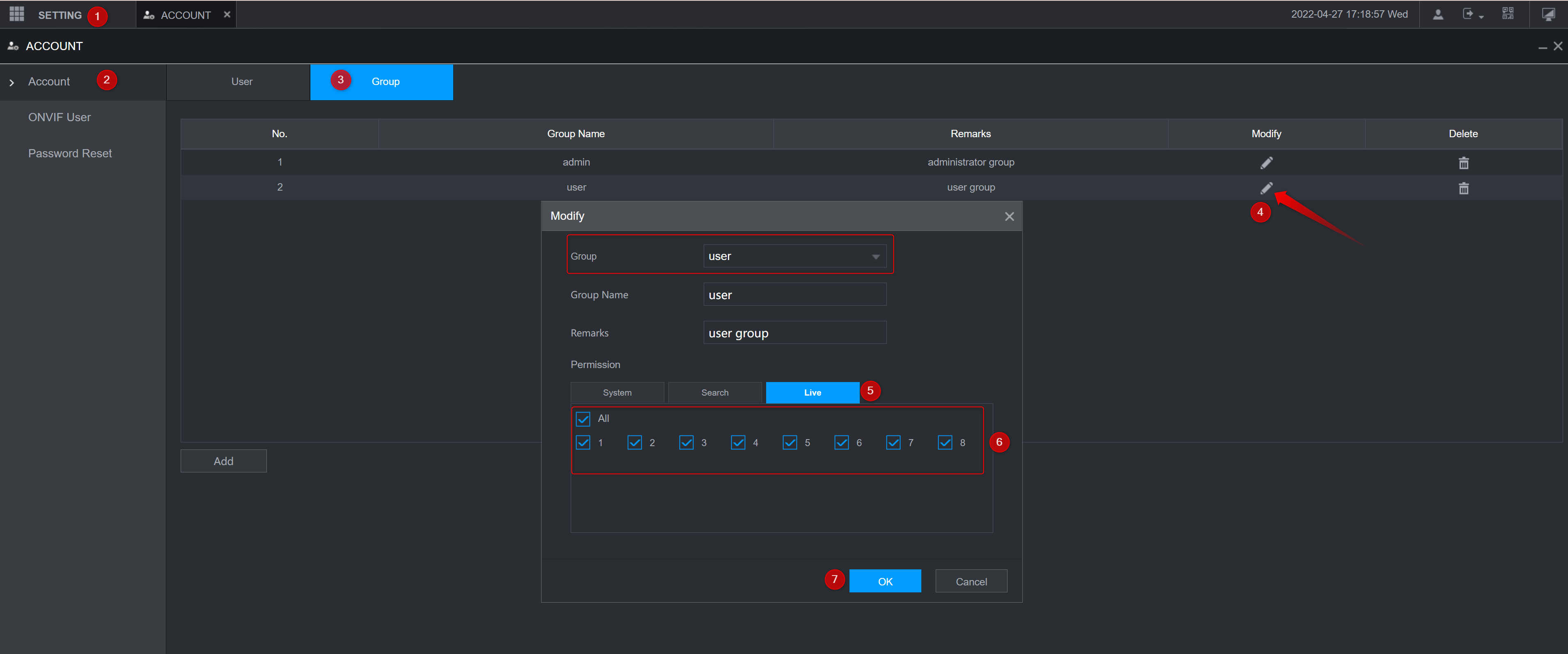 You will only be able to access all or part of the channels if you create a user group with privileges. Having to create a user within this group, we can also limit access within the channels that already have permissions.