Power over Ethernet is a technology that allows IP phones, wireless LAN access points, security network cameras and other IP-based terminals to receive power, in parallel to data, over the existing CAT-5 Ethernet infrastructure without the need for any modifications. It is described in the IEEE 802.3af standard.
The most commonly used cabling in Europe is T568B: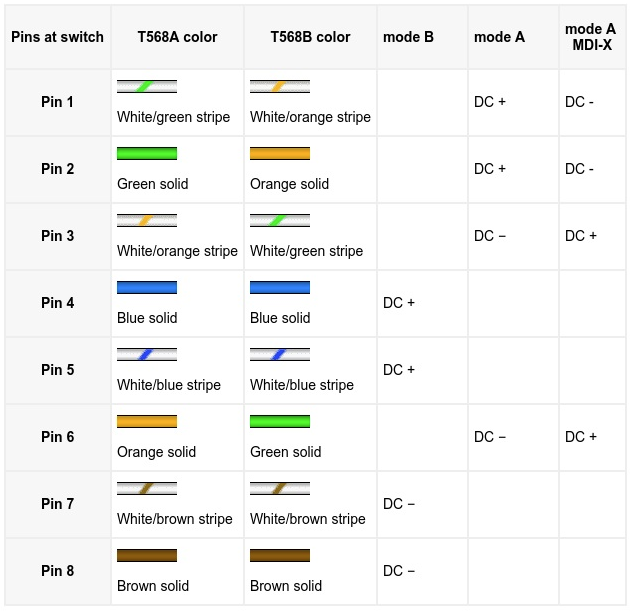 Table 33-2 of the IEEE 802.3-2015 standard also allows alternative A (MDI-X) on the PSE side with the polarity reversed with respect to alternative A (MDI).
The original IEEE 802.3af-2003 PoE standard devices provide up to 15.4 W of DC power (minimum 44 V DC and 350 mA) to each device.
The new IEEE 802.3at-2009 PoE+ PoE standard provides up to 25.5 W of power. Some vendors have announced products that deliver up to 51 W of power over a single cable using all four pairs of Category 5 cable.



POE device-specific pinouts: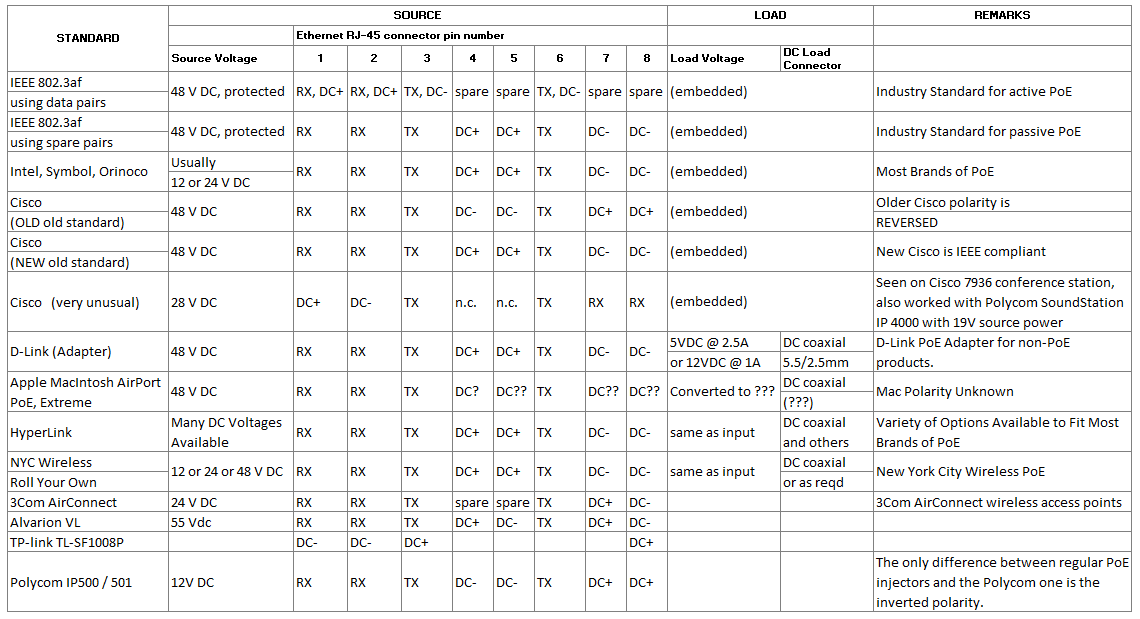 PoE-powered devices must meet the following specifications: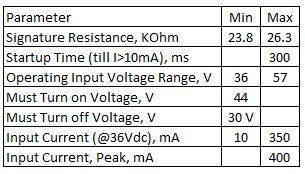 Maximum PoE UTP 5cat UTP PoE cable length.
Input voltage 9 V: < 30 m
Input voltage 12 V: < 60 m
Input voltage 24 V and above meets the IEEE 802.3af standard.