We briefly explain that 3 results can be obtained with the Storage and Network Calculator tool
Project configuration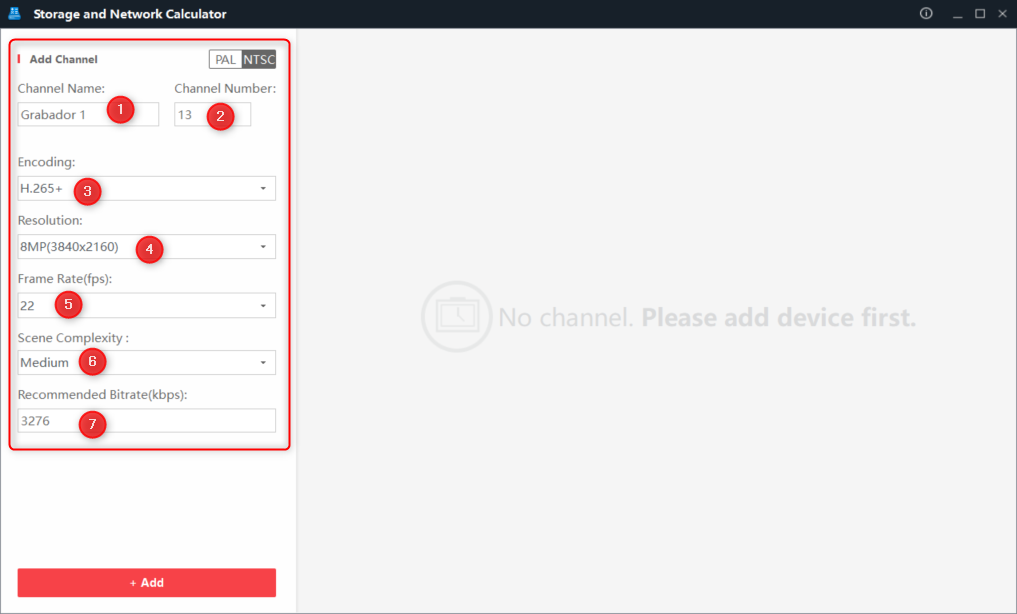 1 Name of recorder or camera group
2 Number of cameras with the same coding, quality, frames, etc
3 Type of encoding
4 Resolution
5 Frames per second
6 Changes in the scene, if there is little movement as in a room with little traffic we put "Low", outside and very busy we put "Hi"
7 We put the bitrate configured in the camera, this tells us the amount of information we want in the resolution we have, the more bitrate the higher the image quality, the more hard disk will be consumed and the higher the data traffic, this value is modified to the default according to the resolution so it is not necessary to modify it.
Result 1 after the initial configuration: HOW MUCH BANDWIDTH AM I GOING TO CONSUME?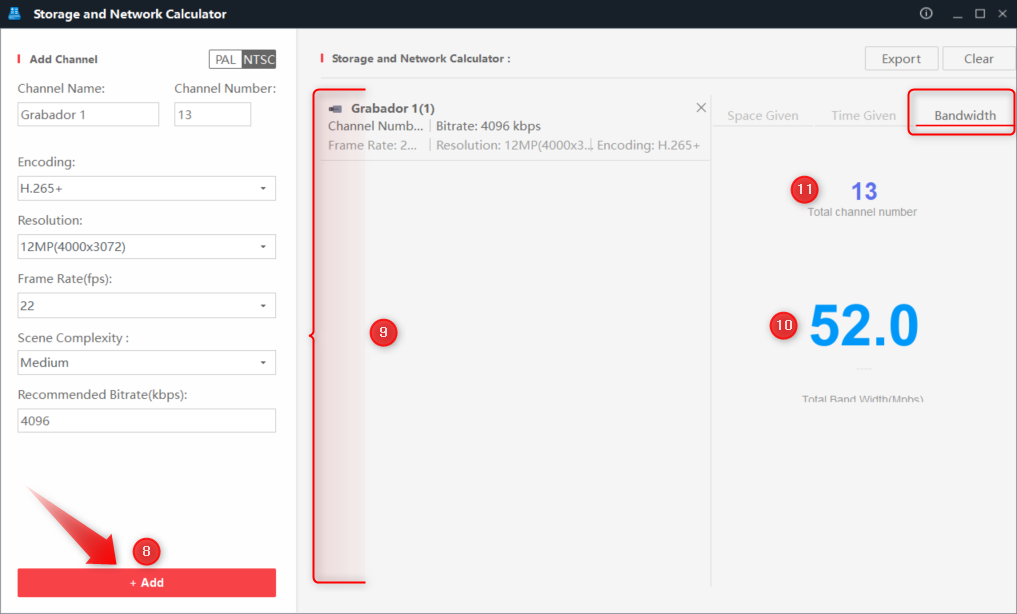 8 Here you add the camera group or recorder configured at the top and these will be added in section 9
9 Sum of all camera groups or recorders (project)
10 Transfer rate, bandwidth consumption of total indicated in 11
11 Total number of cameras in the project
In this example for the number of cameras in the project they will consume 52Mb per second
This information is important for the design of our project's network.
Result 2: WHAT HARD DISK DO I NEED TO SAVE X TIME?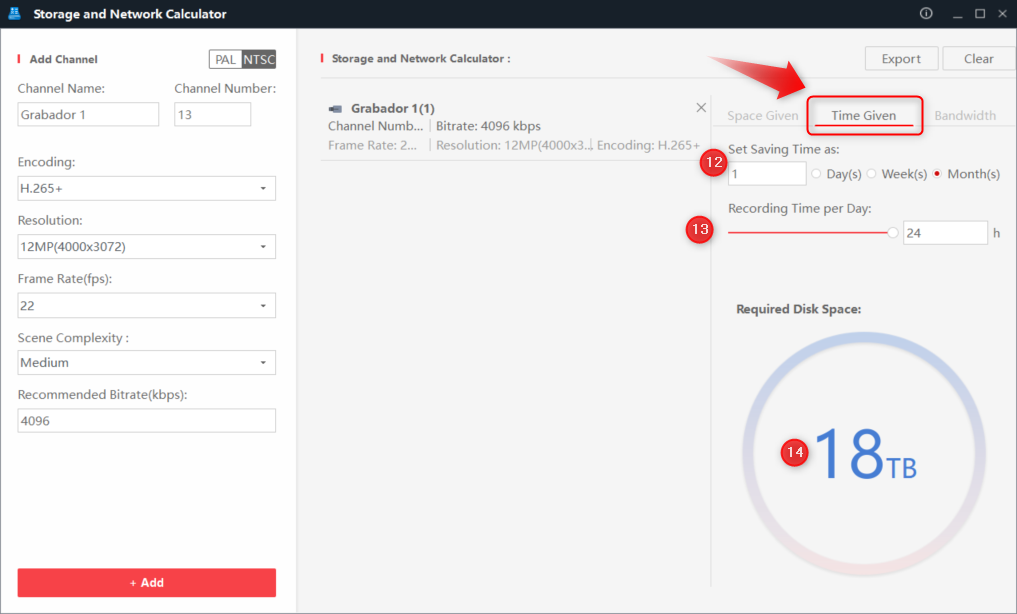 12 Time we want to record
13 Hours of continuous recording per day
14 Capacity of the hard disk we need to be able to record the time we have indicated in 12
In this example we would need 18TB to save 1 month, depending on the cameras of the project
Result 3: HOW MUCH RECORDING TIME WILL I HAVE FOR THIS HARD DISK?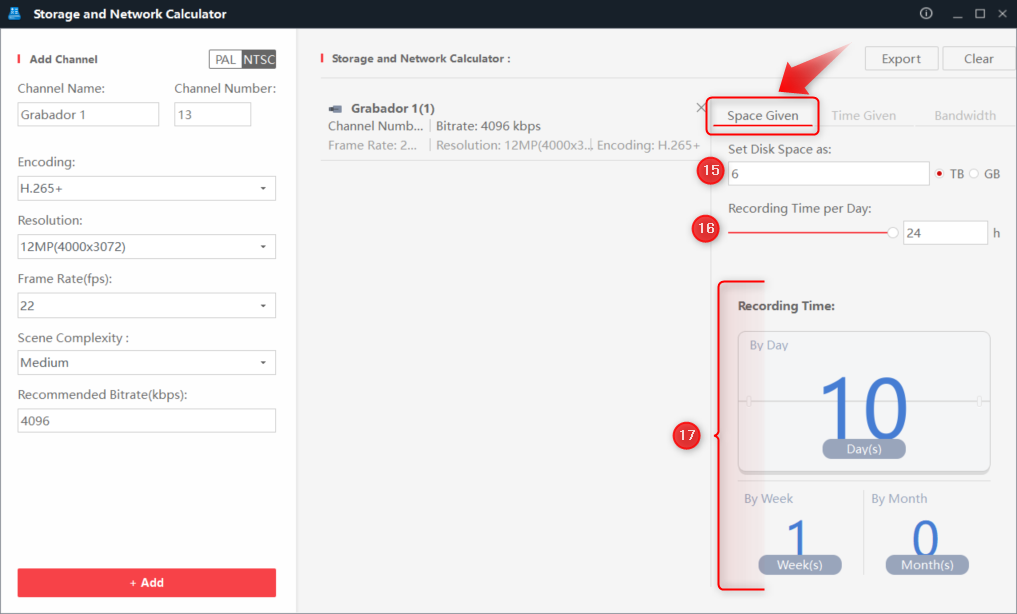 15 Size of the hard disk we want to install
16 Hours of continuous recording per day
17 Result of the time we will be able to save in the hard disk
In this example it would be 10 days, it is interpreted as less than 2 weeks and less than a month.
Download the program: https://athena-visiotech.s3-eu-west-1.amazonaws.com/5OzH2G0BXMabHTvR61-I/Storage%20and%20Network%20Calculator.zip