First we must access the NETWORK menu of the recorder: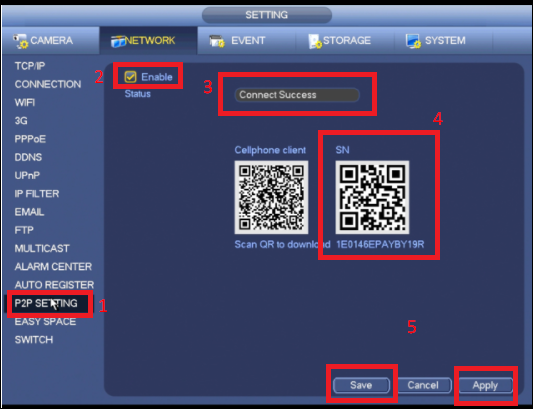 Step 1 - We will access the P2P SETTING menu.
Step 2 - We will check the Status box.
Step 3 - We will have to check that it appears as Connected.
Step 4 - Scan the QR code.
Step 5 - Save the operation.
APP MOBILE:
For this guide we have used the gDMSS PLUS app, however the procedure is the same for iDMSS PLUS and SmartViewer.
Open the mobile app
In the initial screen, we select the upper left icon (Home).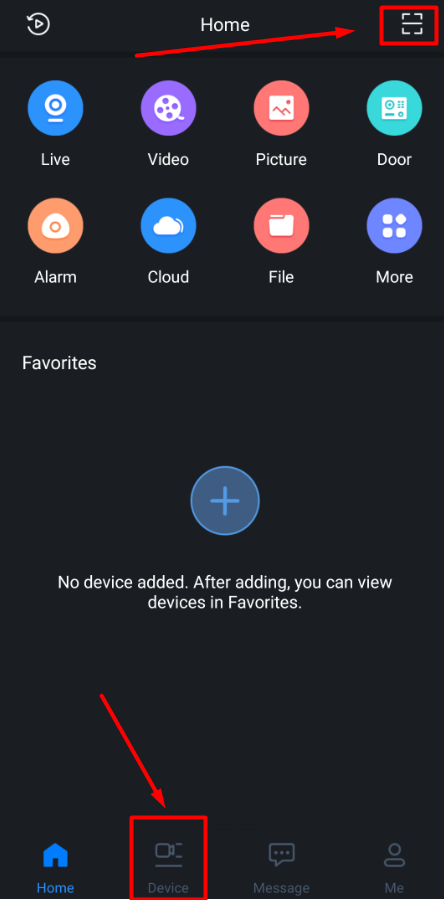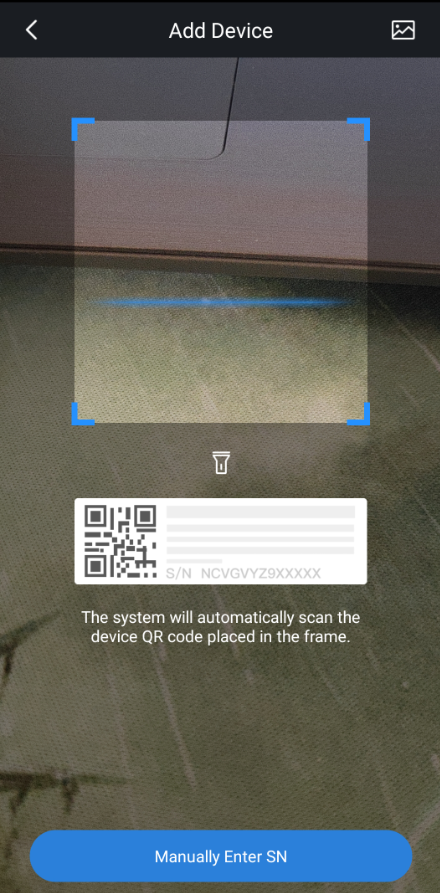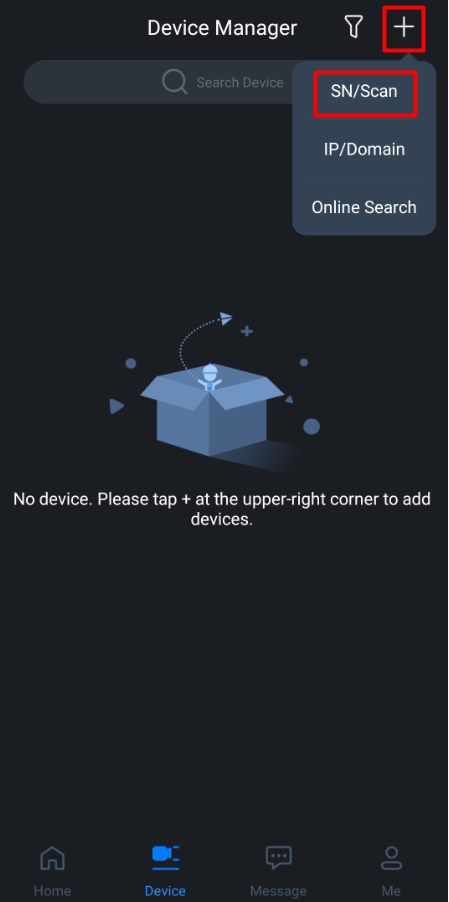 Before choosing the upper right option that will automatically open the mobile phone camera.
Then press "DEVICE" and then select the + symbol to add devices.
Then, pressing SN/SCAN, both options will take us directly to the camera to read the QR code of the recorder, taking us to the next screen of the mobile app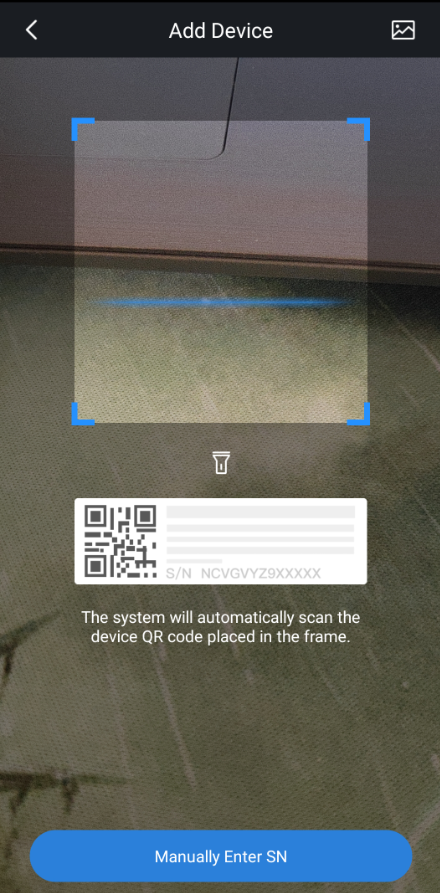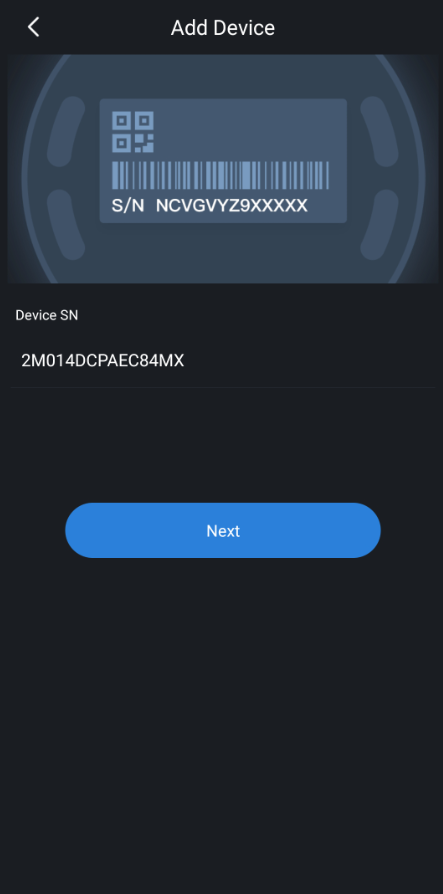 We scanned the QR code.
Then the mobile app will ask us what kind of devices we are adding: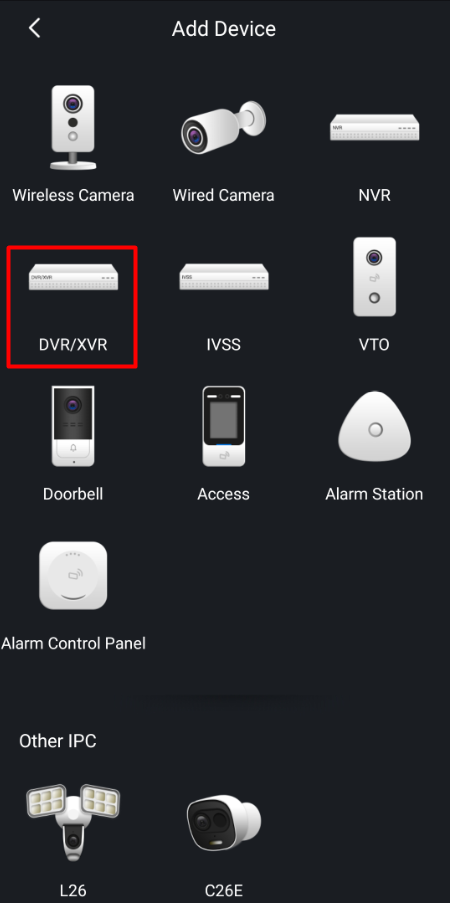 In our case we choose ENGRAVER.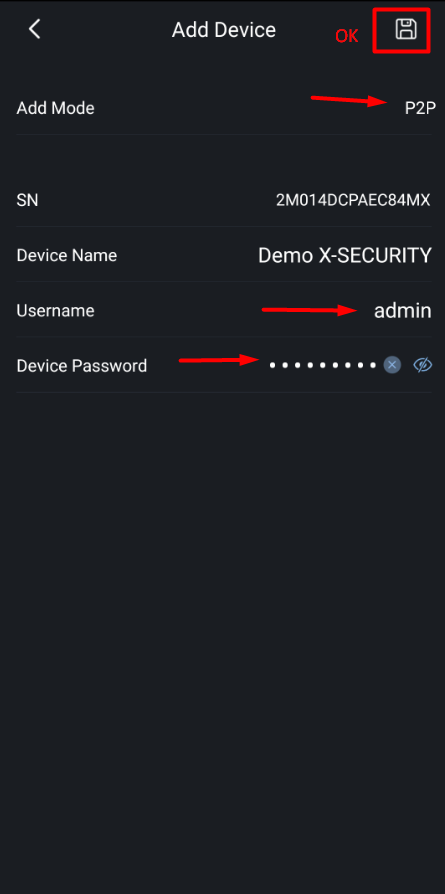 The next step is to check user and password.
Check that the P2P option is still marked in "Add Mode" and then press OK to save.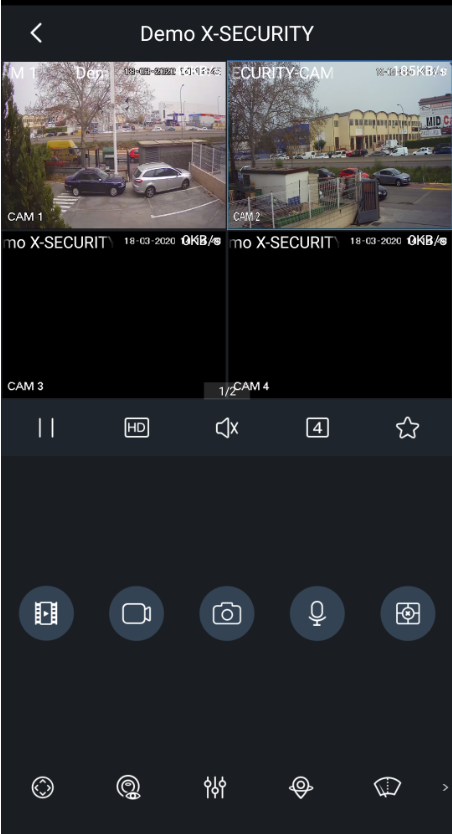 After this we will have the images of the recorder.