For a ring network topology it is required to use Spanning Tree Protocol (STP) to avoid network loops.
This protocol is only present in the manageable switches. Having to use all the ones in the ring with this function.
For example our XS-SWI1006H-M120, which is Industrial and managed and according to the manufacturer's specifications, supports ring network redundancy control protocols: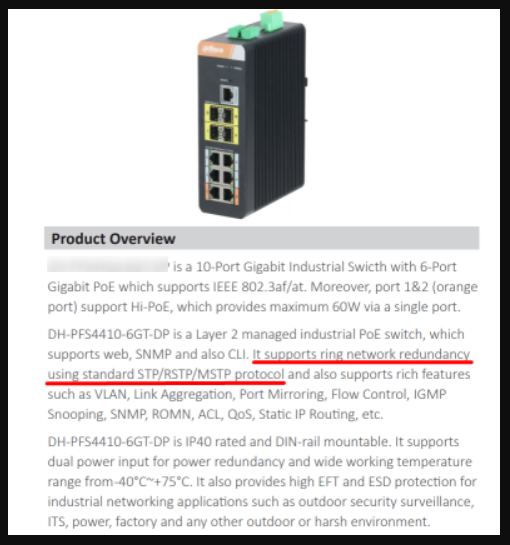 There are times when a cascade connection is called a ring and it can be confused with star topologies, mesh, etc.
Cascading into a ring would expose you to network loops by not using STP-managed switches.
FIGURE 1
if it is in a ring (the circle is closed and there are loops, it is necessary that all of them have STP) in a case like this, it is not even necessary that the one in the middle is STP.

FIGURE 2
If there is something like this, STP is already needed, because there is a loop and everyone has to support it

FIGURE 3
or just something like that, there would also be a loop and the same thing, everyone needs STP