Link to download both the IVMS4200 software and the multi-language package:
https://www.hikvision.com/es-la/support/download/software/ivms4200-series/
To update the software you must download the link mentioned above opens the remote configuration of the device, maintenance, from here you always select "Access Controller" for both files: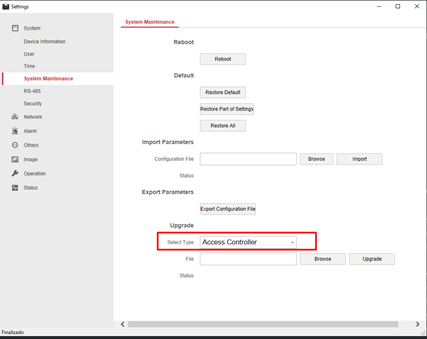 Next, the mail must be configured in the software. Specifically in device management, system settings, email: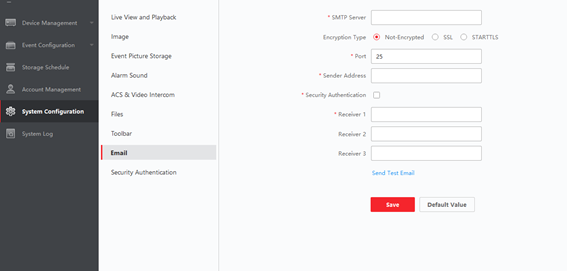 Then go to the maintenance and management tab, event configuration, access events and search for "no mask" event. This event will be edited and the sending of the email will be marked.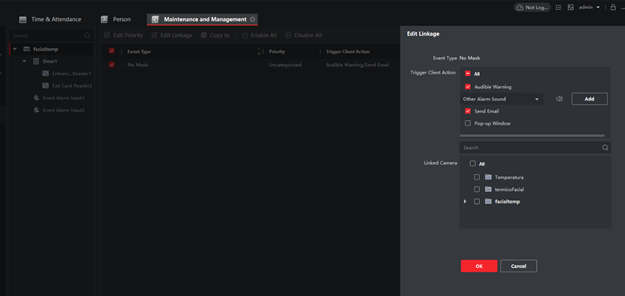 Once all this is done, you will get an email with the two images, both thermal and optical, the temperature and the no mask event.
If the optical image does not arrive, check the following parameter in the terminal.