Connection diagram (Ajax Multi Transmitter)
The Multi Transmitter only accepts zones in:
-NC or NO (Normally Closed or Open).
-NC RFL or NO RFL (Normally Closed or Open but with end of line resistor).
-It is not possible to make connections with 2RFL (Double End of Line Resistor)
1st Alarm and tamper connection on NC
2º Connection of alarm, tamper and Anti-masking in NC.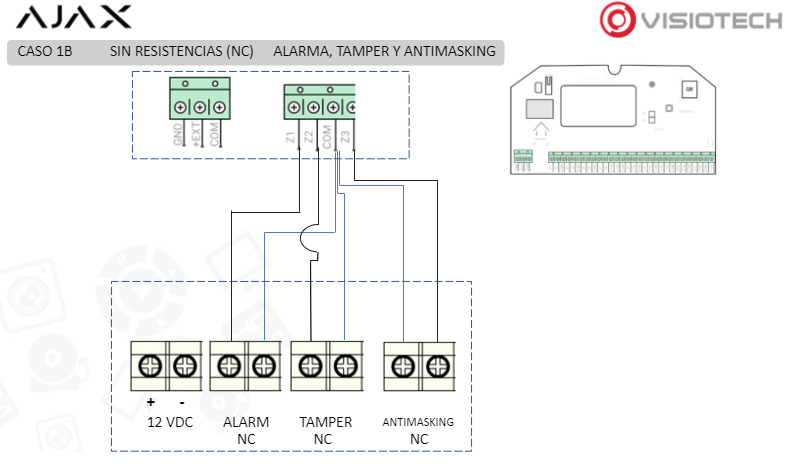 3ºC Alarm connection with RFL and tamper in NC.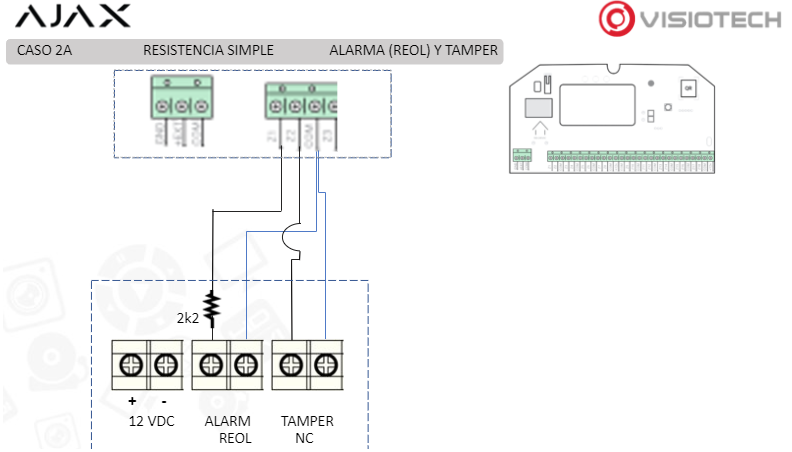 IMPORTANT:
The Tamper by default does not sound. Configure in:
Hub --> Service --> Service --> Siren Configuration --> If the lid opens