To add a second monitor to an X-Security SIP version video door entry system, follow the steps below:
You can follow the steps in the following video or with the explanation:
SIP Configuration 2 Monitors and 1 Panel
-1. In the main menu of the first screen, click on SETTING for 6 seconds.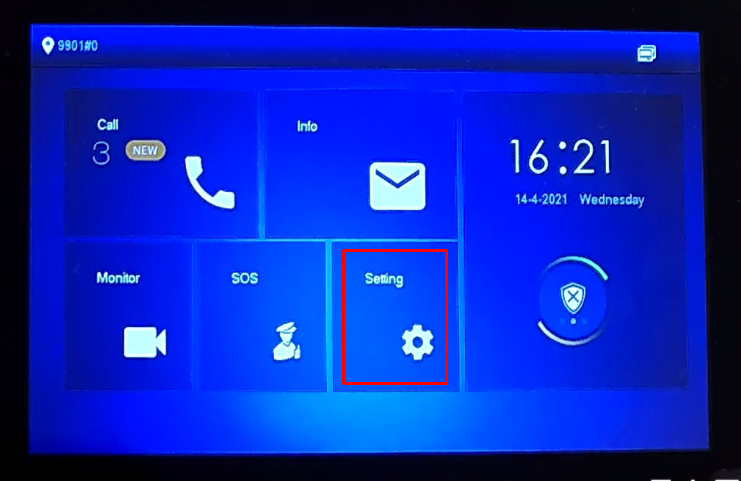 Enter the password used to activate the device, in our case we have used 888888.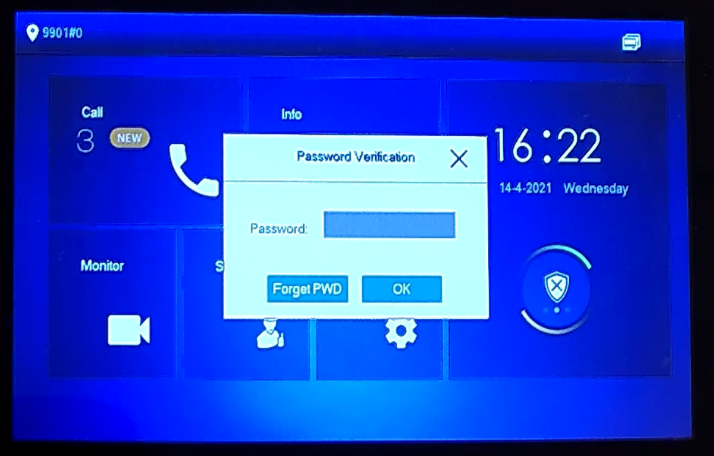 -2. Go to the VTH Config tab, enter the room number 9901#0 and leave the master option by default.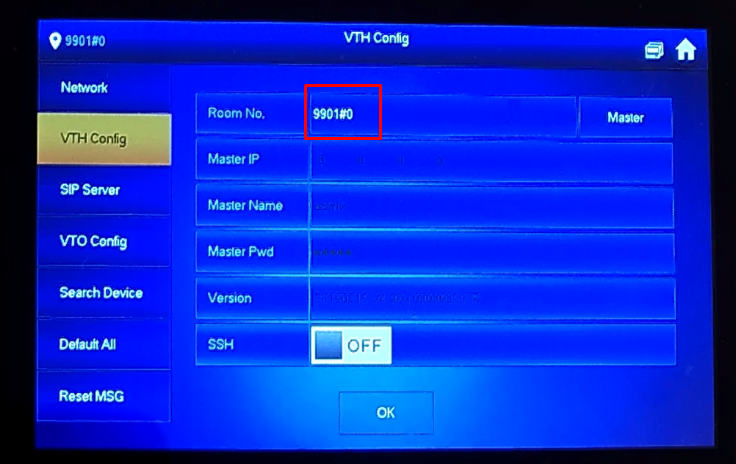 Once in the screen, we will have to check that our MASTER screen is correctly configured with our board.
- SERVER IP: We must enter the IP address of the VTO (Outdoor Station)
- NETWORK PORT: 5060
- USERNAME: Can not be modified.
- Register Pwd: 123456 (Keep by default)
- DOMAIN: VDP
- USERMANE: The user of the VTO (Outdoor Station)
- Login Pwd: The password of the VTO (Outdoor Station)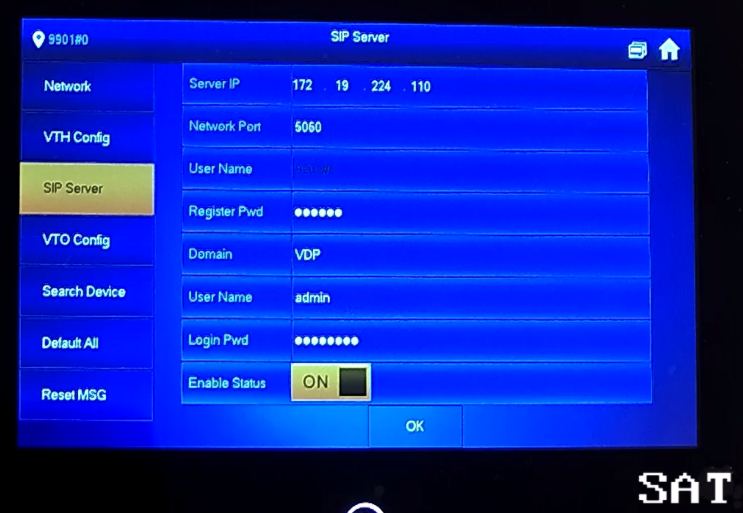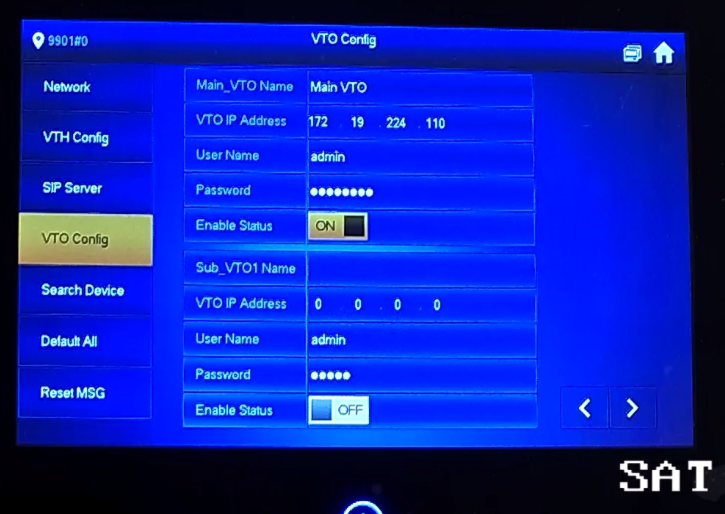 We must be sure that our VTO calls correctly to this monitor before going to the configuration on the second monitor.
-3. We will go to the second monitor and enter the configuration, in the Network field and check or set the IP address.
-4. Go to the VTH config tab and set the room number to 9901#1 and the monitor as the extension. Next, we will configure the IP address of our master monitor, as you can see, in our case, the master IP is 172.19.224.109
. The user must always be admin and the password, the one we have used in the activation of our MASTER monitor, in our case, we have used "888888".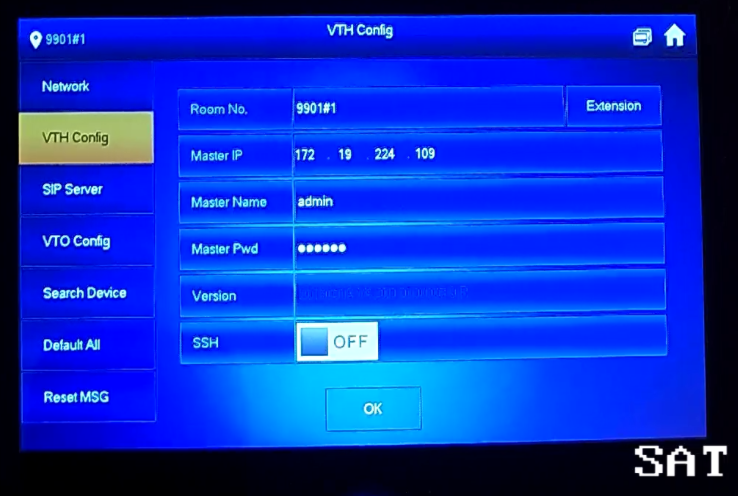 If we access to SIP SERVER, it should appear all filled and in GRAY, you can not change anything, we have no choice.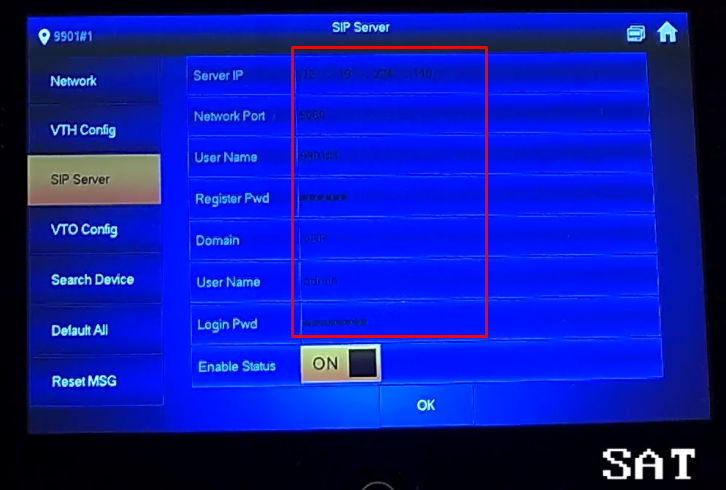 Where is marked with the red box we don't have the option to change anything, just check if everything is correct according to our master monitor.
Where is marked with the arrow, we have to enable, by default will be in GRAY and this if we can enable, once enabled we will have to check the icons on the upper right edge, we must be sure that the icon of the plate with an X disappears.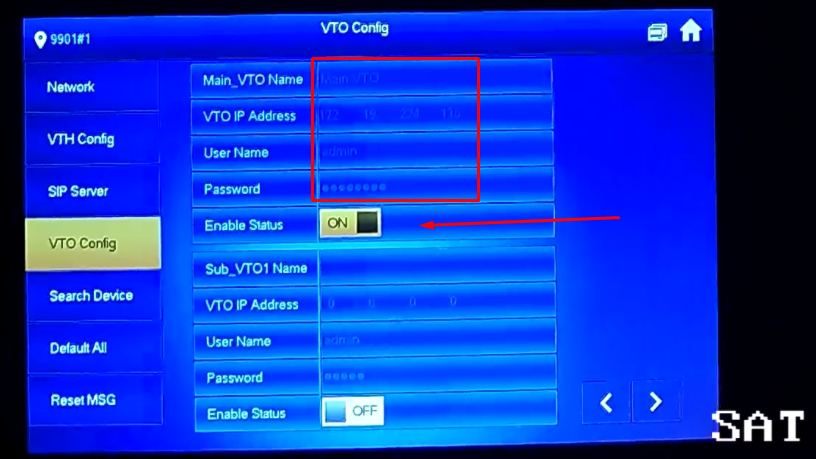 Following these simple steps we will leave the screen configured as a slave.