To sound a siren or a bell from an X-Security video door phone, we must act from the screen.
In this example we have used a screen with SIP 4.0 firmware
The first thing is to enable the alarm output from the screen.
1 Step - Short press on Settings and then enter the password 123456.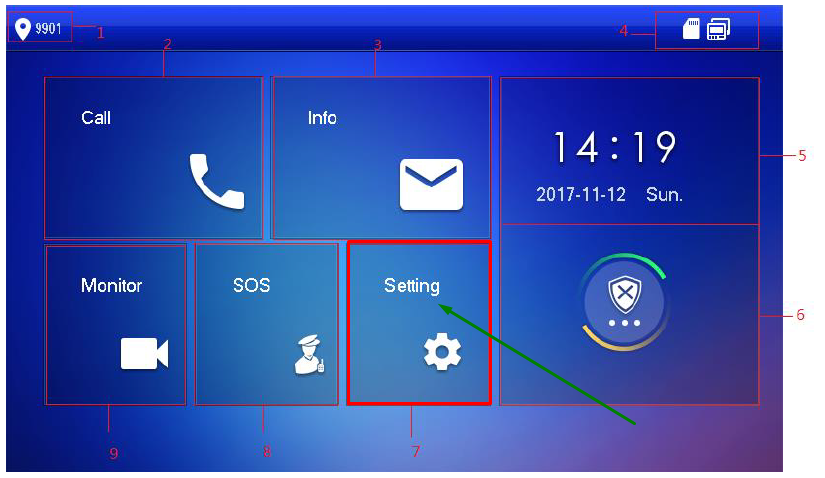 2 Step - Access the submenu ALARM / OUTPUT and then activate the option leaving it ON.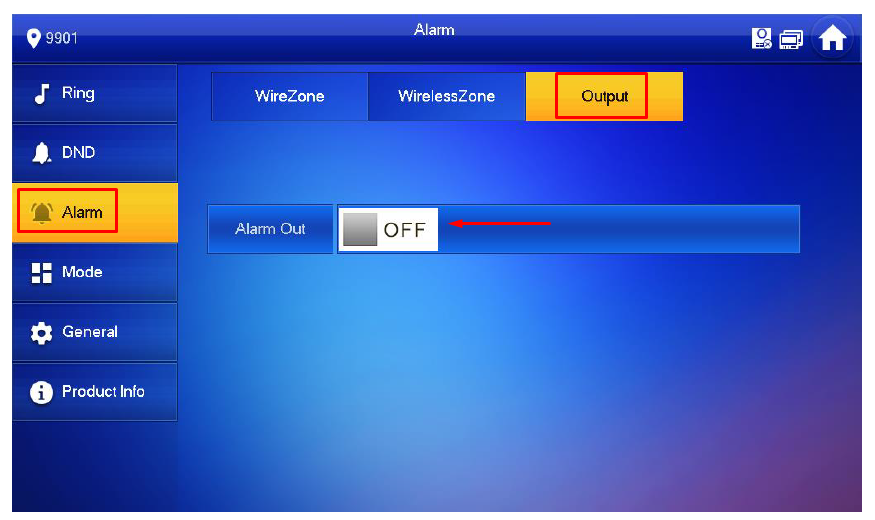 3 Step - Wire the Alarm output from the display to the device, either a Siren or a buzzer. Remember that the contact is dry.
Below is a small example of the connector arrangement, which will depend on the display model; the alarm output may be located at the other end of the housing.