In case the bi-directional audio in the NV-KIT61-4C2M-BAT is not activated as it should be, we will have to update the firmware of the recorder as a first step.
Then check that the audio has been activated in each of the channels (both in the main stream and in the secondary stream):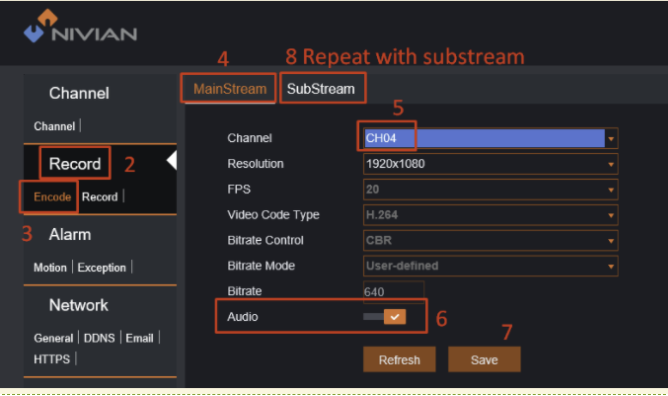 Once the firmware has been updated and the audio fields in both video streams have been enabled, the bi-directional audio is fully functional.
On the APP we can select any of the two video streams:
Mainstream is used to get HD images in the app and software, using the single channel view
Substream is used to obtain a clear (fluid ) image quality in the app.
​
​