A) Automatic configuration:
1. The cameras are pre-configured to connect by WiFi through a proprietary protocol with the recorder, so that they can be viewed almost instantly. To configure the cable connection to the network press right button --> "Video Manage"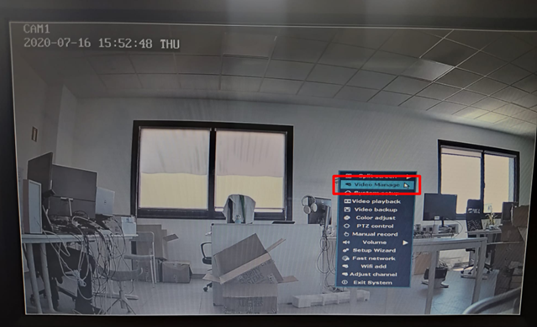 2. As you can see in the following image, the camera is added via WiFi by default (the IP address it acquires is different from the local network, in this case 172.20.x.x). At this point, we can delete the current network configuration of the camera by pressing "Delete" and physically connect the device to the network cable: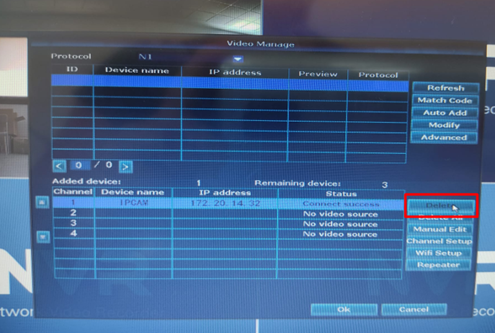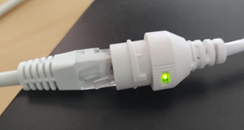 3. Once the camera is connected to the wired network, the system must identify this new connection --> press "Refresh". The camera will be added with an IP address belonging to the same range of the NVR (in this case 172.19.x.x):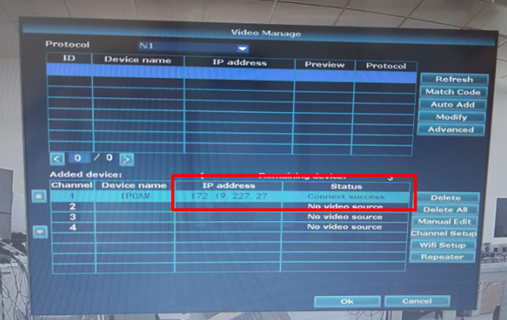 NOTE: sometimes the NVR does not instantly identify this new configuration, so it is recommended to disconnect/reconnect the network cable itself and again press "Refresh".
B) Manual setting
If the system does not identify the new connection automatically, the user can modify the network parameters once the camera is physically connected by cable to the network, so that before adding the camera, it will establish an IP address according to the same network to which the NVR belongs --> then press "Modify" --> "IP address".