The connection of the ZK-TF1700 with the ZK-SRB is established via the RS-485 connection: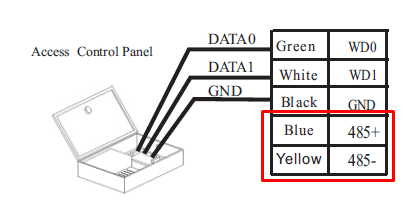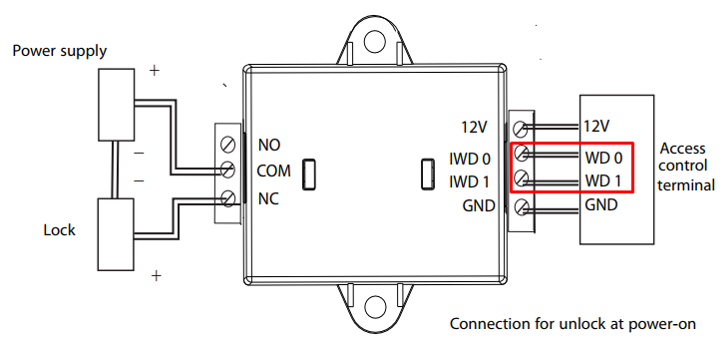 By default the ZK-SRB controller connected to this terminal only opens the lock for 1 second. To change the opening time, follow the steps below:
Step1: On the device's program, specify the IP address of our computer and press Connect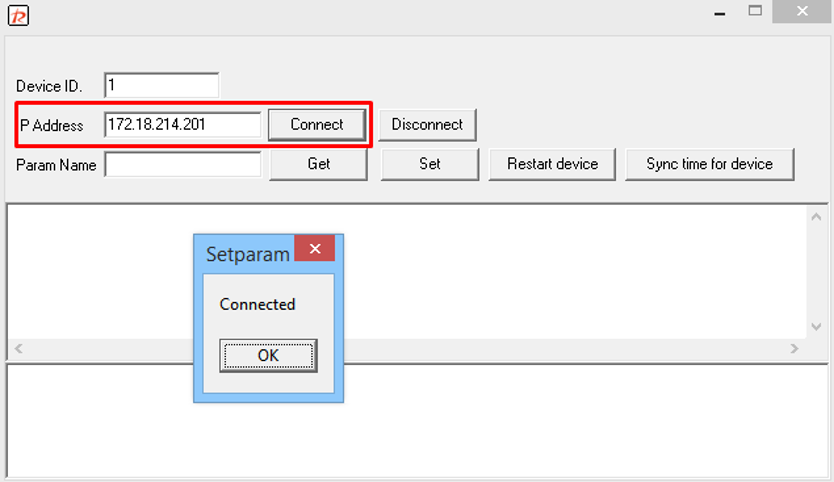 Step2: If we try to write in the Param Name section, some options appear as already configured (example: IsWGSRBFunOn, SRBOn, SRBType)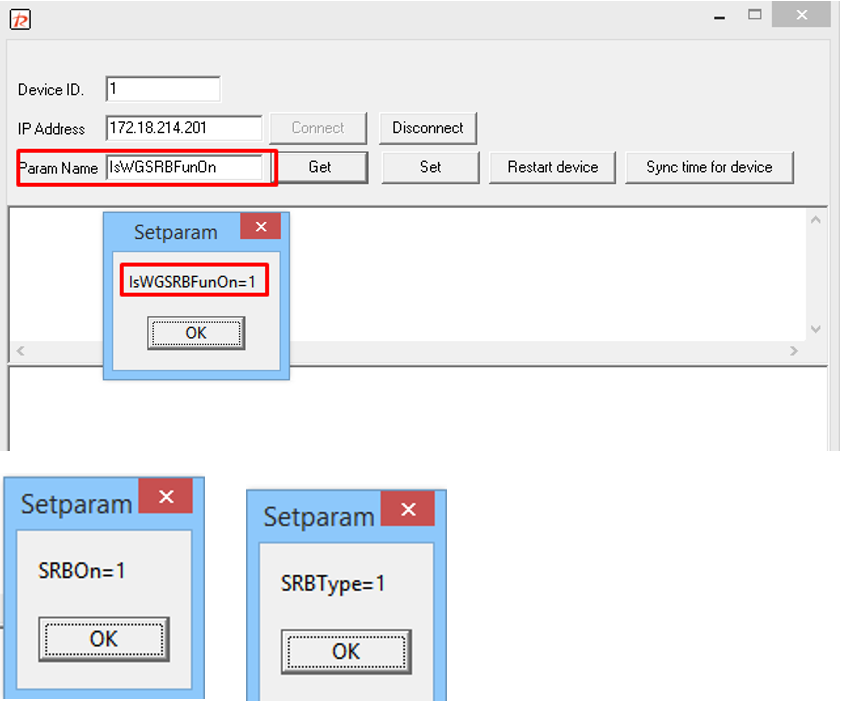 The LockOn option is the one that gives us the opening time. By default, the equipment gives us this information: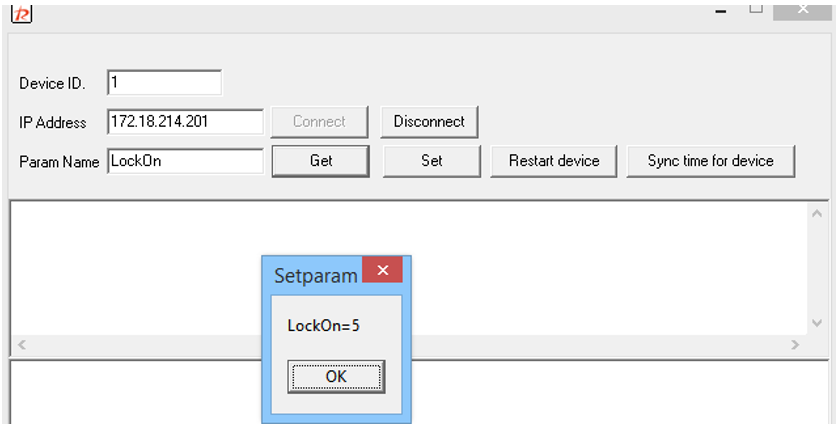 The manufacturer tells us the following:
"LockOn=75 is equivalent to 3 seconds, since for every second you have to add / subtract 25 in the parameter"
For setting an example: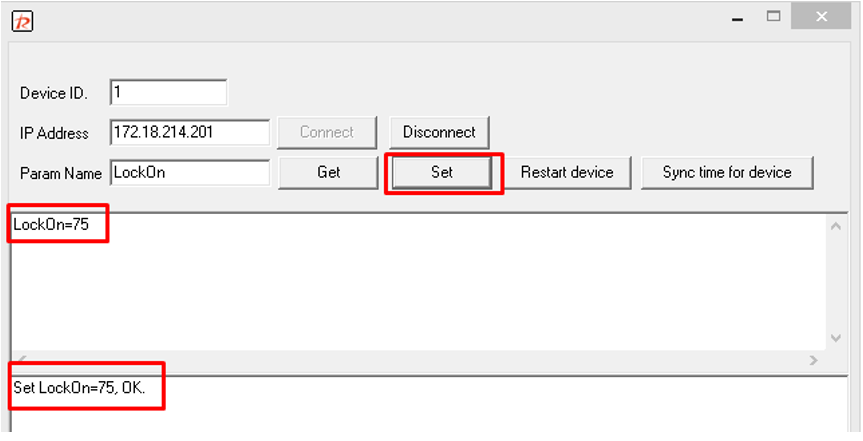 Step 3: Use the Sync Time for Device button and the Restart

And with this, the procedure can be considered completed.