If the NVS-IPVD1B is connected by 8~24V AC and doesn't start, follow the the instructions below:
(Be careful, use the adapter)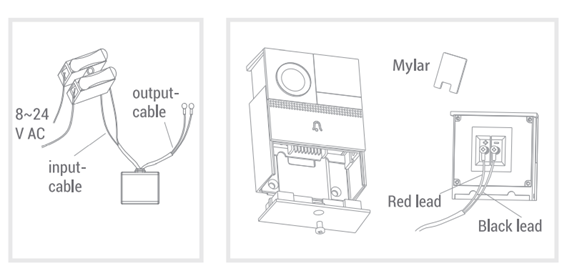 Remove the 4 screws and lift the backplate carefully.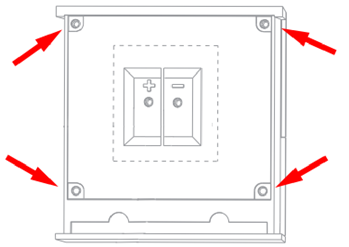 Caution! Lift the two contact points with CAREFULNESS without breaking them.
Maximum 2 or 3 millimeters, no need to lift much.