First we remind that if the LANGUAGE option does not appear on the device's menu, it is because the installed firmware does not have the language pack embedded in it.
You can request it to our Technical Service Department.
To change the language of a screen with SIP firmware we must follow the procedure explained below.
Click on Setting.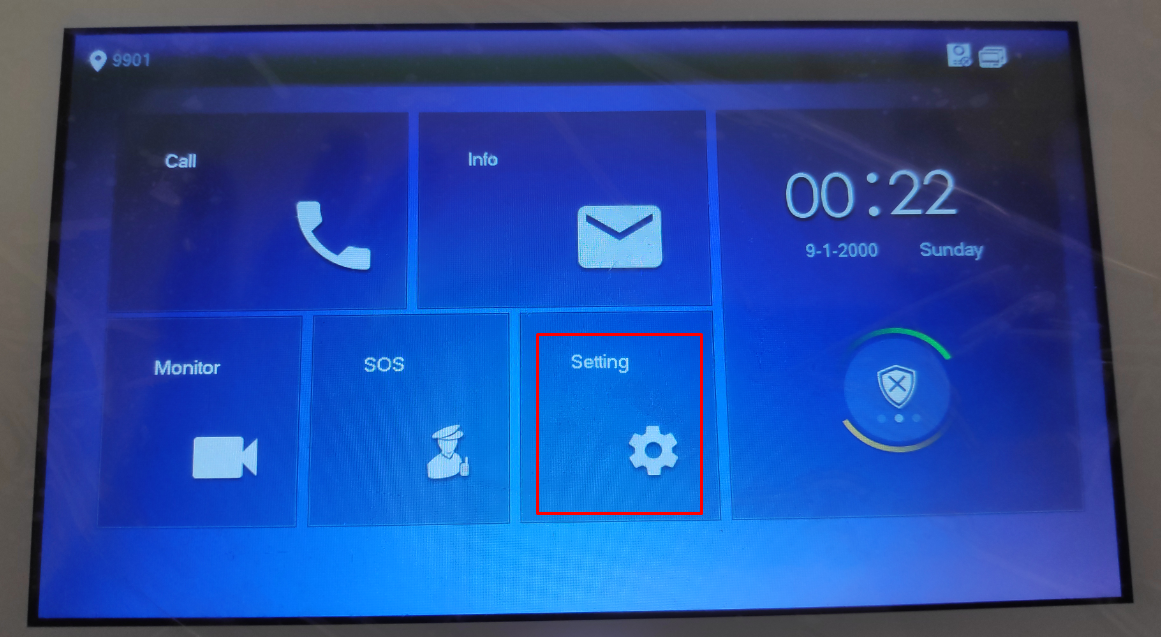 The default password is 123456; then click on OK.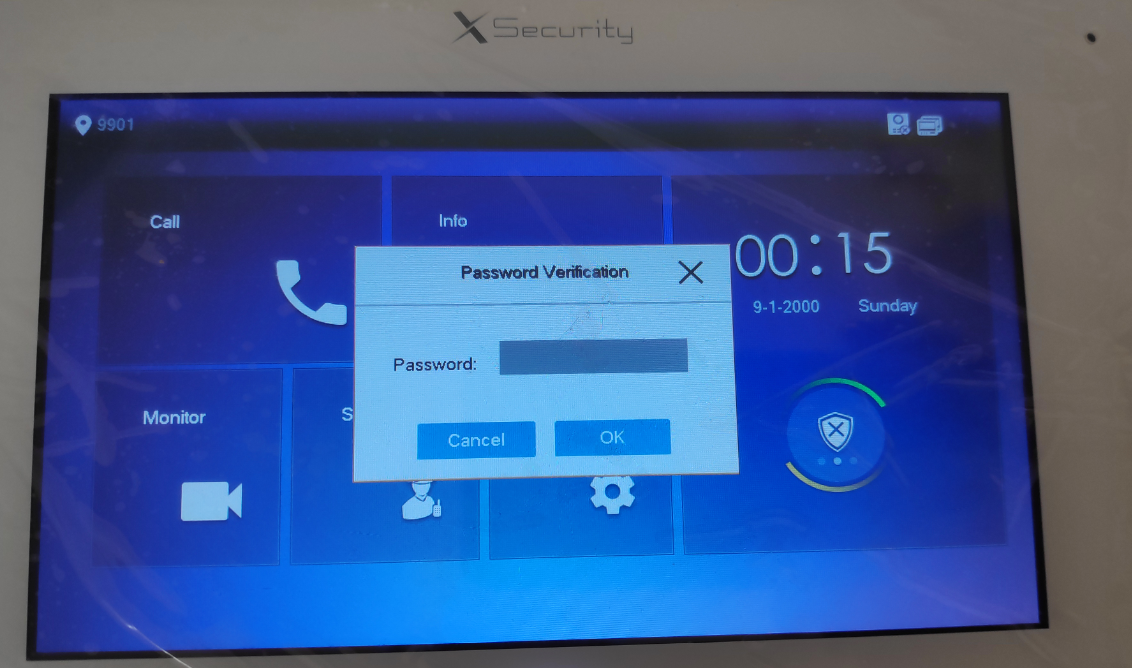 Then choose Product Info and click on LANGUAGE, the system will ask for the password again, which will always be 123456.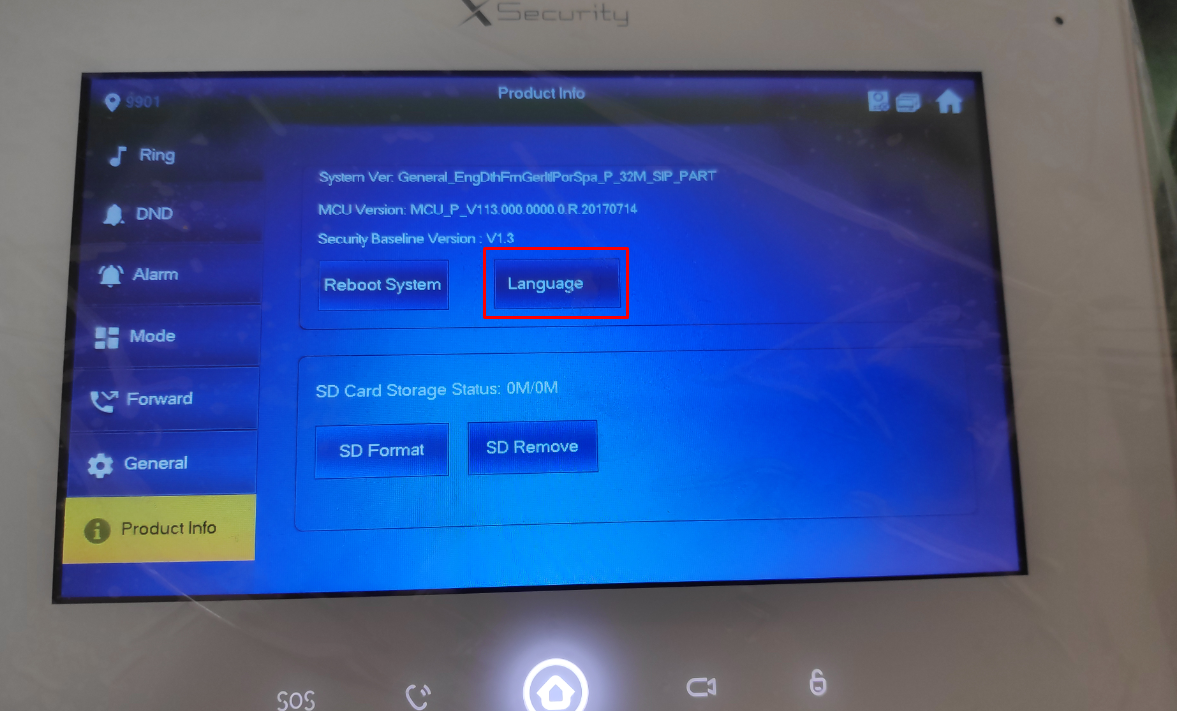 Then choose the language: