ATTENTION: Before upgrading, please check if the firmware is correct for the device.
To update an X-SECURITY Video door phone it is essential to use the VDPConfig, it is not necessary to install it, just download and unzip the file.
1st Step
Click on Search Setting and access the search settings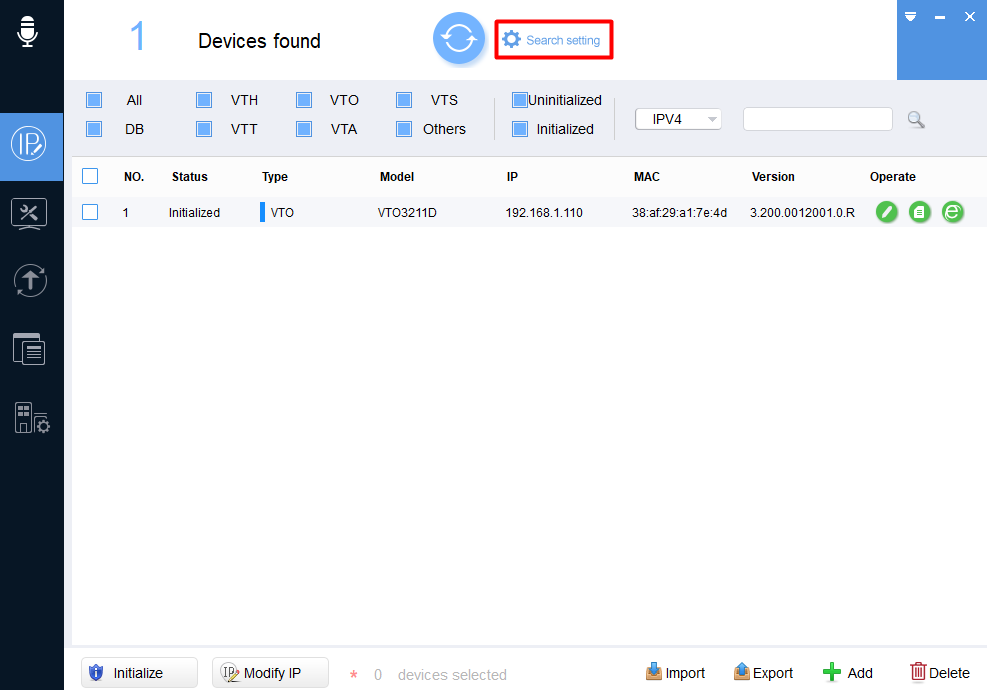 2nd Step
Define in the Password field the password of the VTO.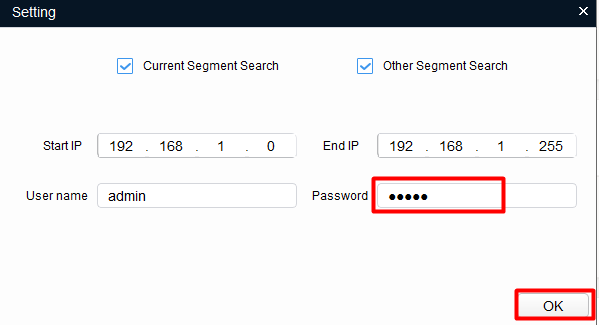 3rd Step
Select the Upgrade option on the left and then click on "Browse" to find the upgrade file.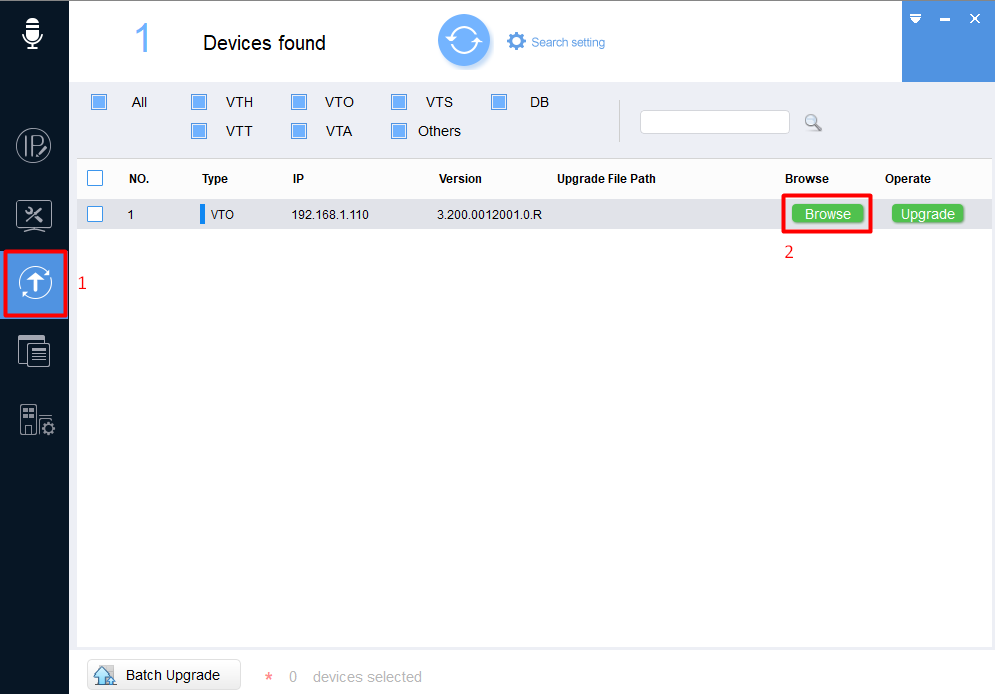 4th Step
Select an update file of type .bin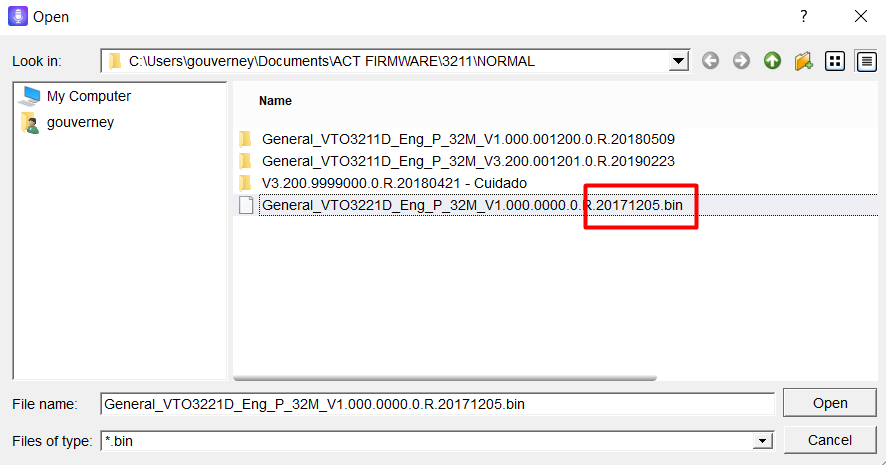 5th Step
For the VTO3211 Series devices please select the MCU Program option, for the others update as Main Program.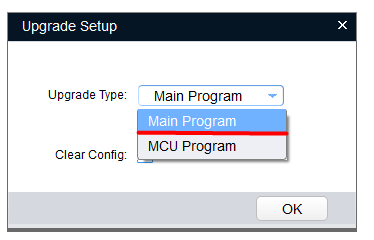 6th Step
Click on Upgrade and wait to finish the upgrade process.

If the update process fails at first, it is due to the device password that is not correctly defined in the "Search Settings" field. If the update reaches 50% and fails it is because the update file is not the correct one.
For any questions please contact your technical department.