This function is available for the XS-3211E-MB1, XS-V3211E and XS-3211E-MB4.
To connect a Siren directly to an X-SECURITY Video door entry panel, simply enable the ALARM OUT option in the "LAN CONFIG" section.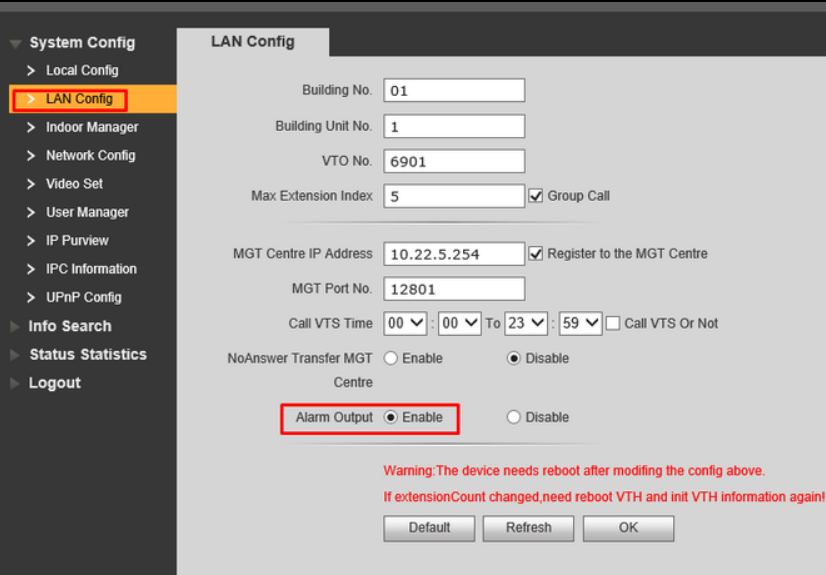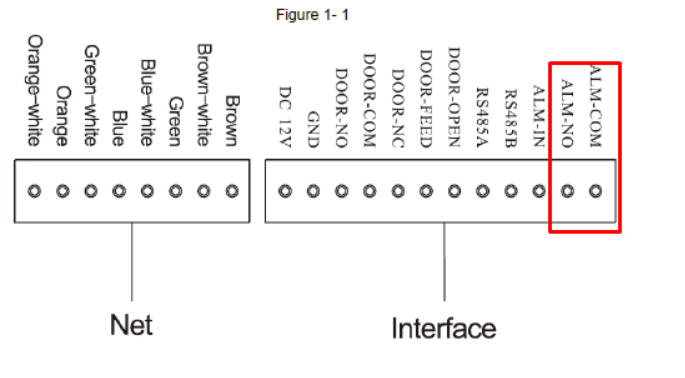 After enabling the ALARM OUTPUT, we could for example connect a Siren to that output and it would sound whenever it had a call. The contact is voltage free.