Remember that to update the firmwares of the devices we must use the VDP CONFIG through the toolbox.
SIP Configuration 2 Monitors and 1 Board
SIP Configuration 1 Monitor and 2 Boards
For this example we have used a VTH2421F display and 3 units of VTO2111D-WP.

In the Main VTO the configuration should be by default: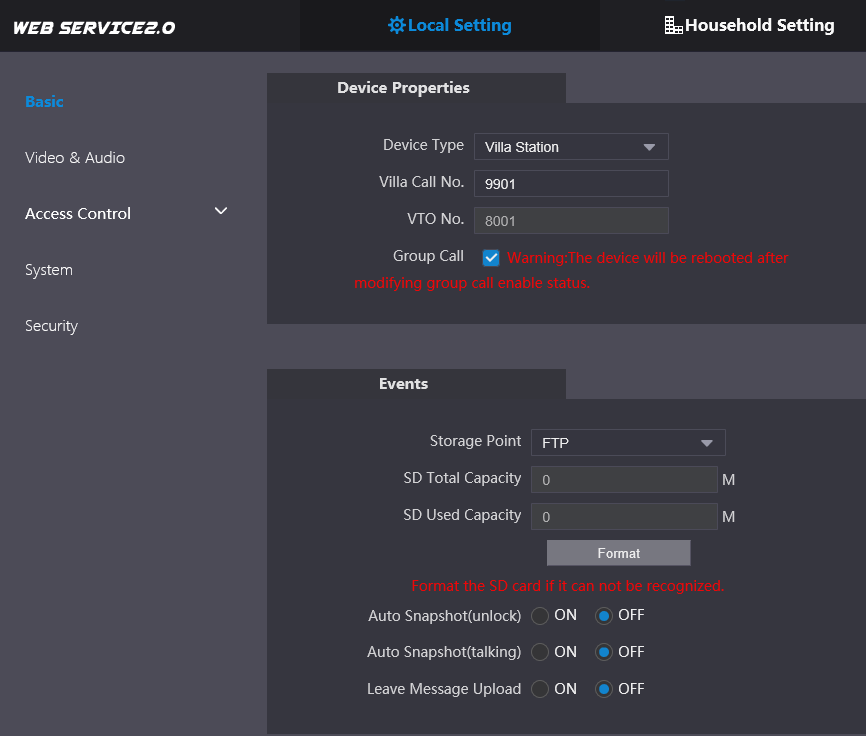 In NETWORK configurations we check if the SIP SERVER is enabled and leave as default: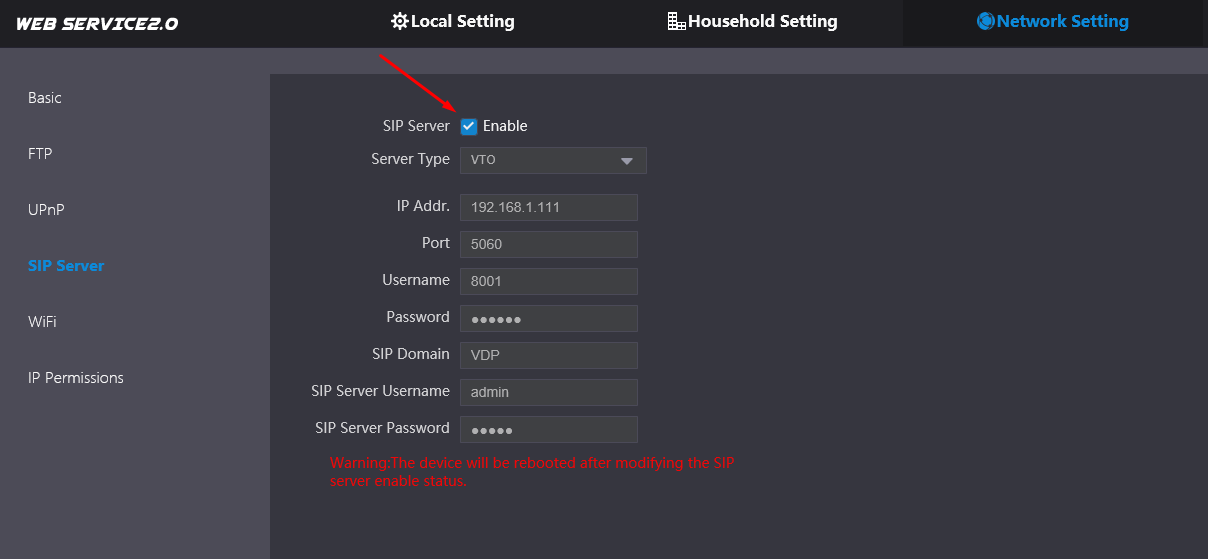 In room configurations, we must clear everything and manually add only room 9901.
First we clean the existing rooms, 9901#0, 9901#1...... click on add and add the 9901.
We must put the 9901, we must not enter any password, only the number of the room and then save the operation.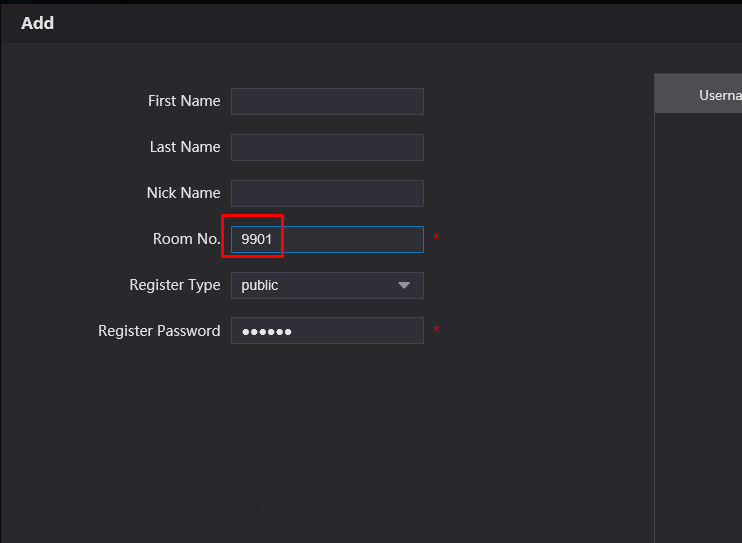 Next we are going to configure the secondary VTO:
We must uncheck the SIP SERVER option, that is, it must be unchecked. Then the board will reboot.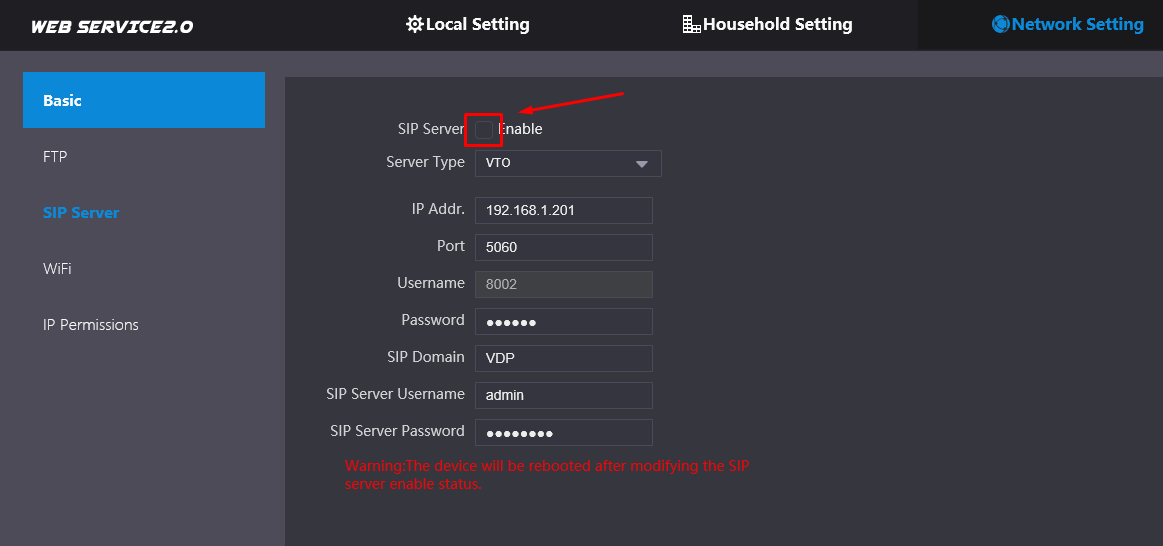 Then we go back to Local Configuration and change the VTO number, we prefer to leave it configured as 8002, then the third VTO 8003.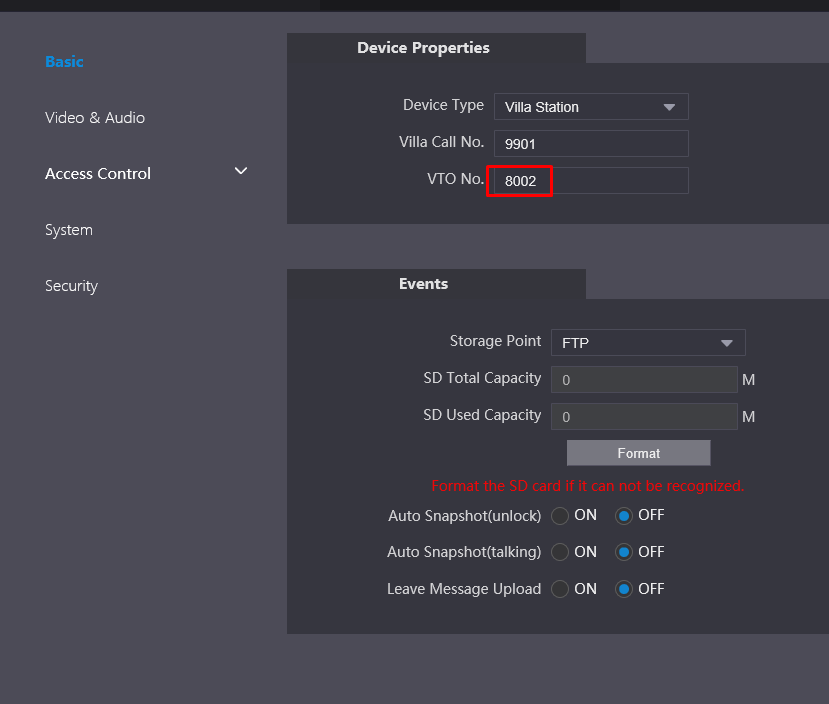 Again we go back to the SIP SERVER settings and configure the IP address of the main board, in our example it is 192.168.1.201; but we have to stay in the IP range of the local network.
We will have to enter the username of the SIP SERVER and the password, that is, the username and password of the main board. Repeat the procedure for all the VTOs that are going to work as secondary VTO.
Save the operation.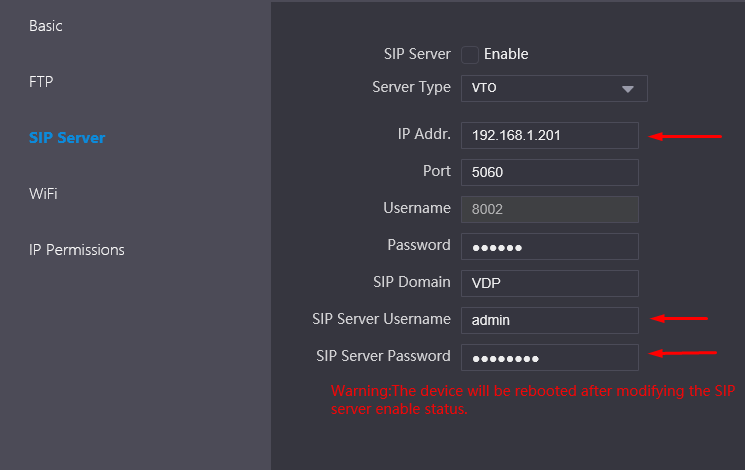 Then in VTO Management we are going to add the secondary VTO.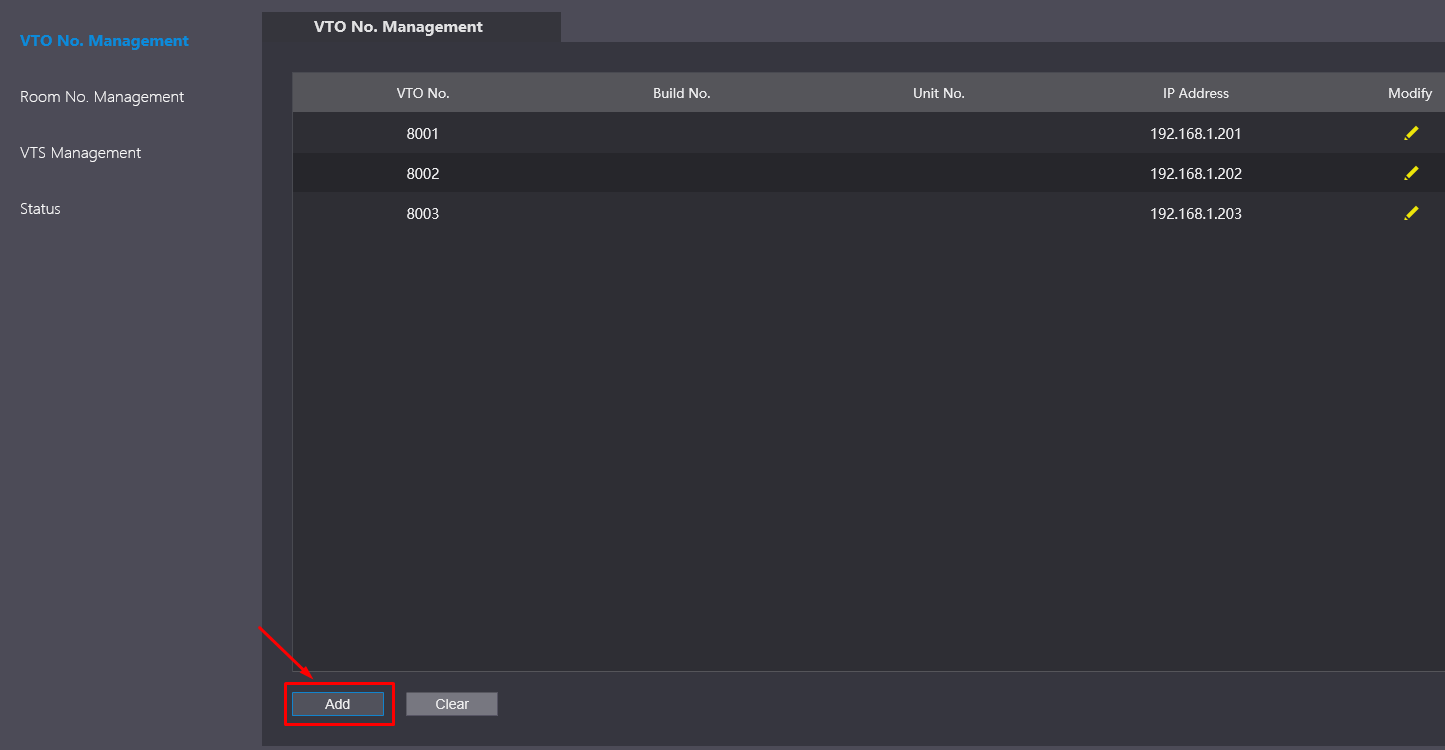 We must enter only the VTO number, in our case the sub VTO is 8002 and 8003, so we must perform the procedure 2 times.
We have to indicate the IP address of each VTO, its respective user and password.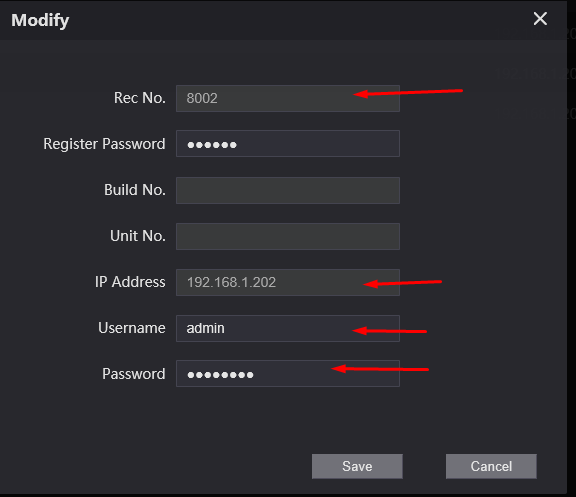 Then on the screen we must follow the configuration below
:1º Check that the IP range is the same of the VTOs
.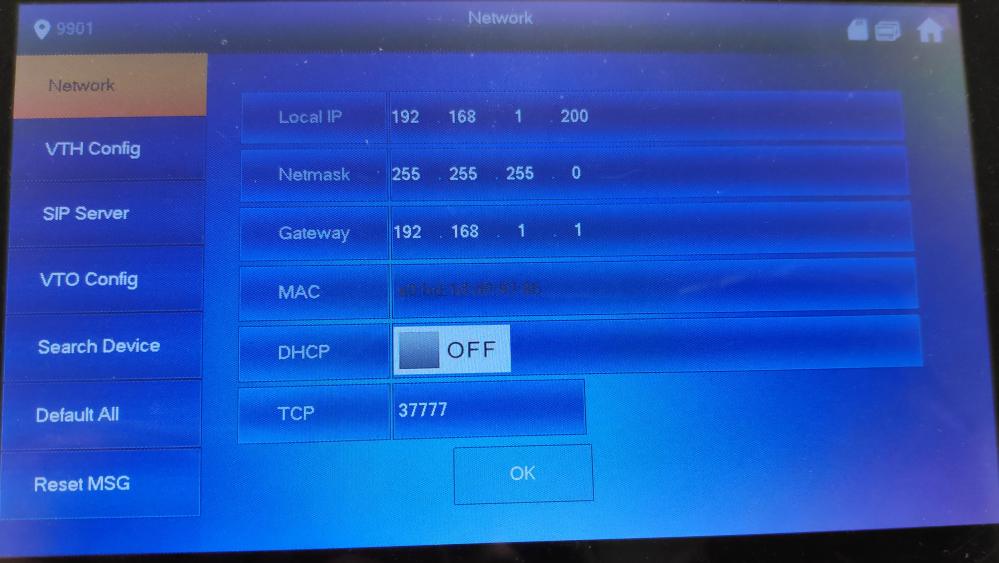 Check that the room number is 9901, save the operation by selecting OK.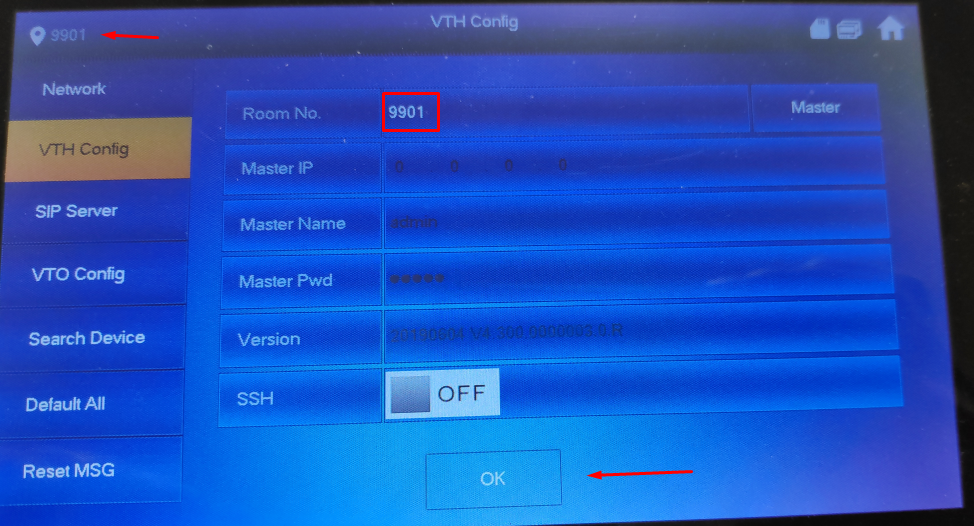 In the SIP SERVER we will have to enter the IP address of the Main VTO, in our example it corresponds to the address 192.168.1.201.
Then we must enter VDP in the domain, the username and password is the one that corresponds to the main board, then we must enable the SERVICE leaving the status ON.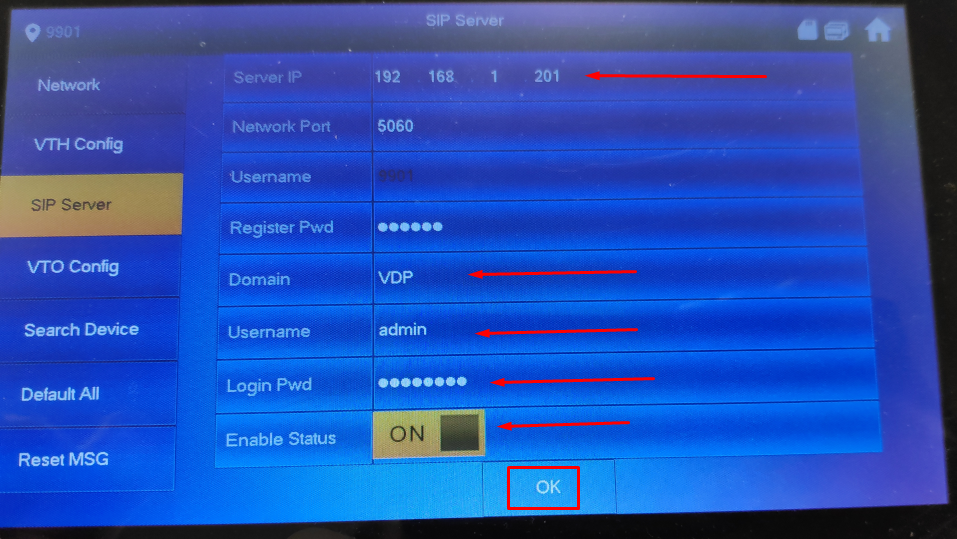 Then we must go to VTO Config, add the MAIN VTO (in our case 192.168.1.201), and then we must enter the username and password of the device.
Then we repeat for the SUB VTO1, SUB VTO2, and up to the last VTO.......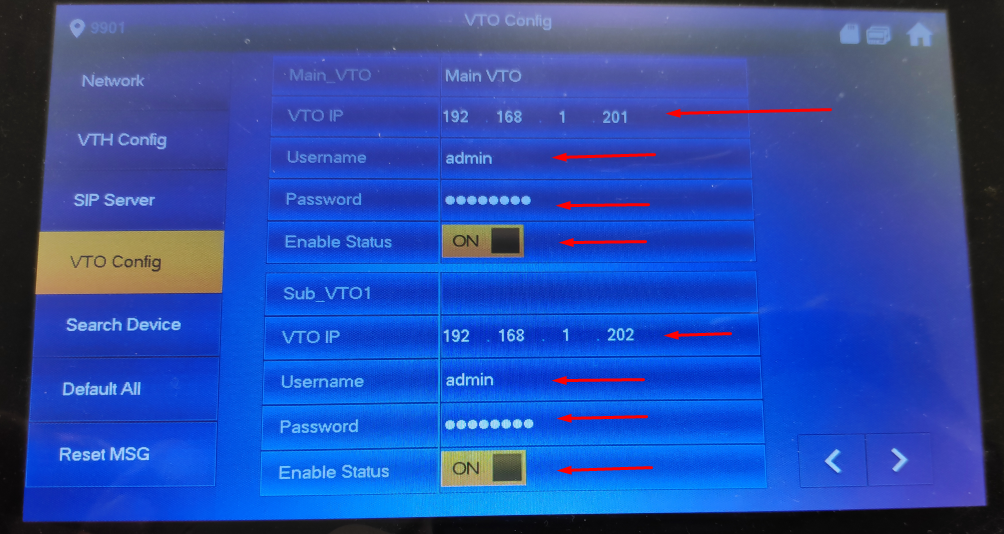 Then we can check, with a test call, the effectiveness of our configuration.