In some terminals like the ZK-F22 that have the menu with icons of this type: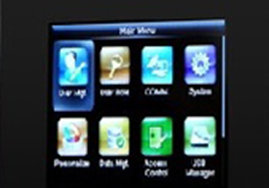 You can upload custom images as wallpaper.
Steps to follow:
In a USB (formatted to FAT32) create a folder called wallpaper and inside that folder put the images you want to upload to the terminal. You can upload a maximum of 20 images and each image should not exceed 30Kb
Connect the USB to the terminal
Within the menu go to the option: USB Manager --> Upload --> Wallpaper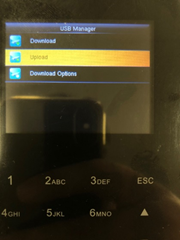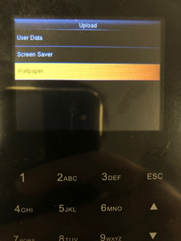 Select the photos you want to upload or upload all the images.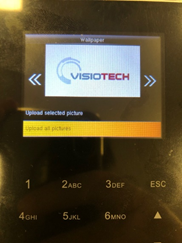 And finally go to the section of Personalize --> Wallpaper to select the wallpaper.