First download and install the IP Manager Tool: - IP Manager Tool_1.0.7.14_20230322.
1. Open the IP Manager Tool. This tool will scan for IP cameras in the network on mac addresses
2. Connect the IP camera on a PoE switch or with power on a normal switch. (wait 2 or 3 min so that the camera is booth up and ready)
3. Go to the IP Manager Tool and click on Refresh
4. Look for the camera to activate and select that camera
5. Navigate to the tab Activate
6. Set your password and click on activate.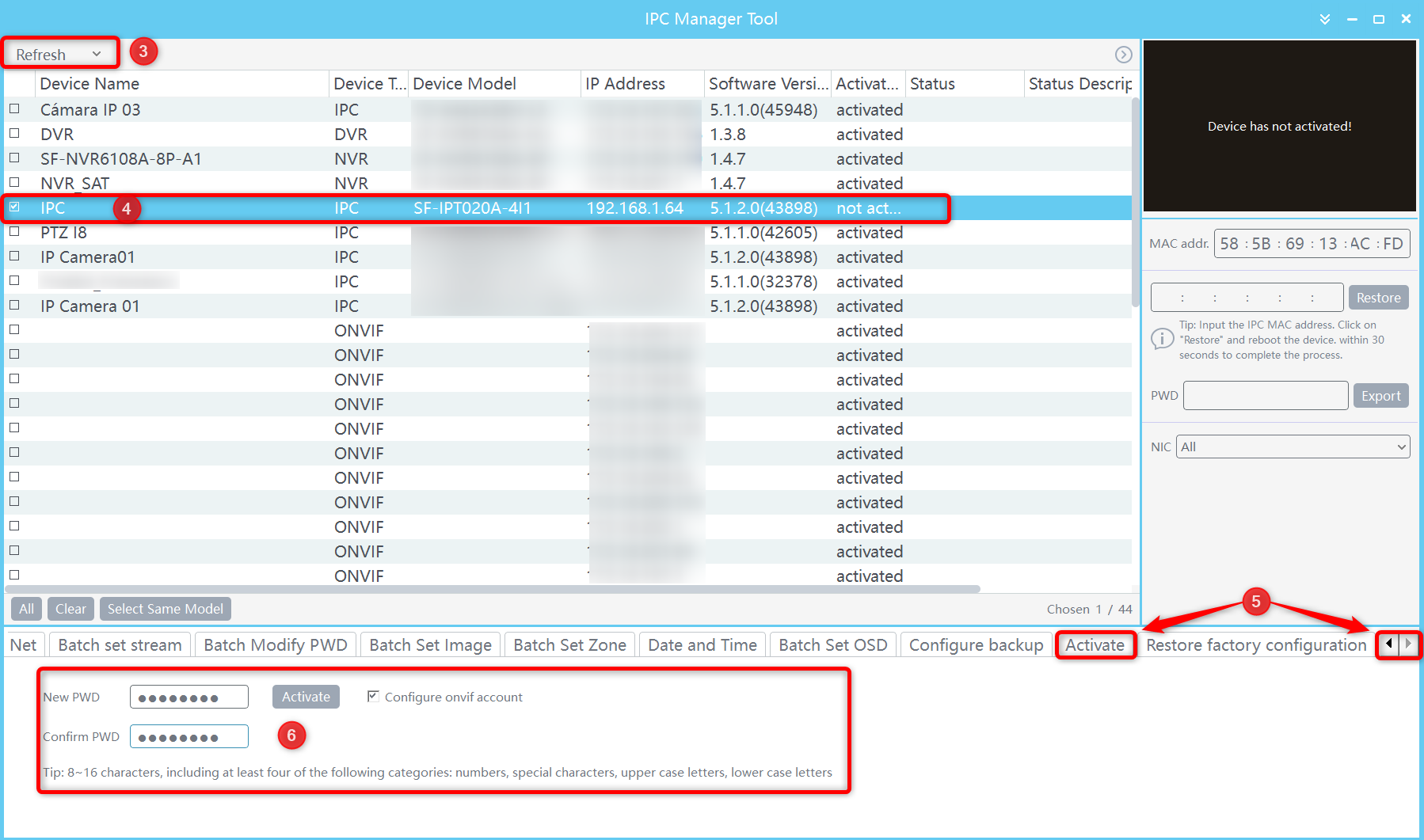 7. Now the camera shows active