Installation Safire Smart Recorder.
After unboxing the Recorder, open the screws on the side and back of the recorder. Slide the cover back slightly and lift the cover.
HDD installation
When installing and connecting the HDD, disconnect the power first.
A. Insert the blue SATA cable in the HDD and on the main board of the recorder
B. Insert the HDD Power cable in the HDD and on the main board of the recorder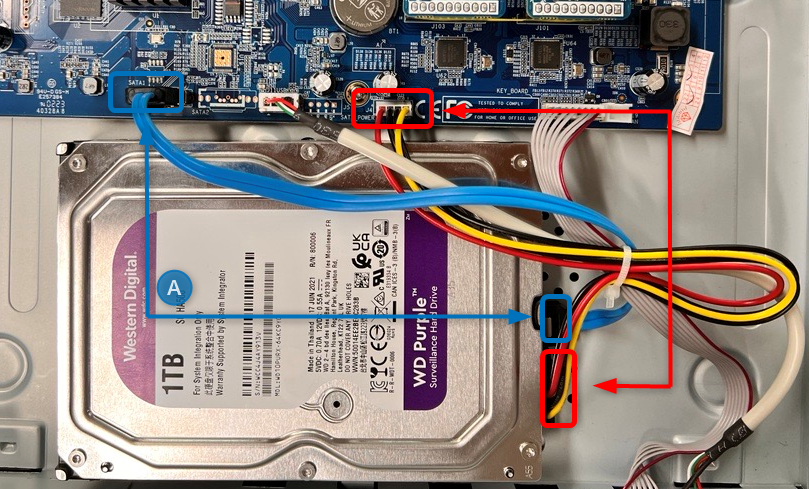 IO Recorder (NVR)
The sample images are used from A2 NVR models with dual LAN and PoE
Media & Network

eSATA for back-up HDD
USB 2.0 for mouse or slow backup USB drive
USB 3.0 for fast USB storage
MAIN HDMI Output
SUB HDMI Output
VGA Output
LAN 1
LAN 2
PoE input

Sample of 16x PoE the PoE inputs are for cameras only, do not connect to a router or switch!
Alarm & Serial IO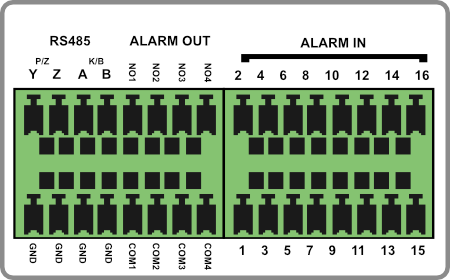 RS485 for PTZ and Keyboard
ALARM output
ALARM input
Audio

Connecting IP cameras
Connecting IP cameras to a recorder with one LAN connection
Standard NVR
PoE Switch with two uplink ports
PoE Cameras
For the normal IP cameras, there is not PoE switch needed.

Connect the Router to the uplink from the PoE Switch and the other uplink to the LAN from the NVR.
In this situation, the data traffic will stay within the PoE switch and NVR.
Connecting IP cameras to a recorder with two LAN connections
Standard NVR
PoE Switch with one or two uplink ports
PoE Cameras

Tech Training Safire Smart - 5. Software and APP – Visiotech (visiotechsecurity.com)