In order to activate the P2P service, it is that the NVR or DVR needs to be connected to the internet.
And download the Safire Smart app, on your mobile device.
Via the start menu, click on Settings
When needed, enter the username and password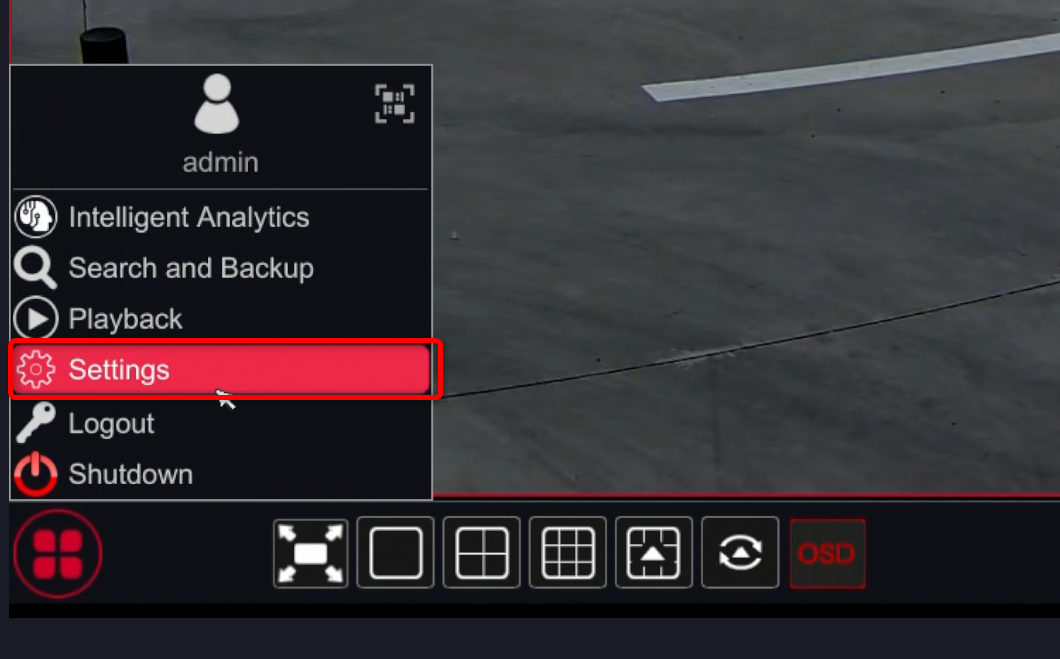 A. Network
B. TCP/IP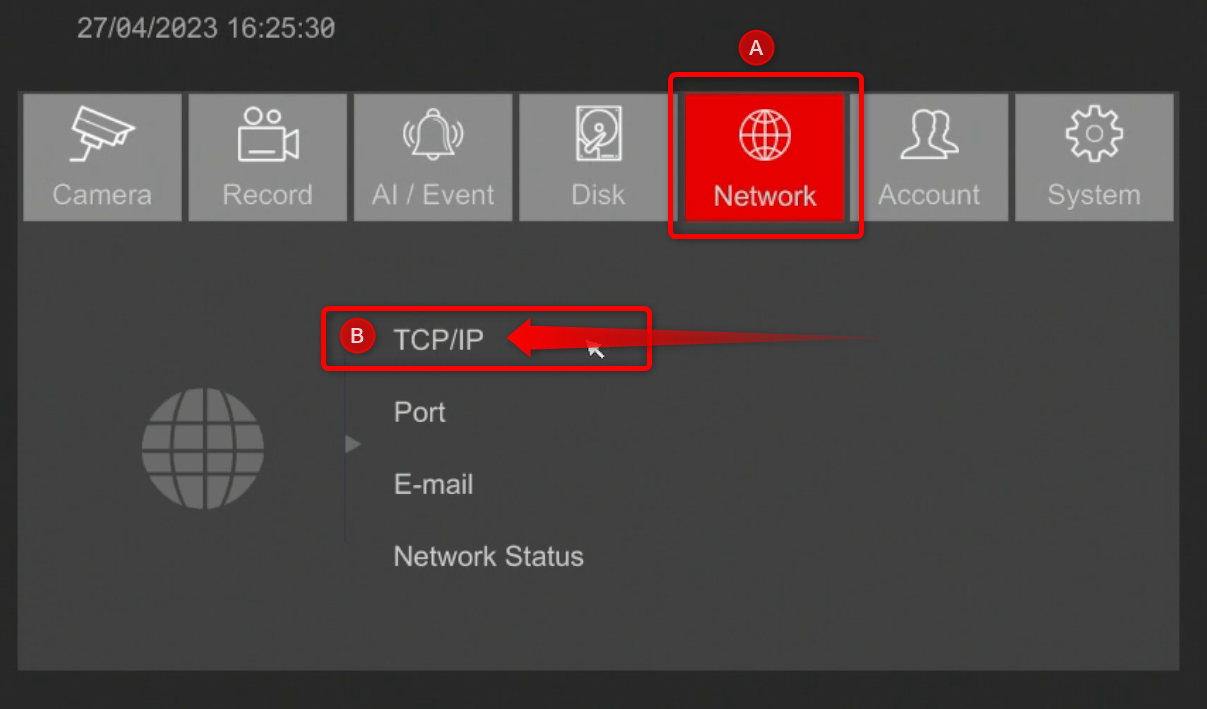 A. Select the Tab NAT
B. Enable the service
C. Click on Apply
D. Scan de QR code via the Safire Smart App on your mobile device (0 Safire Smart - Safire Smart app.)
E. Click on the eyebrow to see the Security code
F. Apply to confirm and save all.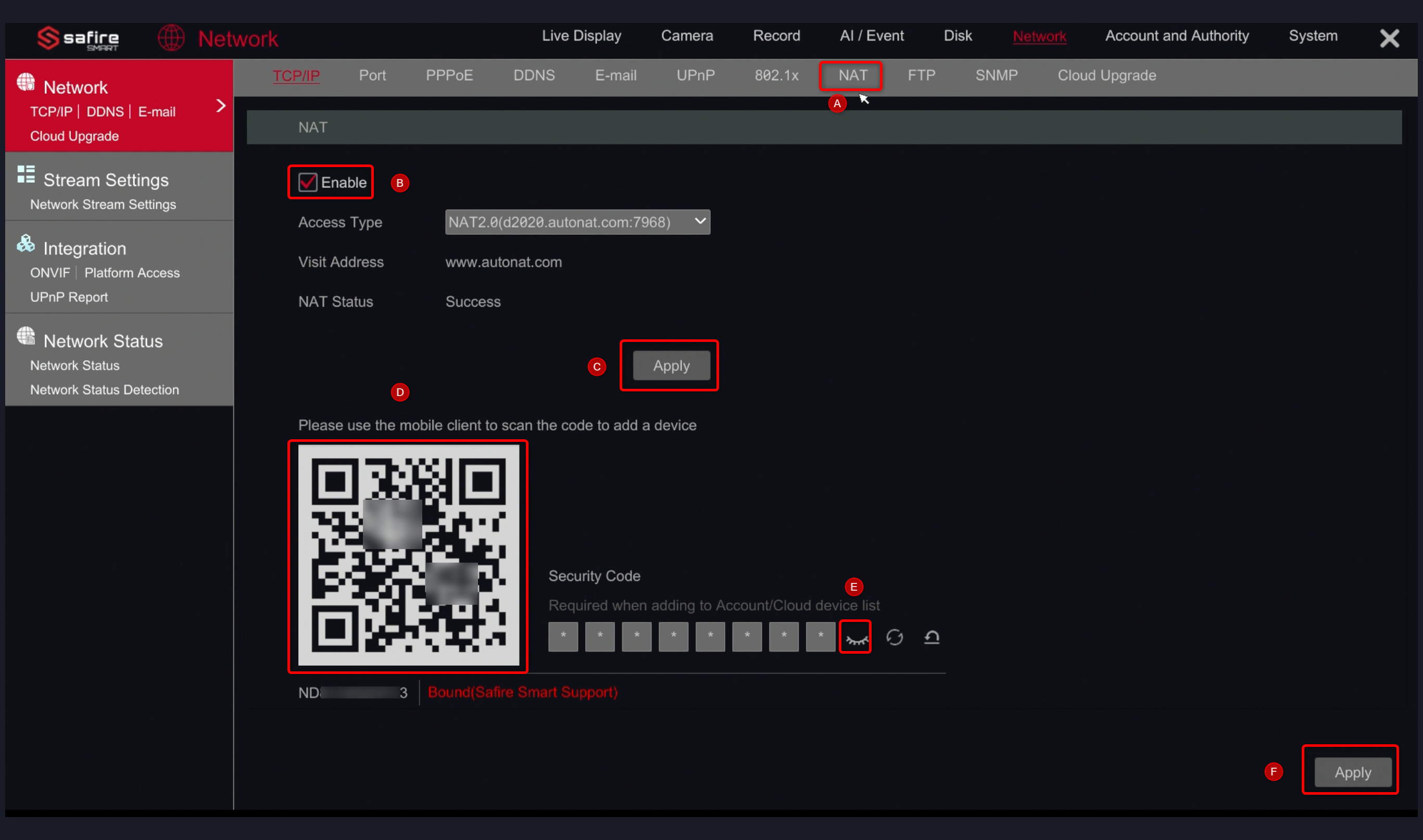 05. Safire Smart download and install the Safire Smart app. – Visiotech (visiotechsecurity.com)