The Uniview keypad is prepared to control cameras connected to Uniview recorders

When starting the keyboard for the first time, the default password is 123456
To switch between numbers, upper and lower case letters and characters, use the "Shift" key.
The IP of the keyboard will then be set to the appropriate local network range:


NVR Add
The ID (device number) and name can be set to any type of value. When selecting the connection type, you can choose Network. Pressing 'Enter' or the central button of the joystick will take you to the next screen to specify the IP of the NVR to be added.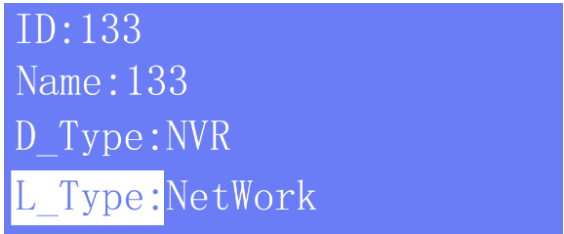 Controlling the NVR with the keyboard
Once the NVR has been added, it can be accessed using the ID key on the keyboard. After entering the device ID, press 'Enter'.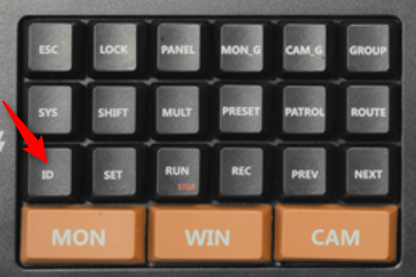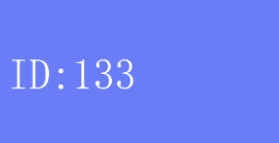 In this window you can see the device data and, by pressing 'Enter' again, you will be able to control the device.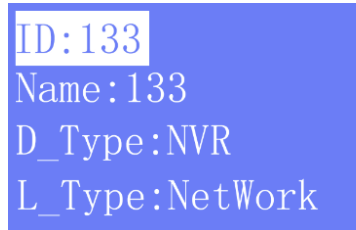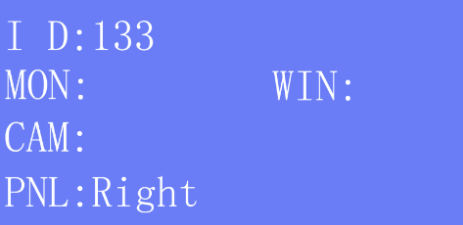 When controlling the NVR, to choose a channel to be set to full size, use Num Cam+CAM.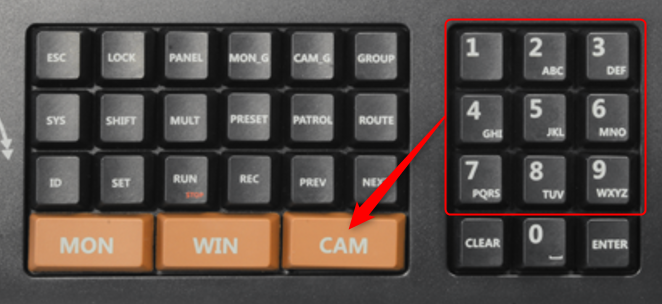 Pressing the 'Esc' key returns you to the previous quadrant.
With the Prev and Next keys you can switch between the cameras in the quadrant you have set. Example:
If the quadrant is 1 camera it will switch to 2, 3, etc. always with the quadrant of 1.
If the quadrant is 4 and cameras 1, 2, 3 and 4 are being displayed, pressing Next will switch to channels 5, 6, 7 and 8.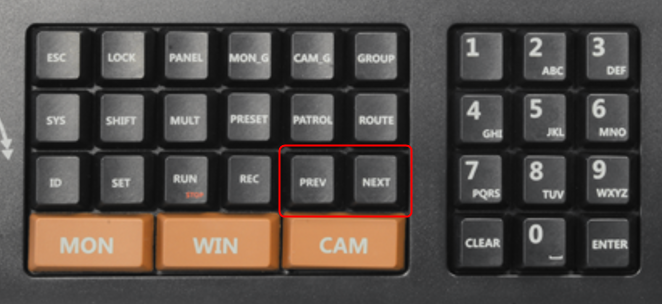 The Mult key can be used to switch between quadrants, and pressing the number first and then 'Mult' sets the type of quadrant you want to display on the monitor.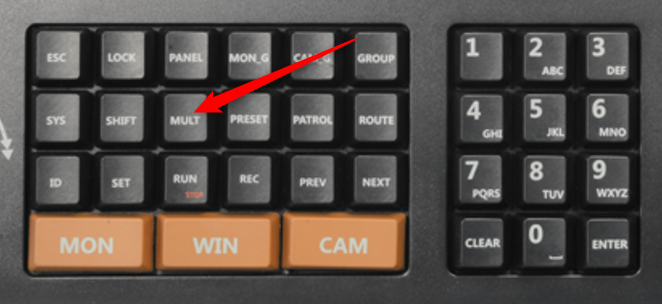 Controlling a PTZ camera
When you are controlling an NVR, if it has a PTZ camera added to it, you can control it with the keyboard:
Select the channel where the PTZ camera is located, using Num Cam+CAM and it will be displayed in full size on the monitor.
Press the "Light PTZ" key this is the one that allows the PTZ control of the selected channel.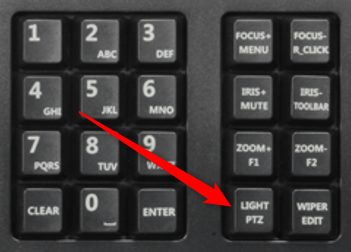 The motorized dome can now be controlled.
Preset configuration: to save a preset in the camera, press 'SET'. When you do this the next section will change to SET.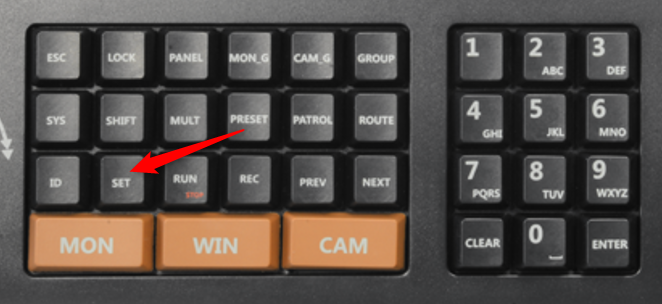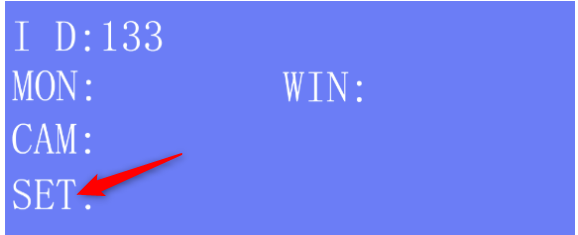 Once the camera is at the desired position, press Preset ID+PRESET to save that position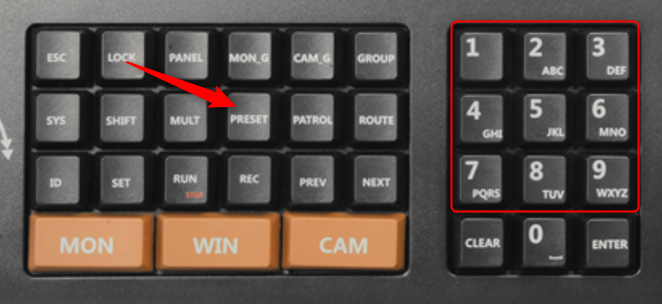 To exit SET mode, press 'ESC'.
Options:
Call a preset: Preset ID+PRESET.
Call a Tour (the dome goes from one preset to another): Tour ID+PATROL. The Tour must be configured in the recorder by web, monitor and mouse or PC software.
Call a Route (the dome copies the movements set for it): ID Route+ROUTE. Must be configured in the web recorder, monitor and mouse or PC software.