EZ-CS-X5S-4W NVR with firmware V.3.3.16 build 190926
EZ-C3WN camera
* For the example we use the password chosen as administrator 1111aaaa on the recorder as well as on the camera.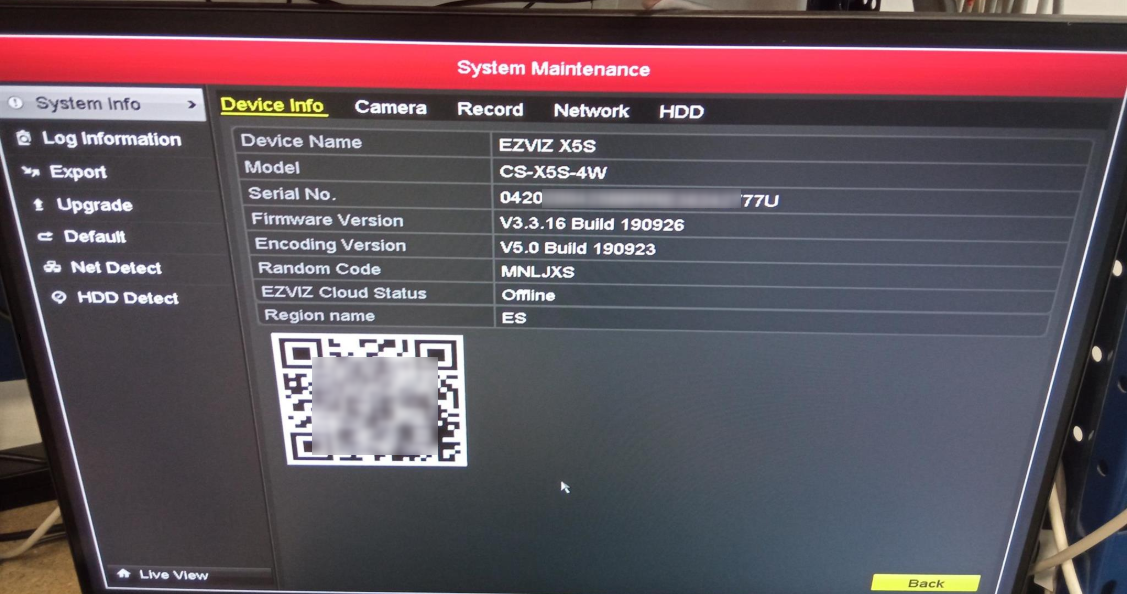 - No internet is required for the connection.
- Power the recorder and the camera, without connecting to the Ethernet network
- When the LED on the camera starts flashing blue, search for the camera via the recorder's SADP.
- The camera will appear in the recorder in an inactive state.
- When adding it, it will be activated, assigning it an IP.
- The camera's password must be changed to the system administrator's password. In this example 1111aaaa