To get started with this device you will need to connect the equipment to the network and, via a PC, activate it, it cannot be activated locally.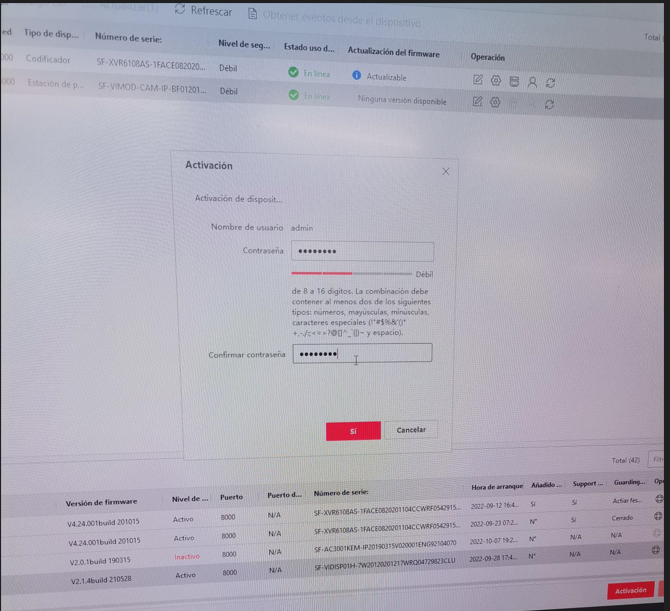 The next operation will be to enter the installer menu, pressing * + 0 + # + installer code, by default 123456. Also note that to move through the menu, use the 2 key to go up and the 8 key to go down, * to exit and # to enter the submenus.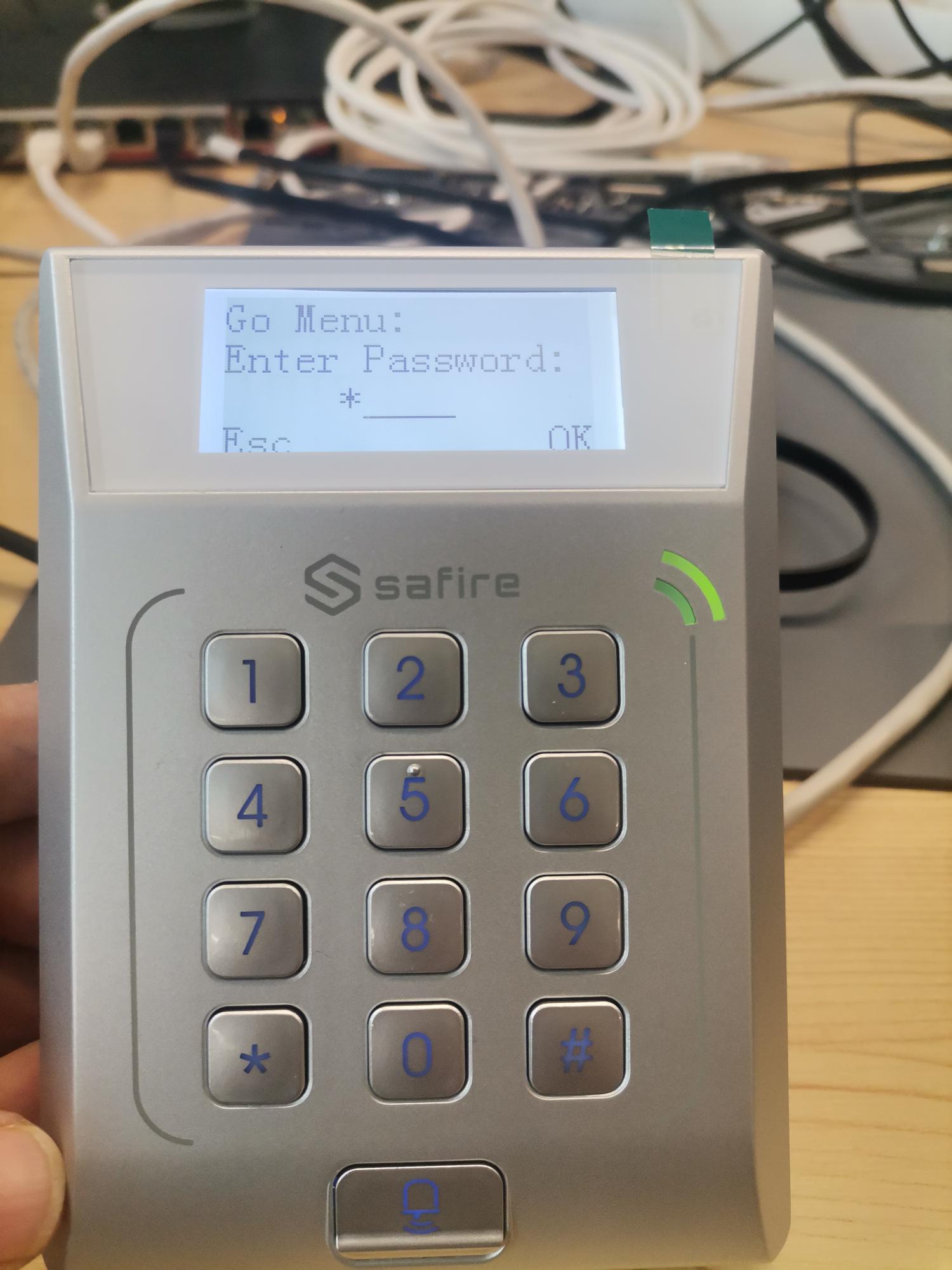 Once inside the installer menu, go to the users option and choose add users.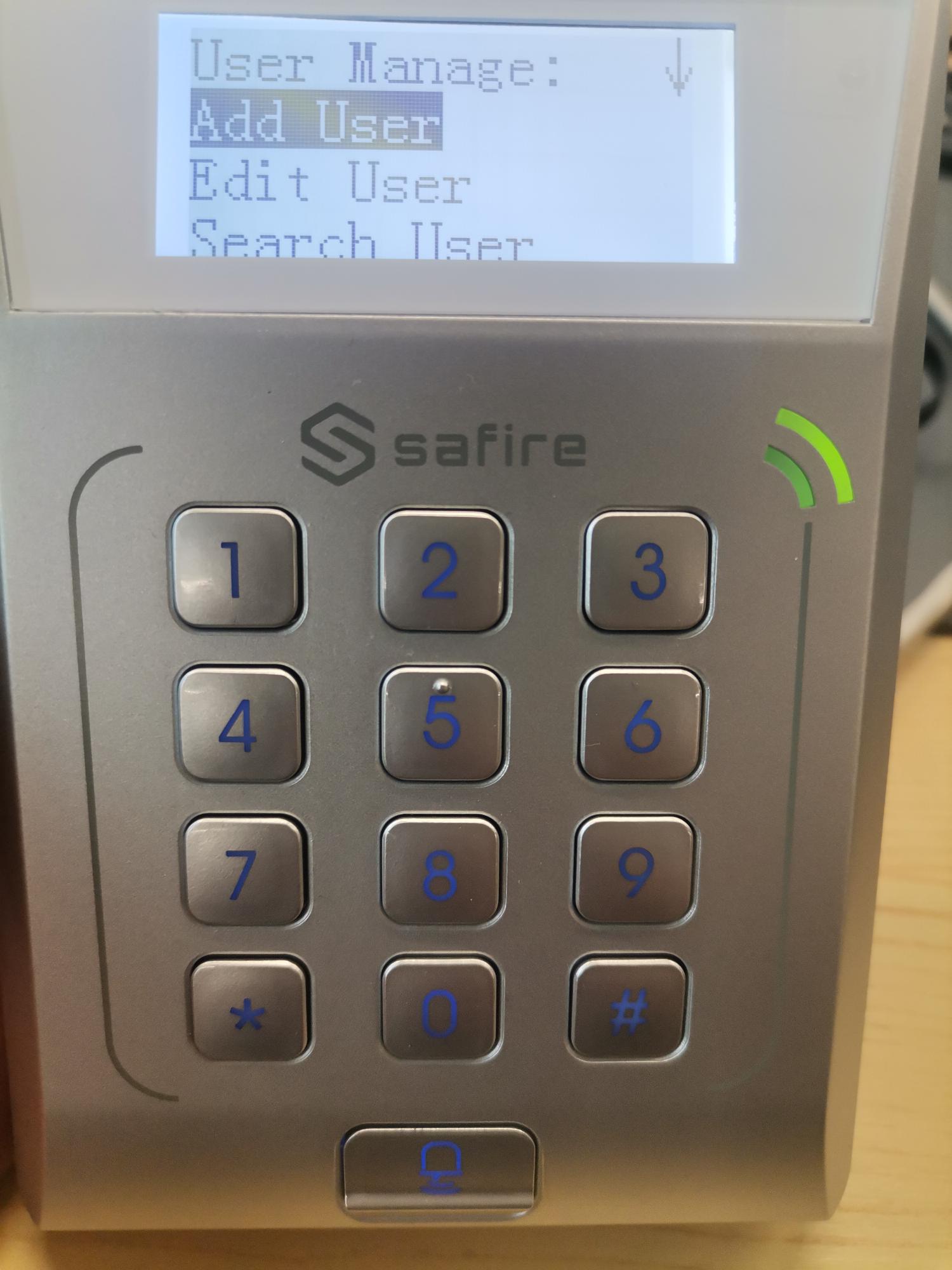 Once inside this menu, a swipe or add card message will appear, (locally, the equipment understands the card number as the user ID and password, although later it will ask for a password again).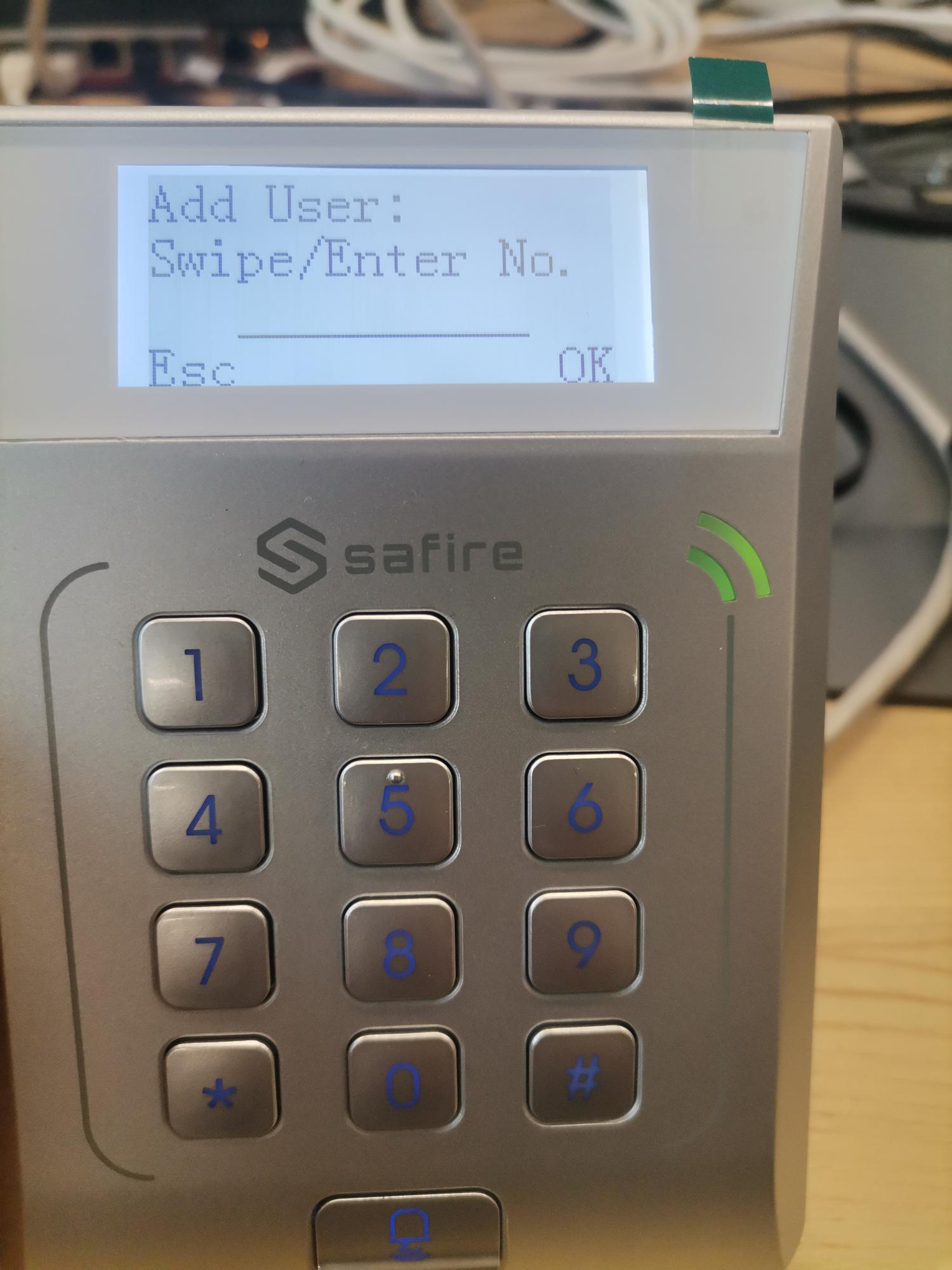 Después de este proceso se debe pulsar ok y se mostrará la plantilla de acceso, dejar por defecto y pulsar ok.
The next process that is requested is the password, which must be passed by pressing ok, since, as indicated above, the card number will be taken as the password locally.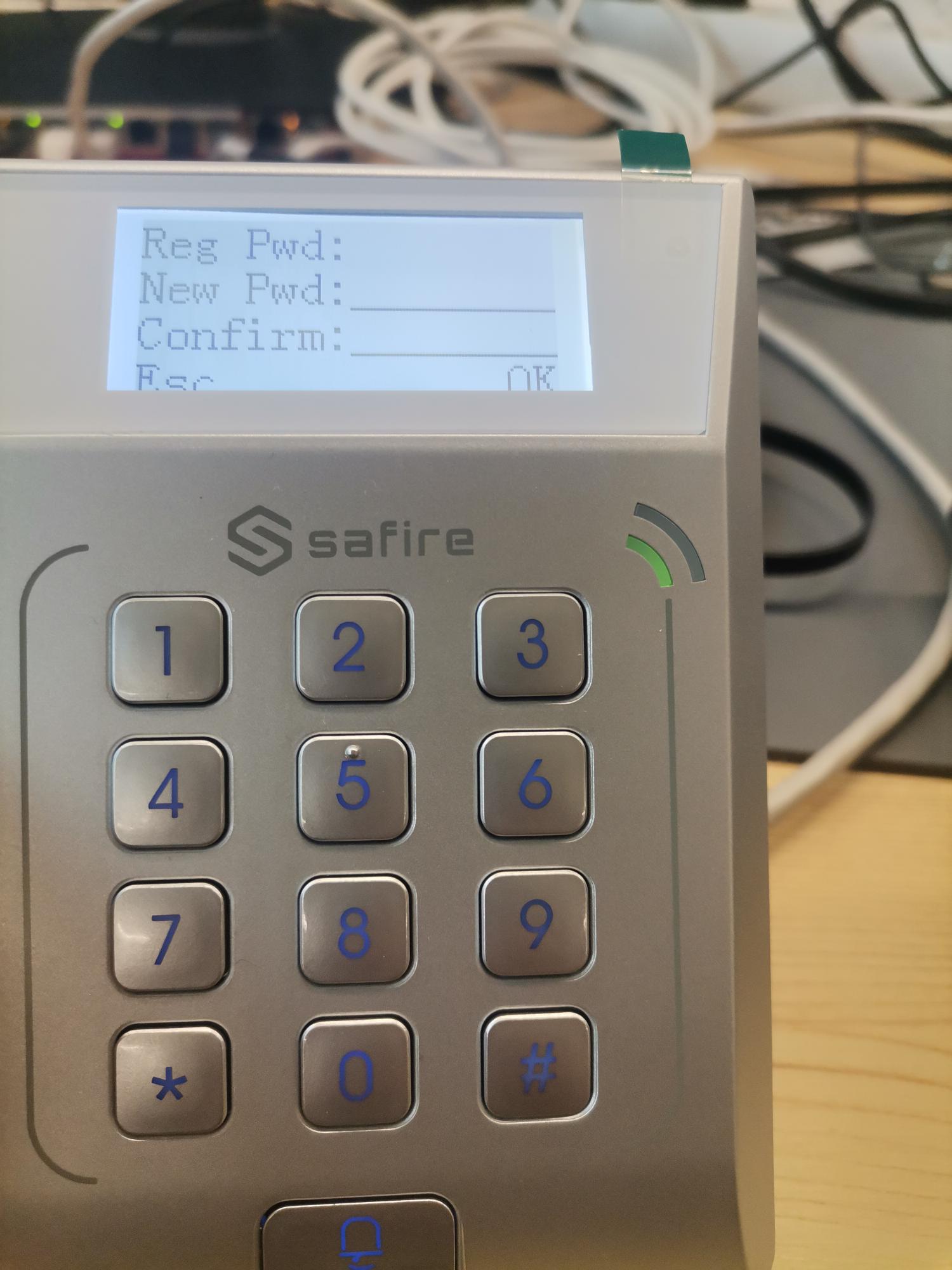 Once this process has been completed, press * to exit the menu and the users and cards will be added. You can swipe card or enter the user/card number + * to open the door.