Safire Wi-Fi cameras have a recovery option for those cases in which the user has forgotten his Safire Connect account. In this guide we explain how to do it:
With the camera powered on, press the reset button for at least 3 seconds. You will hear an audible signal and a red LED will start flashing.
Wait 1 minute. You will hear an audible signal again and the LED will turn blue and start flashing rapidly.
Connect your smartphone to the Wi-Fi network you want to connect your camera to.
Install the Safire Connect app on your smartphone. The app is available for both Android and iOS. You will need to open the app and register.
Click on the "More" option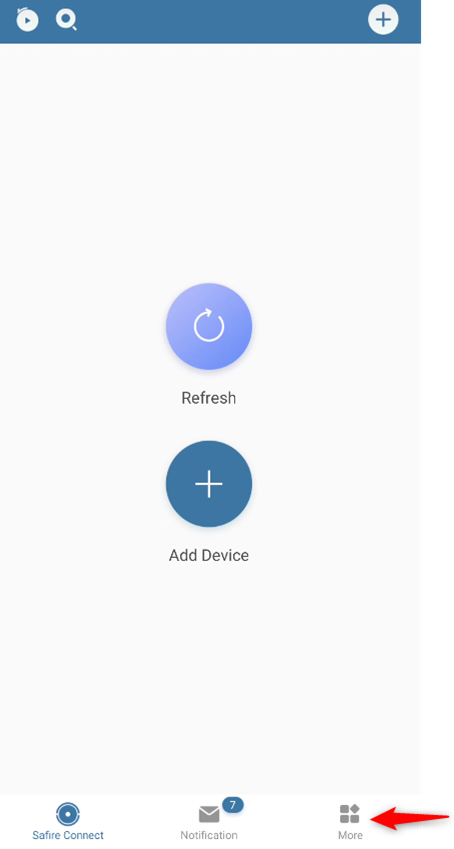 6. Then go to "Configure the network". Here you can connect the camera to your Wi-Fi network.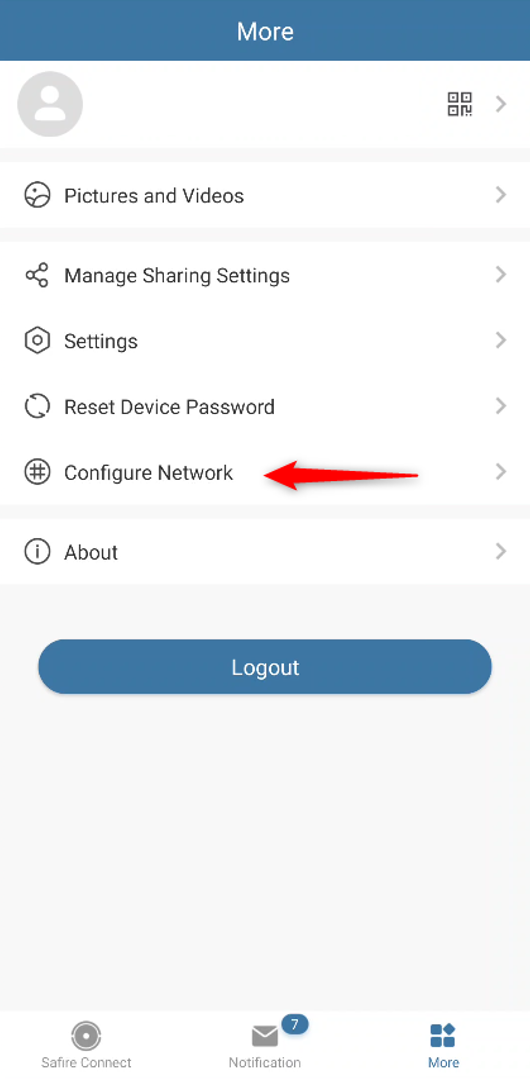 7. Scan the serial number of the device or enter it manually. To enter it manually, click on the button shown below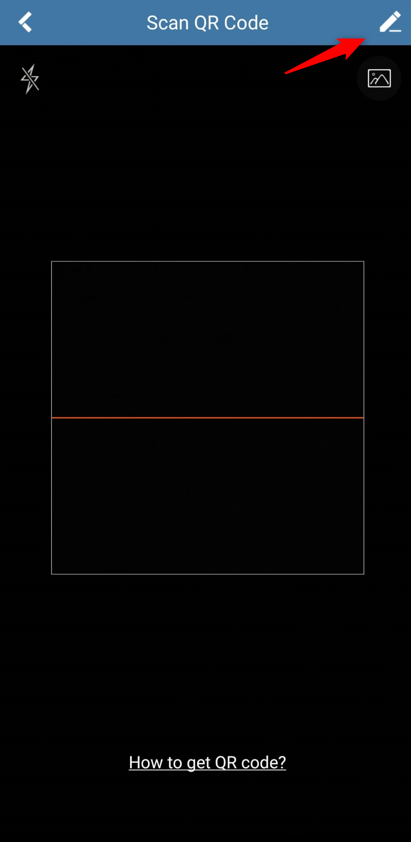 8. Click on continue, select the "Device is booted" option and click continue again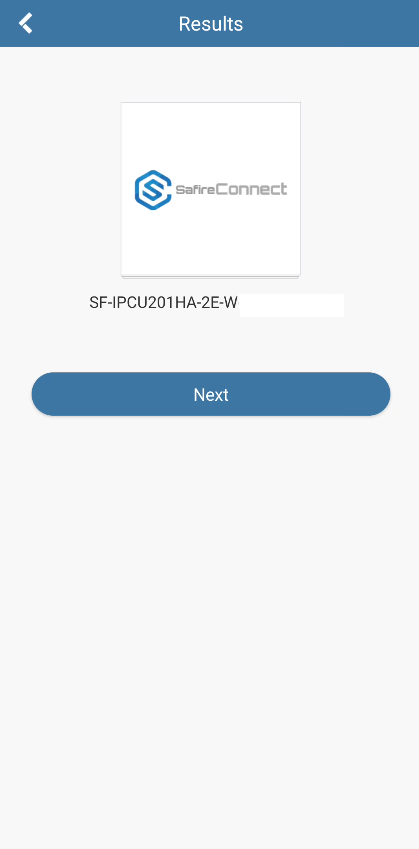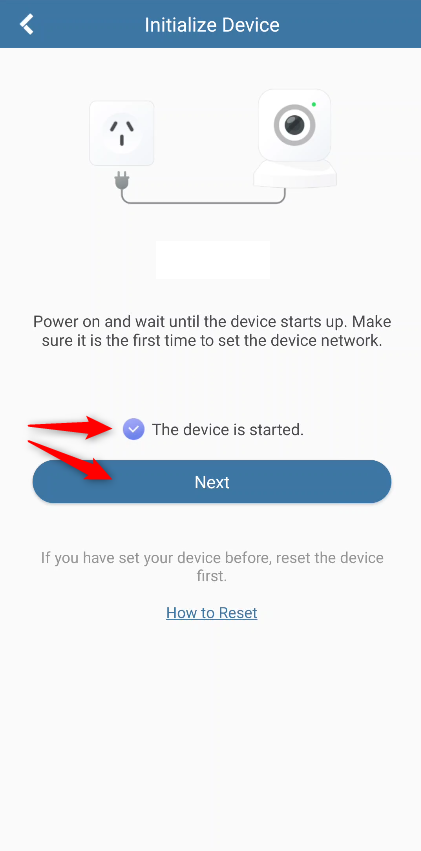 9. Next, select your Wi-Fi network and enter the password for it. Click on "Continue" and then on "Connect to network"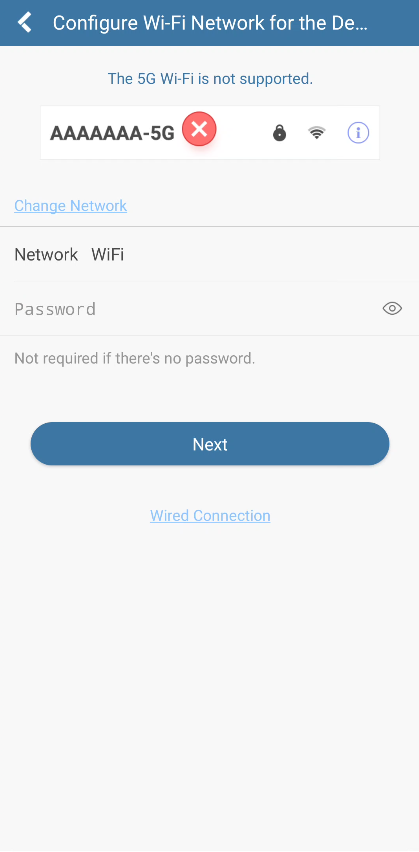 IMPORTANT: Some devices are only compatible with 2.4G networks. In these cases, and if your 2.4G and 5G Wi-Fi share the same SSID, you will need to disable the 5G network on your network for the duration of the setup process
10. Insert the Verification Code of the device. This is a 6-digit code that appears on the device label.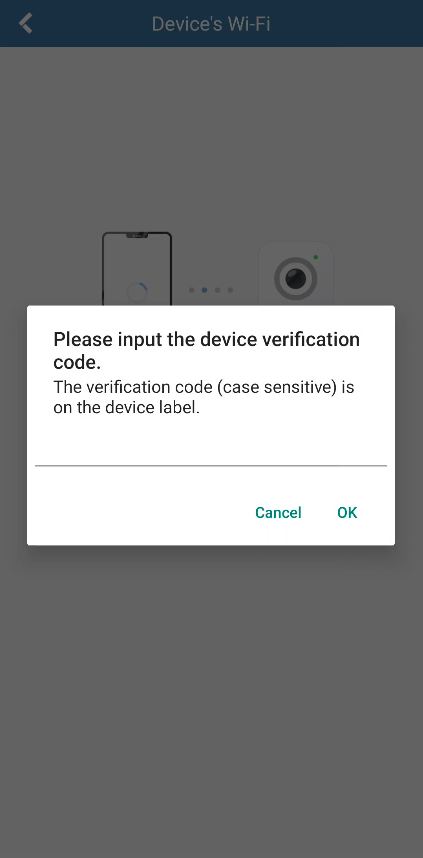 11. A message will appear in which the smartphone will ask for permission to connect to the hotspot generated by the Wi-Fi camera. Click on connect.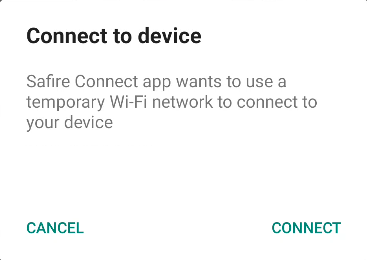 12. You will see an image confirming that the connection was successful. Create a password for your device and tap activate. Read and accept the terms and conditions of the service. Afterward, you can modify the default Verification Code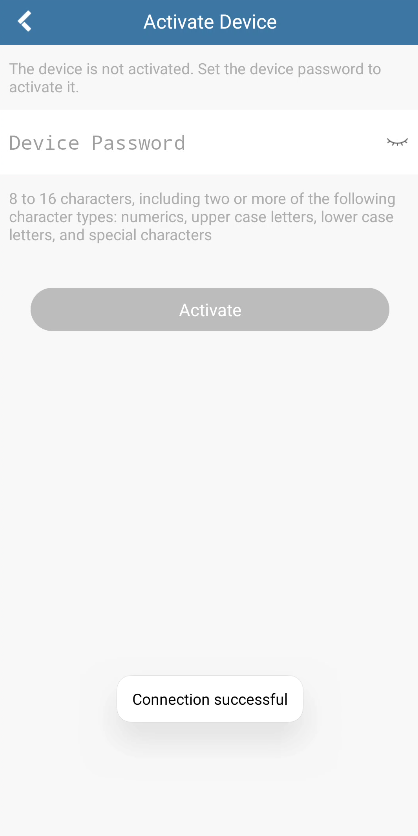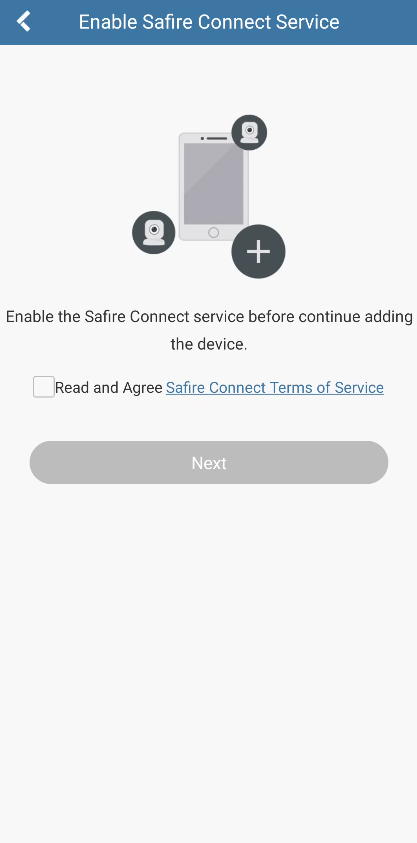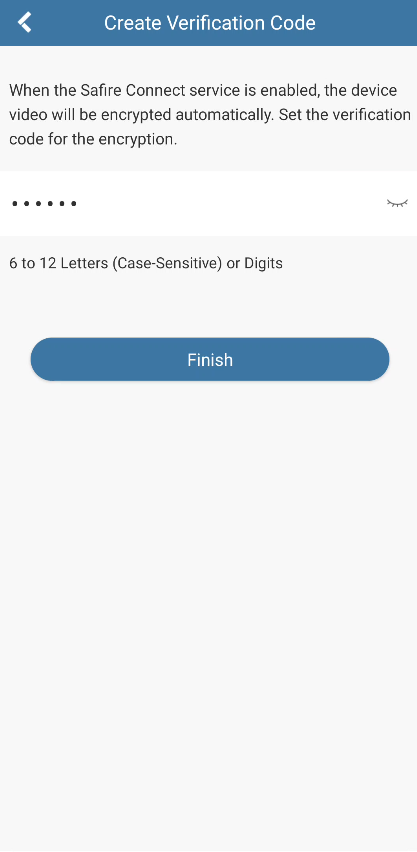 13. At this point, the camera is now connected to the Wi-Fi network. Now you need to link it to your Safire Connect account. To do this, go to Safire Connect and click on the option to add a new device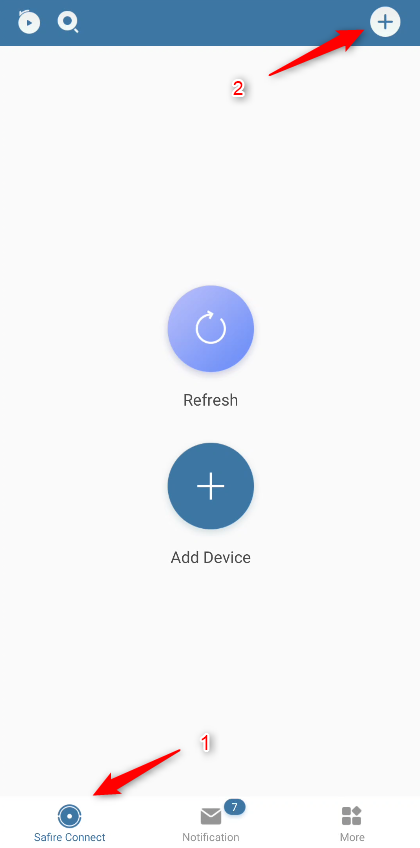 14. You will need to enter the SN in the same way as explained above. If the device is linked to another account (for example, the account it was linked to before starting the recovery process), you will see the screen shown below. If you do not remember the password for that account, you should click on unlink device.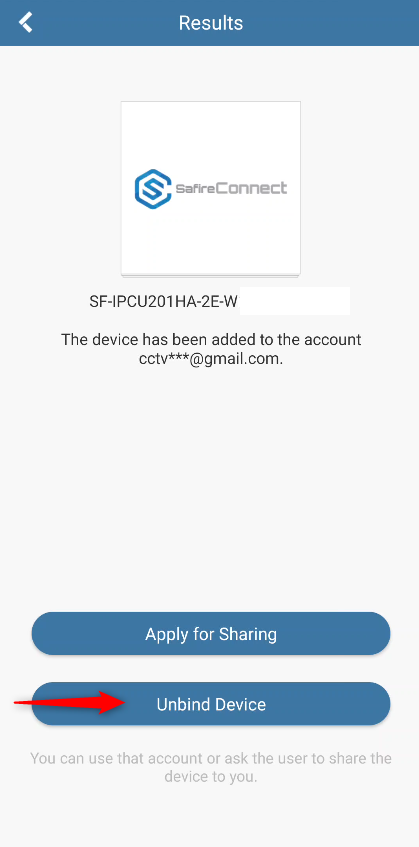 After entering the password and the captcha generated, you will be able to unlink it. Finally, you must return to the previous step to link the device.