This device allows to "join and display" 4 HDMI signals on a single HDMI screen. For example, we can join and display on a monitor the signal from 4 recorders.
It is useful when we want to project on a single monitor several cameras from several recorders. The selection of the cameras will be done previously in the recorders themselves. This device only recovers the signal from the HDMI outputs.
In this example, we visualize the images from 2 recorders (Uniview and Safire).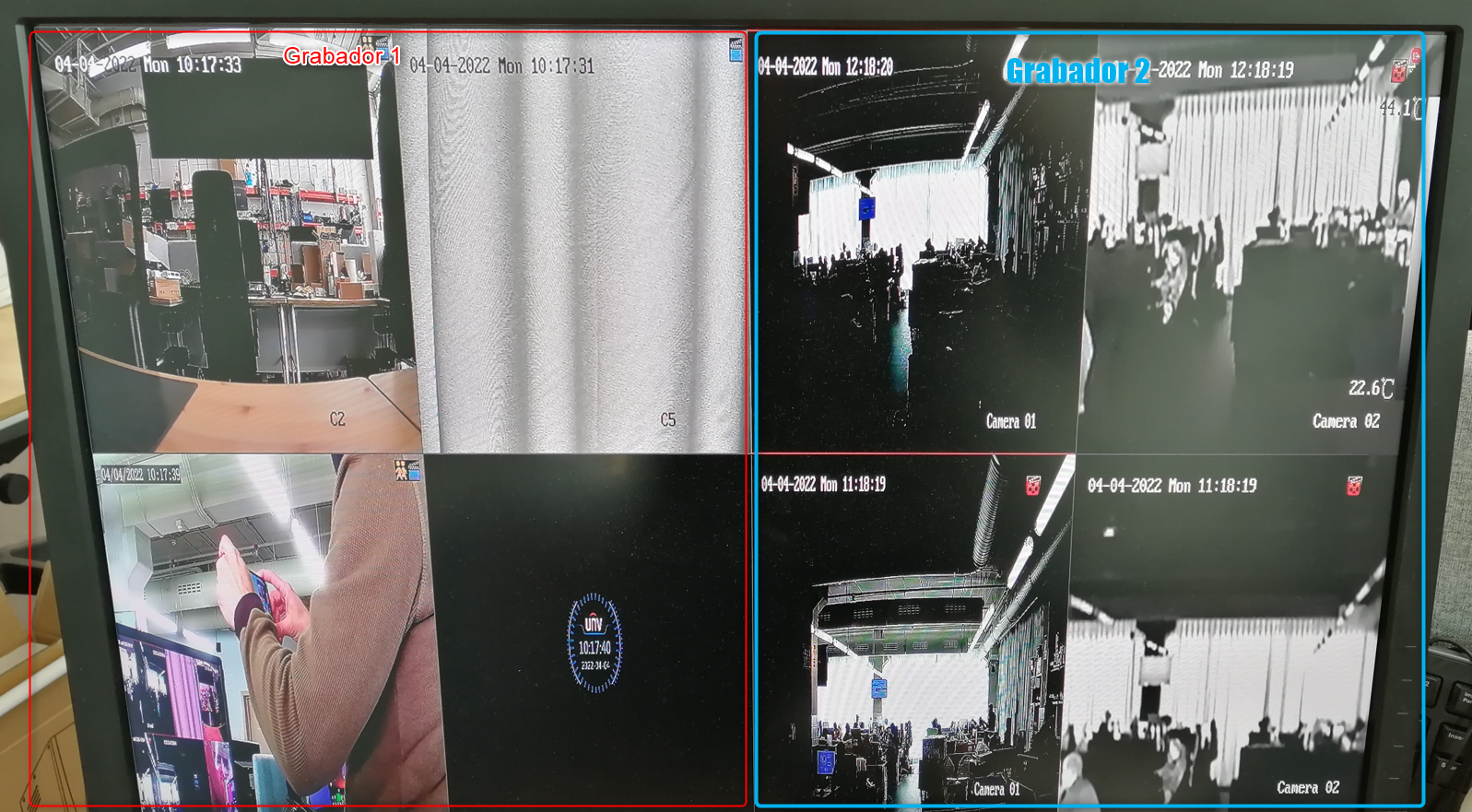 We have several options (modes) of visualization:
- One single input at a time (Full Screen)
- 2 inputs at the same time (Dual)
- 4 inputs at the same time (Quad)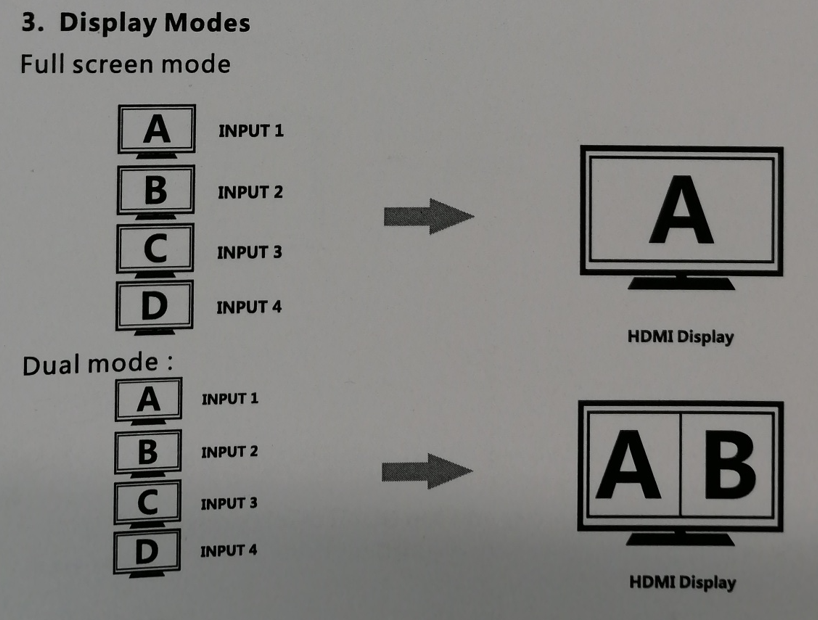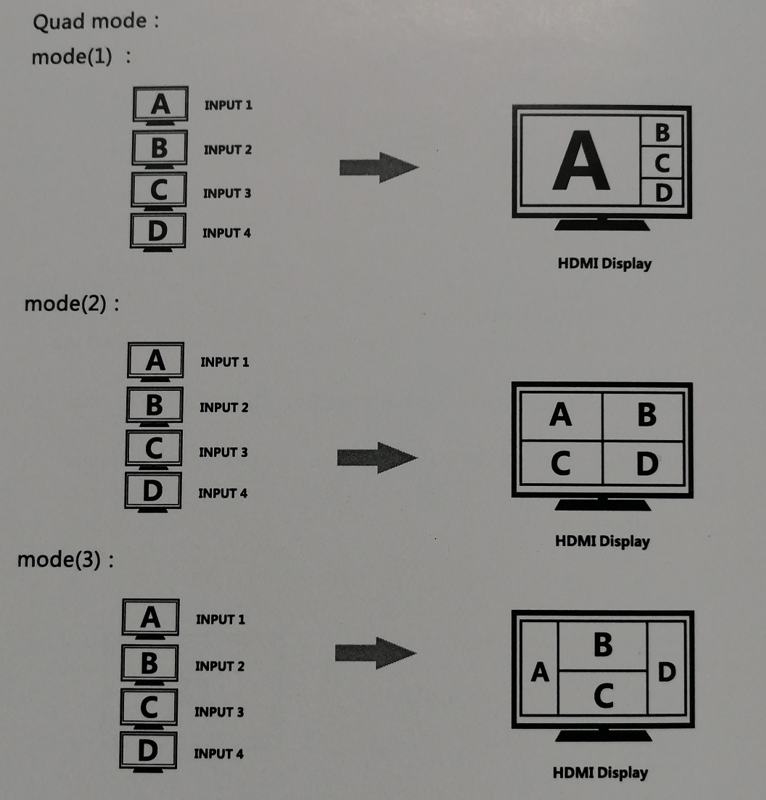 We can change the display mode from the device itself or from the remote control: