In order to configure the POS function in the Uniview recorders (function only available in the -B series recorders or higher), the recorder configuration menu must be accessed, either through the web configuration or through the configuration of the physical recorder itself.
In this FAQ we will proceed to the configuration through the web browser.
First of all, access the System-> POS section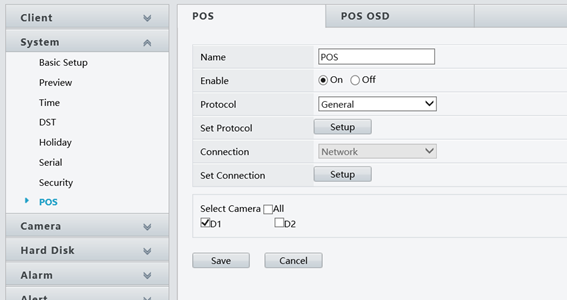 In the Set Connection section, the required parameters must be configured as follows: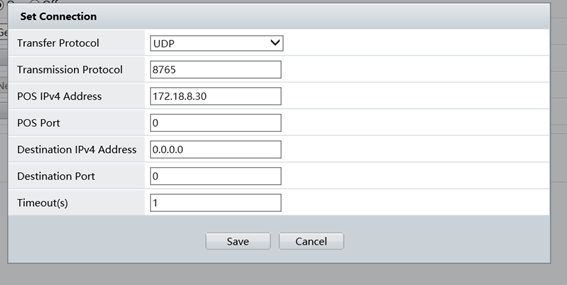 Transfer Protocol: UDP
Transmission Protocol: 8765
POS IPv4 Address: The IP address of the device sending the information must be indicated
The rest of the parameters can be left configured by default.
To perform the corresponding function test, it is recommended to use the free software USR-TCP232-Test.
The software will be configured with the following parameters:
Protocol: UDP
Local Host IP: IP address of the PC.
Local Host Port: 8765
Press Connect
Remote IP: IP address of the recorder.
Port: 8765
The information can be sent by means of a text document previously loaded in the computer or directly through the text box of the software itself.