In many occasions you only want to configure the recording of a recorder to a specific event. Motion detection, sound above a threshold, etc.
Uniview recorders allow you to configure the recording so that you can select which specific type of event triggers the recording.
In Camera -> Schedule -> Recording Schedule you can edit which events and when they trigger a recording.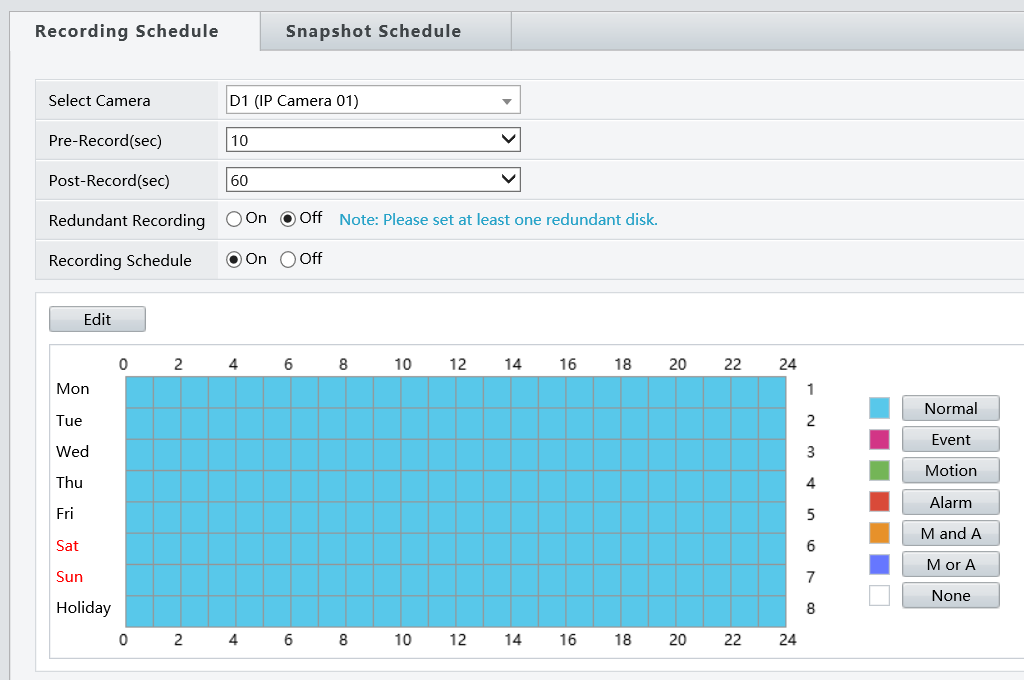 Pressing Edit will open the following configuration menu. Here you can select whether you want a continuous recording or which type of event or alarm triggers the recording and at what time.