To add users by Crosschex app to a M3PRO device you must follow the following steps:
1-Download the Crosschex app and install it on the mobile device, we have to take into account that the Bluetooth of the mobile must be active.
2- Click on the application to open it and choose the device to be added.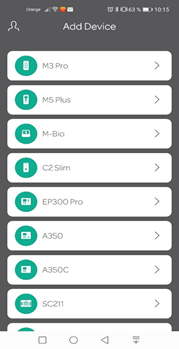 3- Choose the device and click on start to start the search. You must have the Bluetooth of the mobile switched on so that it can be detected.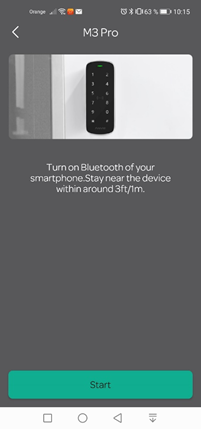 4- Once this operation is done, the MAC of the device you want to connect to will appear, you must select it and immediately enter the factory master code, 12345.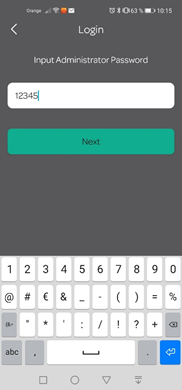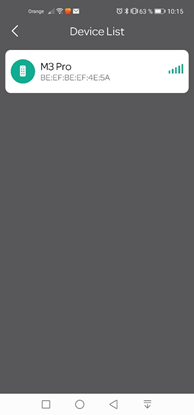 6- Choose the user option and add users and follow the steps.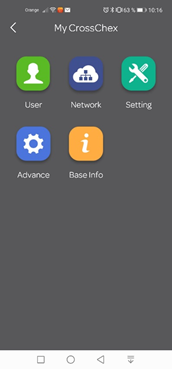 7- Finally, complete all the data, add the card and the code and choose the access group.