To connect a fog generator to Ajax you will need 2 AJ-RELAYs, one for preheating and one for firing.
COM+ARM= PREHEAT COM+FOG= FIRING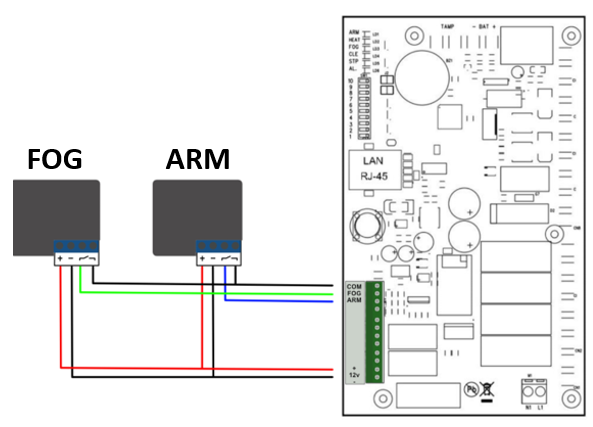 It will be necessary to configure 2 scenarios.
1st Scenario
For the PREHEATING scenario the Relay must be in "Bistable" and Normally Open mode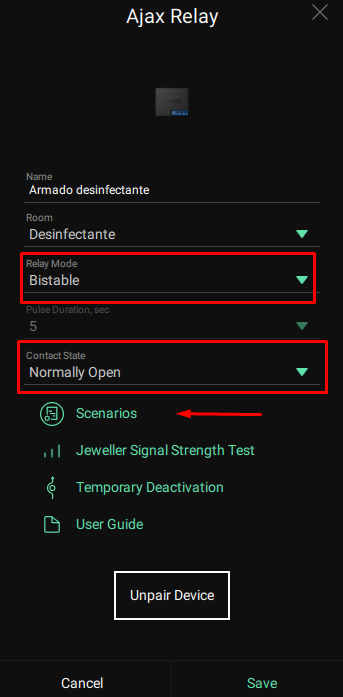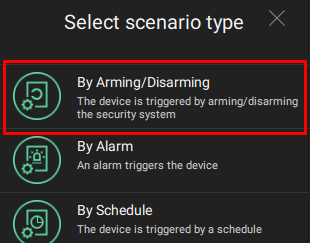 Then in the scenario, we must choose the option of activation by Arming and parameterize SWITCH ON.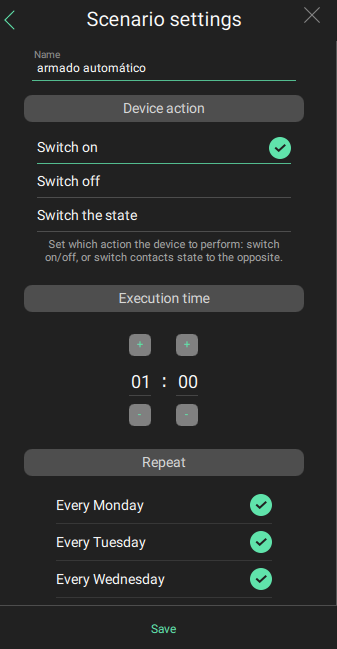 2nd Scenario
We have to configure the Relay as Bistable and Normally Open.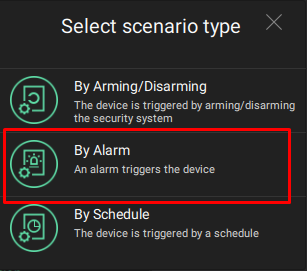 However, now we must choose the "ALARM" option, this way, this Relay will be activated by alarm.