In cameras with SD memory card and in video recorders that belong to the Uniview brand, we can take screenshots automatically and define a time interval between each capture. In this example we'll configure our hardware to take a picture every minute.
Within the camera's configuration, we can define a precise time interval: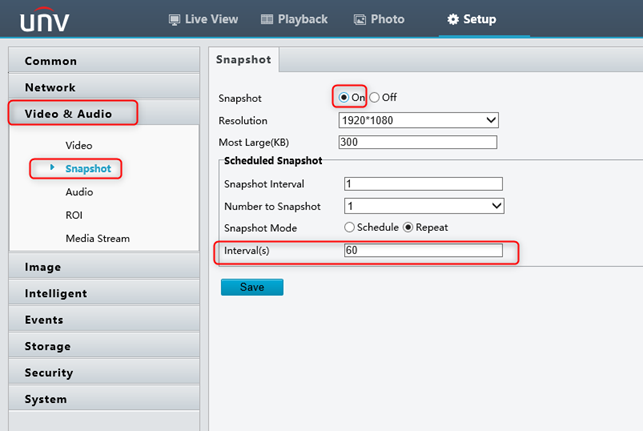 Within the recorder, we can also define a precise time interval for each channel (thus for each camera)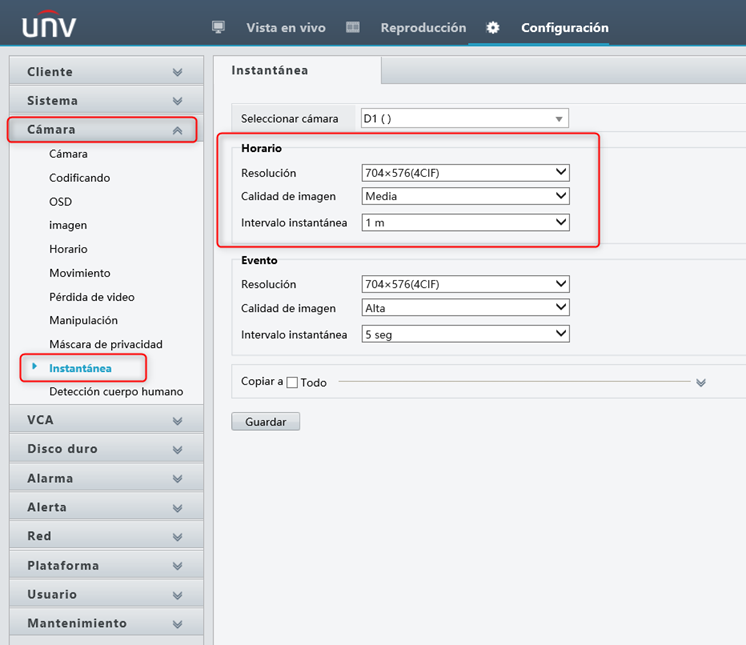 What would be the use of this function?
There are many. For example, we can record photos at intervals of 15 minutes and for a long period of time; that way, after that period has passed, we can retrieve the images and make a video clip with all those photos to build a video-documentary about (classic example) a building site under construction.