For cameras with SD memory card and UNIVIEW recorders, you can take pictures automatically and set a time interval between each picture.
On the camera:
Snapshot interval: Time between snapshot.
Number to snapshot: Number ofsnapshots the camera will take each time.
Snapshot mode: "Schedule", set the times at which the camera will take snapshots; "Repeat", set a time interval between each group of snapshots.
Ex: Snapshot interval = 10, Number to Snapshot = 2, Repeat = 60. So every 60", 2 snapshots will be taken with an interval of 10" between each snapshot.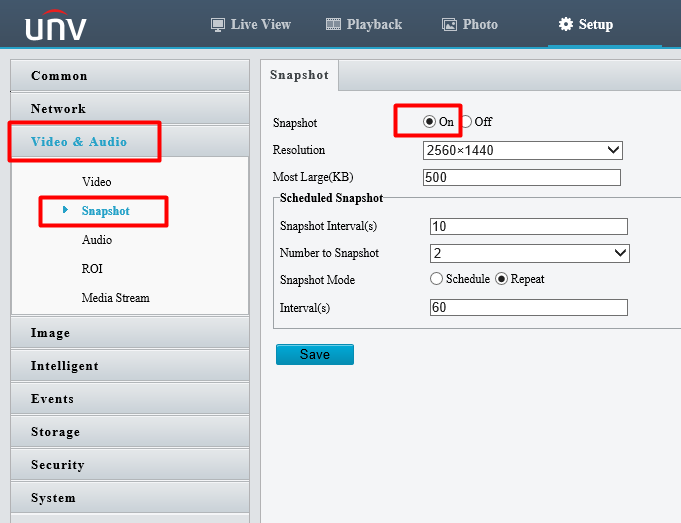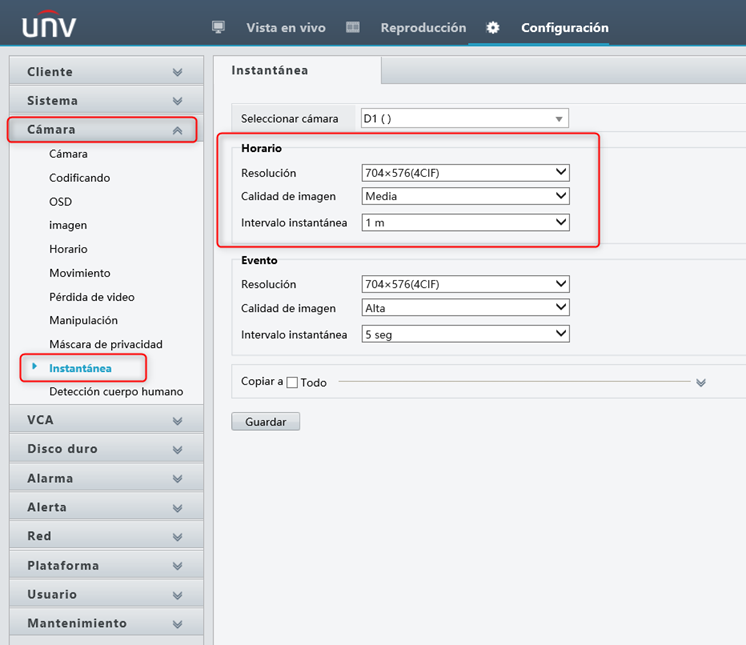 What is the utility of this function?
There are many. For example, you can record photos for 15 minutes intervals and for a long period; that way, after that period and with a video editing software, you can make a video clip with all those photos to build a video-documentary about a construction site of a building under construction.
IMPORTANT: the maximum resolution for image captures stored in NVR is 1080p. However, if the captures are stored in the microSD of an 8Mpx camera, they can be stored at this resolution.