To configure the terminal for the relay output to be activated by a schedule, it is first necessary to make some changes with the SetParamToolsoftware:
The changes to be made are as follows:
ExtAlarmType=1~LockFunOn=0~ExtBell=1UseNewBell=1isSupportAlarmExt=1ExAlarmDelay=60
(this is the alarm duration time in seconds)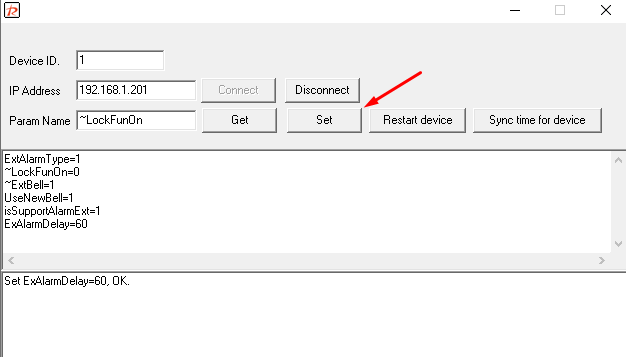 Once this is done, we would have to make the following configurations:
Customize - Siren Time - Options. Here what we are going to configure is which relay output we want to be activated when the time we will set later arrives: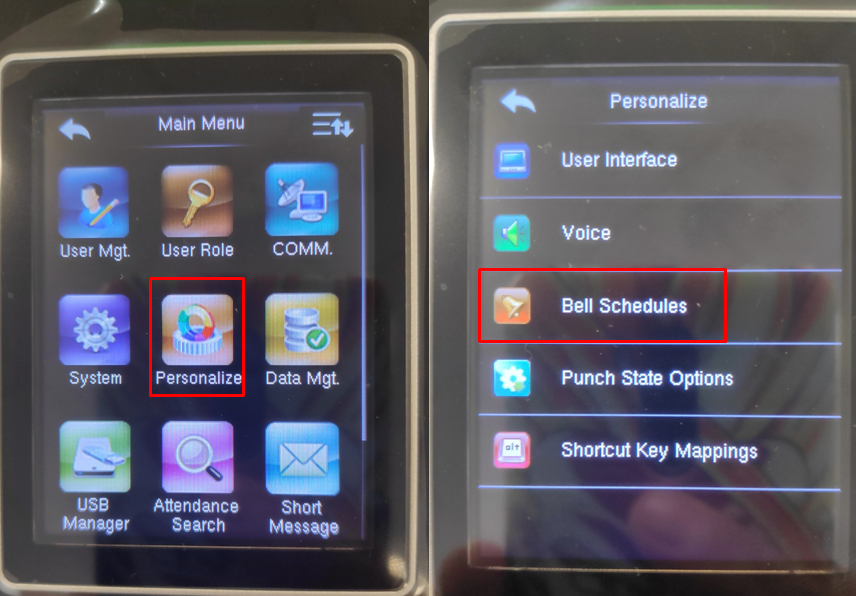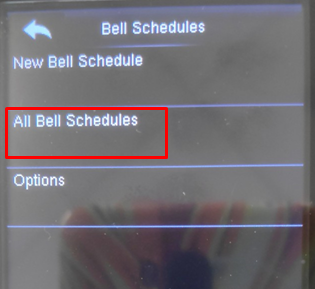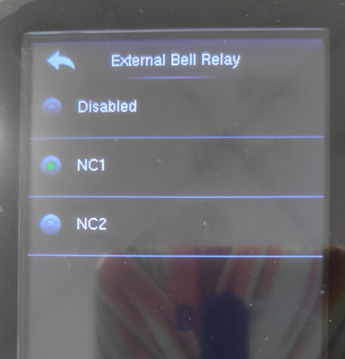 Of the two outputs we have:
- NC1: is the door terminal relay output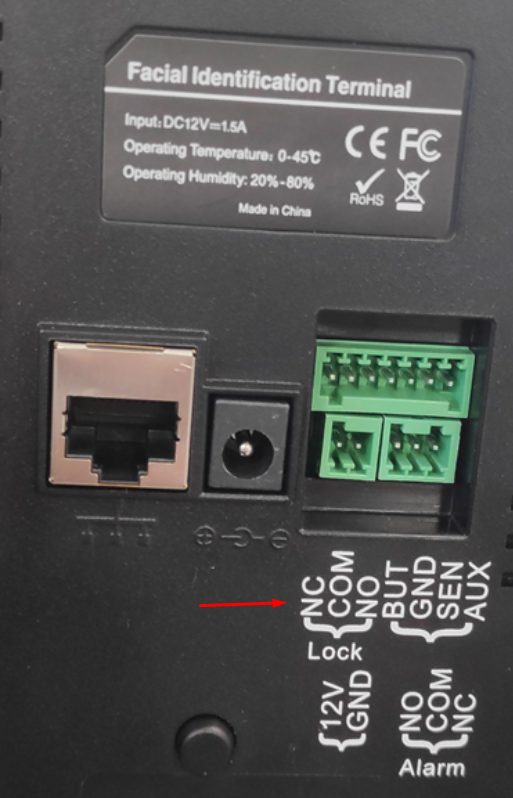 - NC2: is the alarm output of the equipment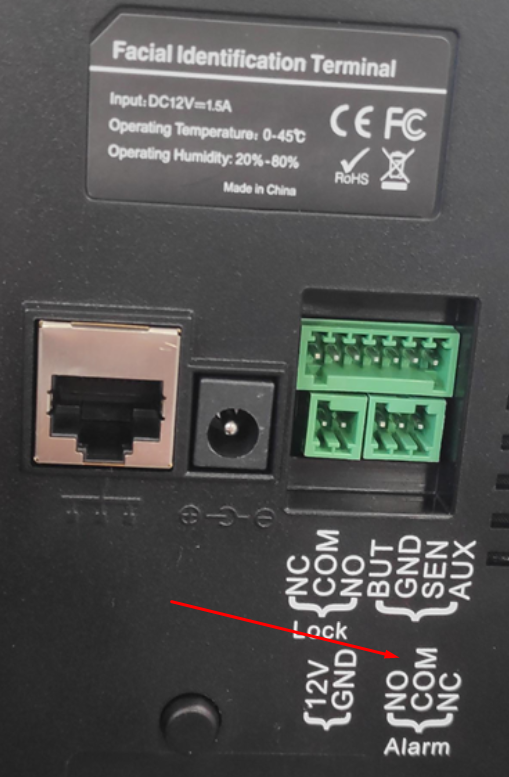 Once we have decided which of the two outputs we want to activate, we will go on to set the siren times. Go to Customize - Siren time - New siren. IMPORTANT: specify internal and external siren, or at least the external one.