To make a siren or a bell ring from an X-Security video-intercom system, we must act from the screen, as regards both the activation of the alarm output and the connection of the wiring to the siren.
In this example we have used a display with a SIP 4.0 firmware.
The first thing is to enable the alarm output from the display.
1st Step - Short press on Settings and then enter the password 123456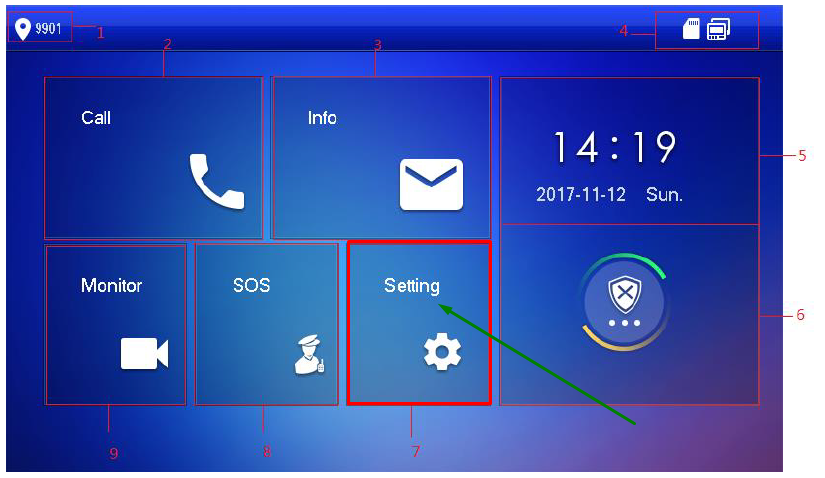 2nd Step - Access the ALARM / OUTPUT submenu and then activate the option by leaving it ON.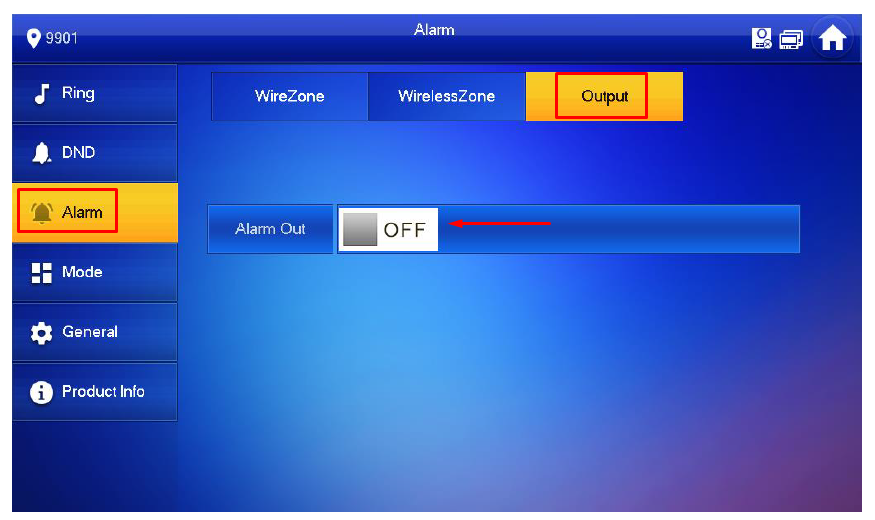 3rs Step - Wire the Alarm output from the display to the device, whether it's the connector of the Siren or that of the buzzer. Remember that the contact is a dry one.
Below there is a small example of the connectors' arrangement, which will depend on the display model; the alarm output may be located at the opposite end of the housing.