Model
Firmware
SF-AC3121MFD-IPC
https://www.visiotechsecurity.com/es/productos/control-de-accesos/safire-298/autonomos-390/sf-ac3121mfd-ipc-detail#tab=prod_3
V1.1.0 build 191010
SF-VIDISP02-7WIP
https://www.visiotechsecurity.com/es/productos/videoporteros/safire-287/monitores-288/sf-vidisp02-7wip-detail#tab=prod_3
V2.1.2 build 191014
SF-VIDISP01-7WIP
https://www.visiotechsecurity.com/es/productos/videoporteros/safire-287/monitores-288/sf-vidisp01-7wip-detail#tab=prod_3
V2.1.2 build 191014
Safire Control Center
https://athena-visiotech.s3-eu-west-1.amazonaws.com/Df8UsW4BBo94d94at602/Safire_Control_Center_V3.1.1.56_MULTI.zip
V3.1.1.56
New functions after updating the firmware:
1. SF-AC3121MFD-IPC can support first and second generation monitors with this firmware version.
2. By adding the indoor station to the app, pressing the call button on the SF-AC3121MFD-IPC, both the indoor station and the app will receive the call.
3. It is possible to add the SF-AC3121MFD-IPC directly without an indoor station in the app.
4. SF-AC3121MFD-IPC can support up to 6 extensions in an indoor station.
This version does NOT allow you to call from the monitor to the outdoor unit.
How to upgrade?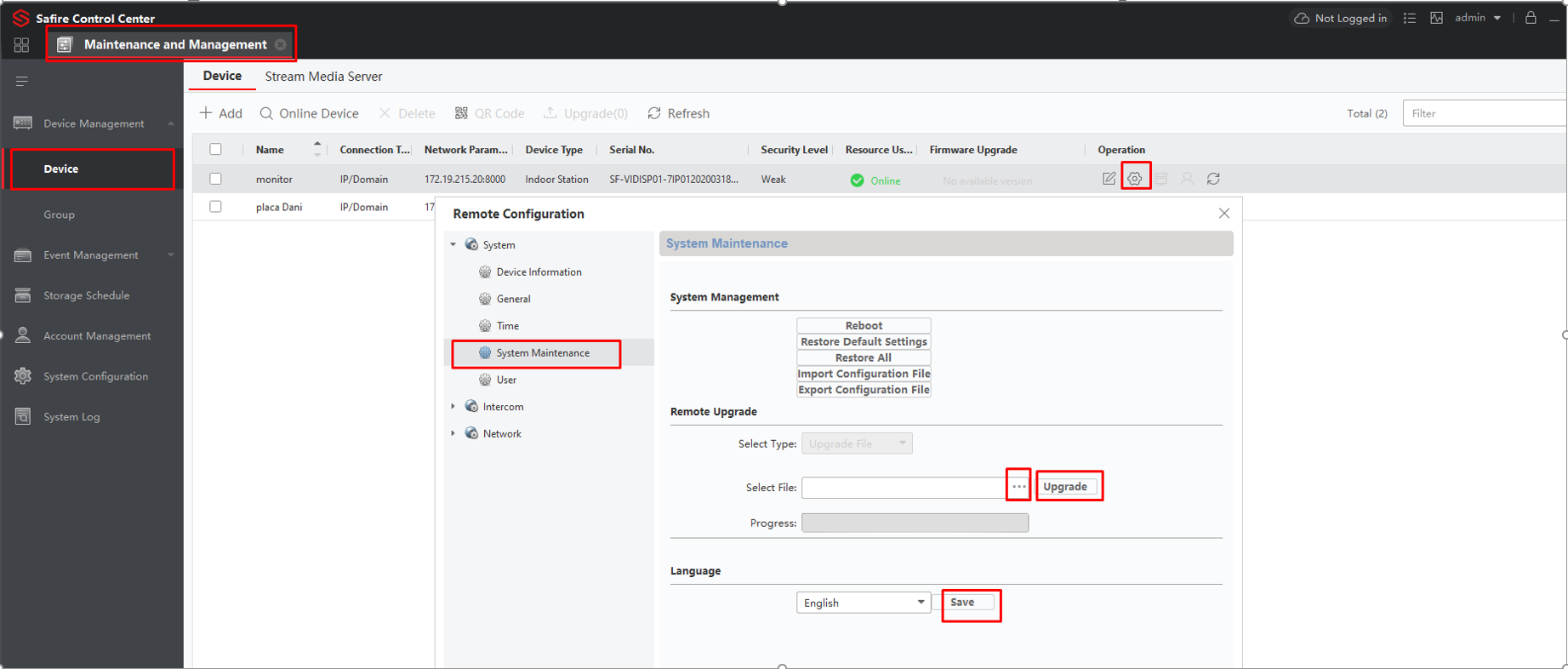 After updating the firmware of the access control and the monitor, reset the devices, returning them to the factory settings.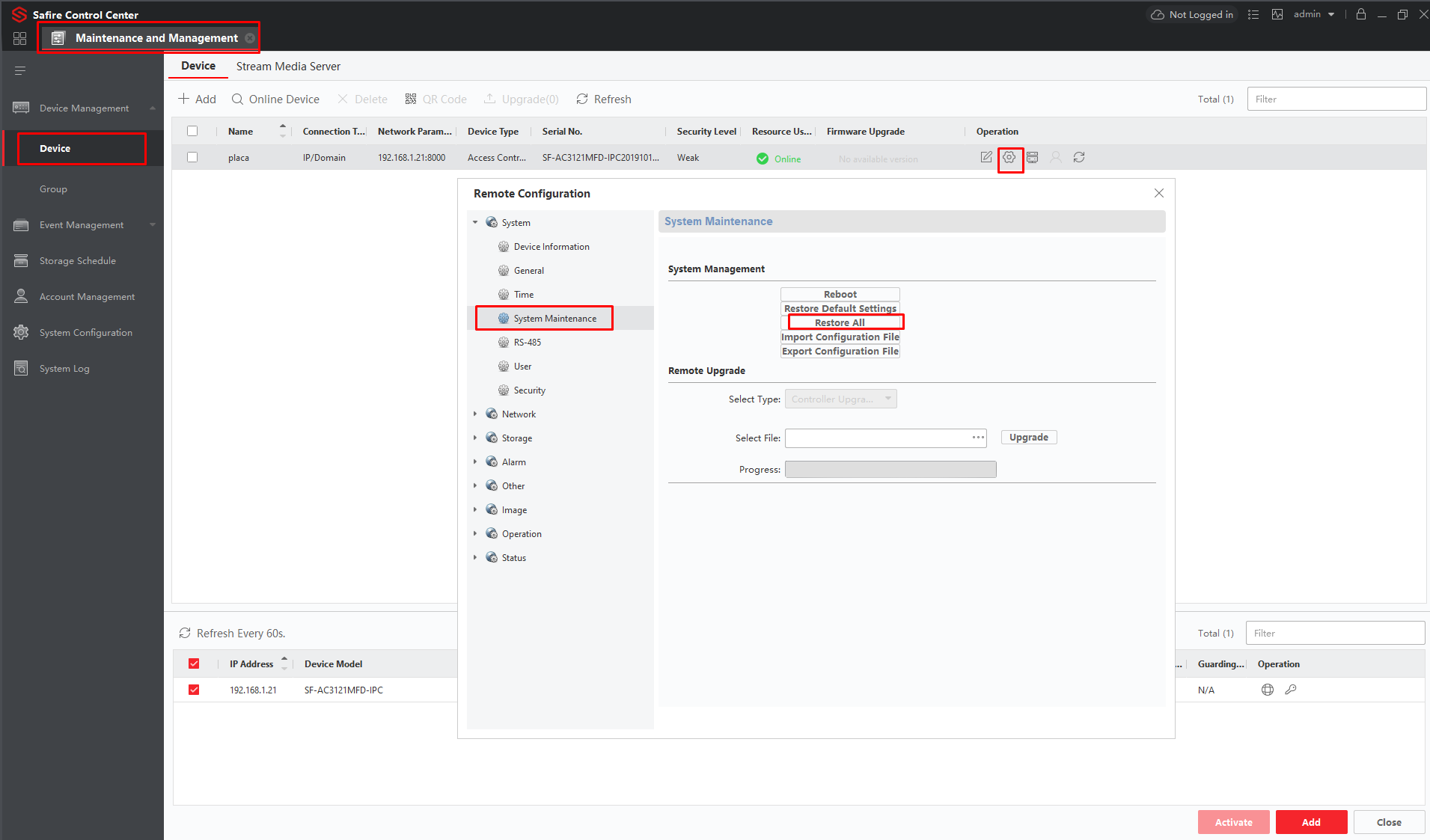 After the reboot the devices have to be activated again with the SADP program and the IP addresses have to be changed. Then the name of the access control must also be changed to 10010110001.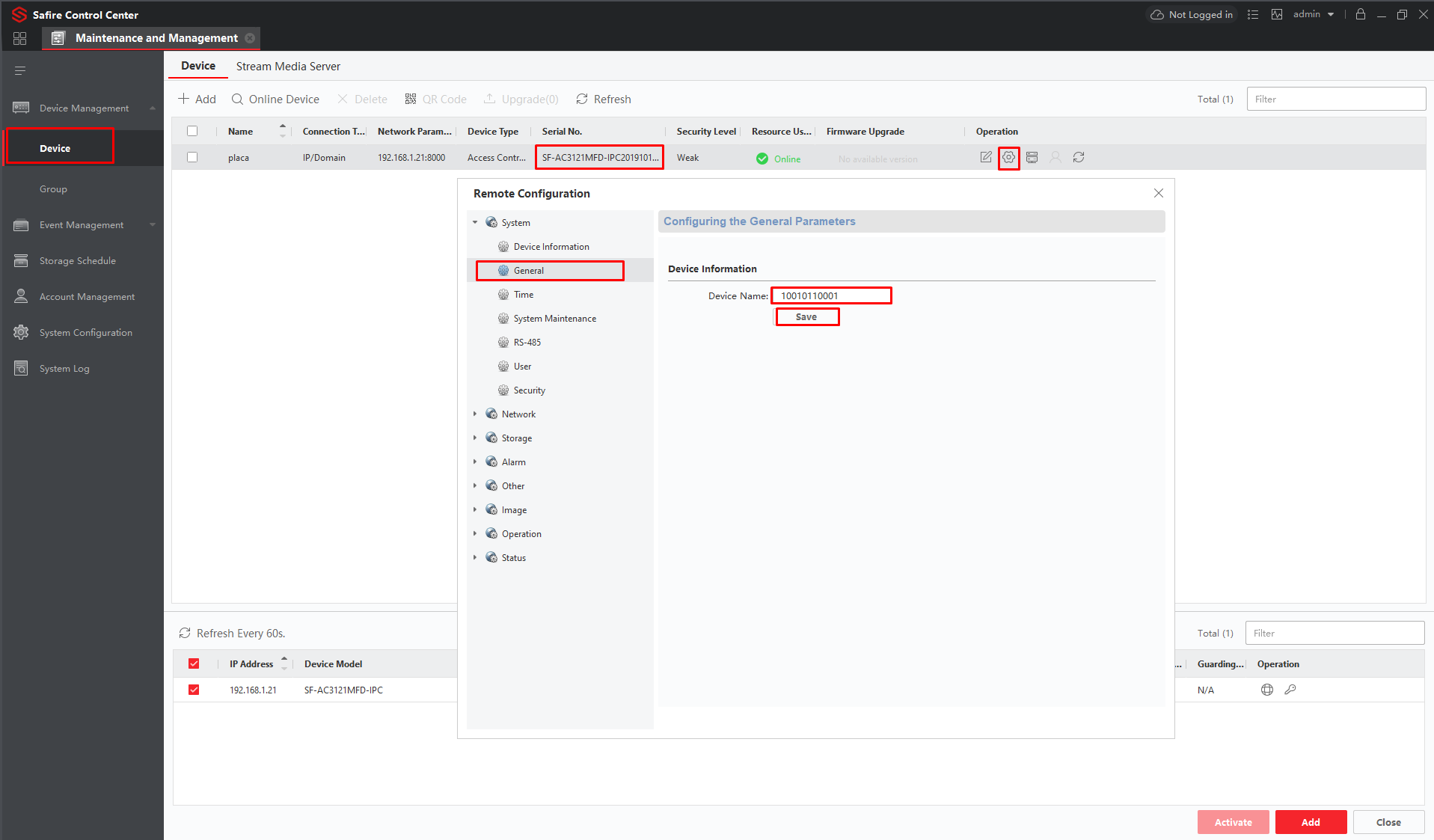 The monitor should also be renamed to 10010110001.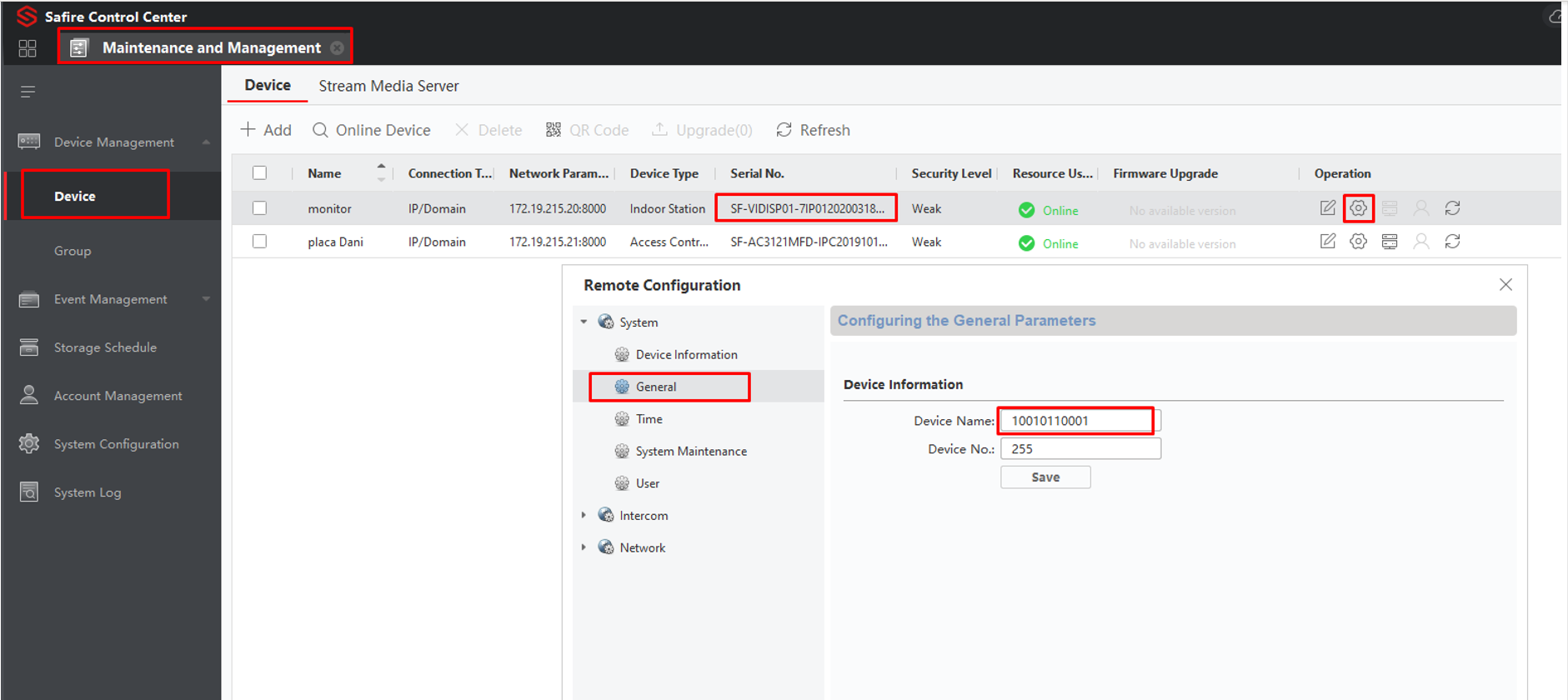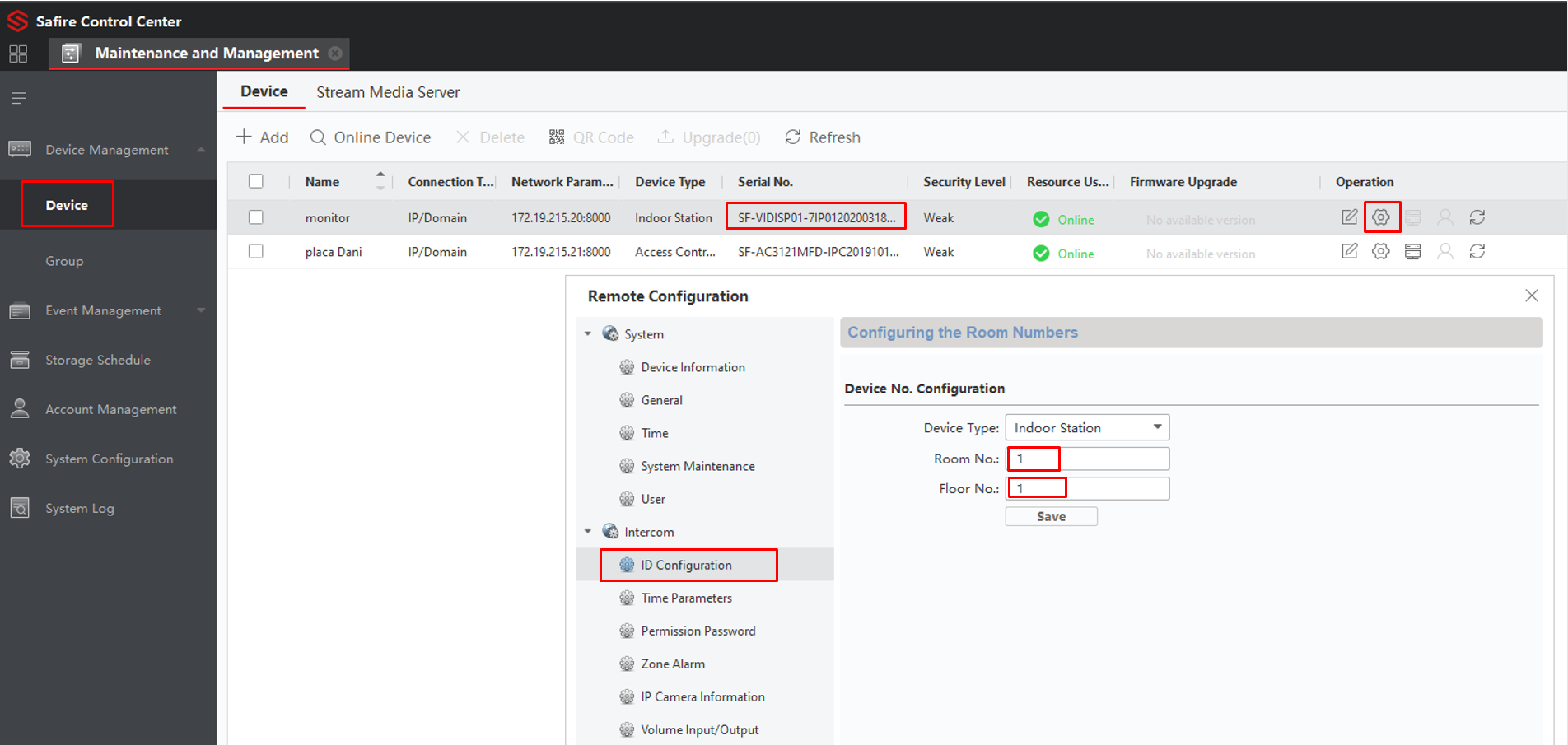 Outer plate configuration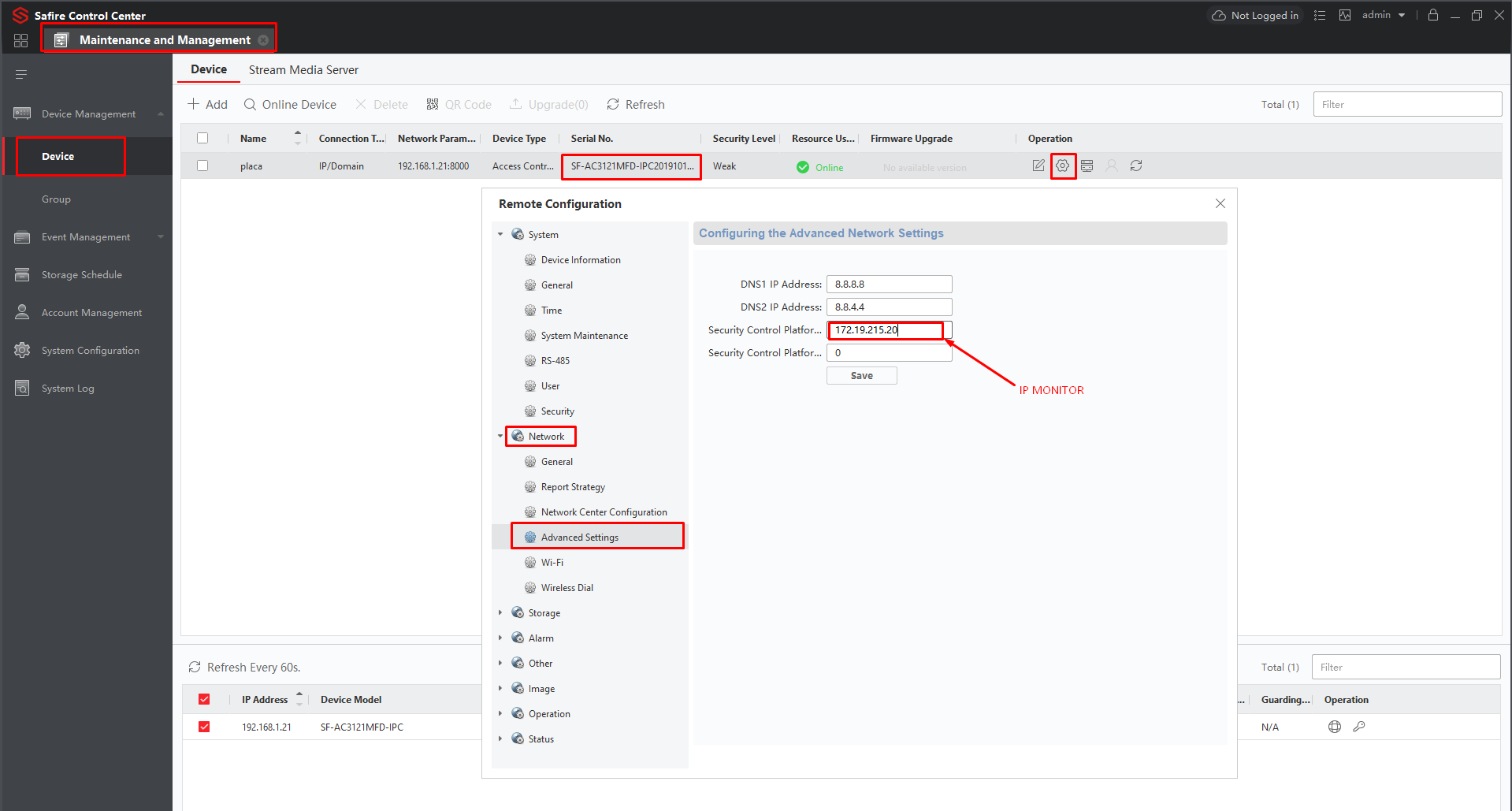 Monitor settings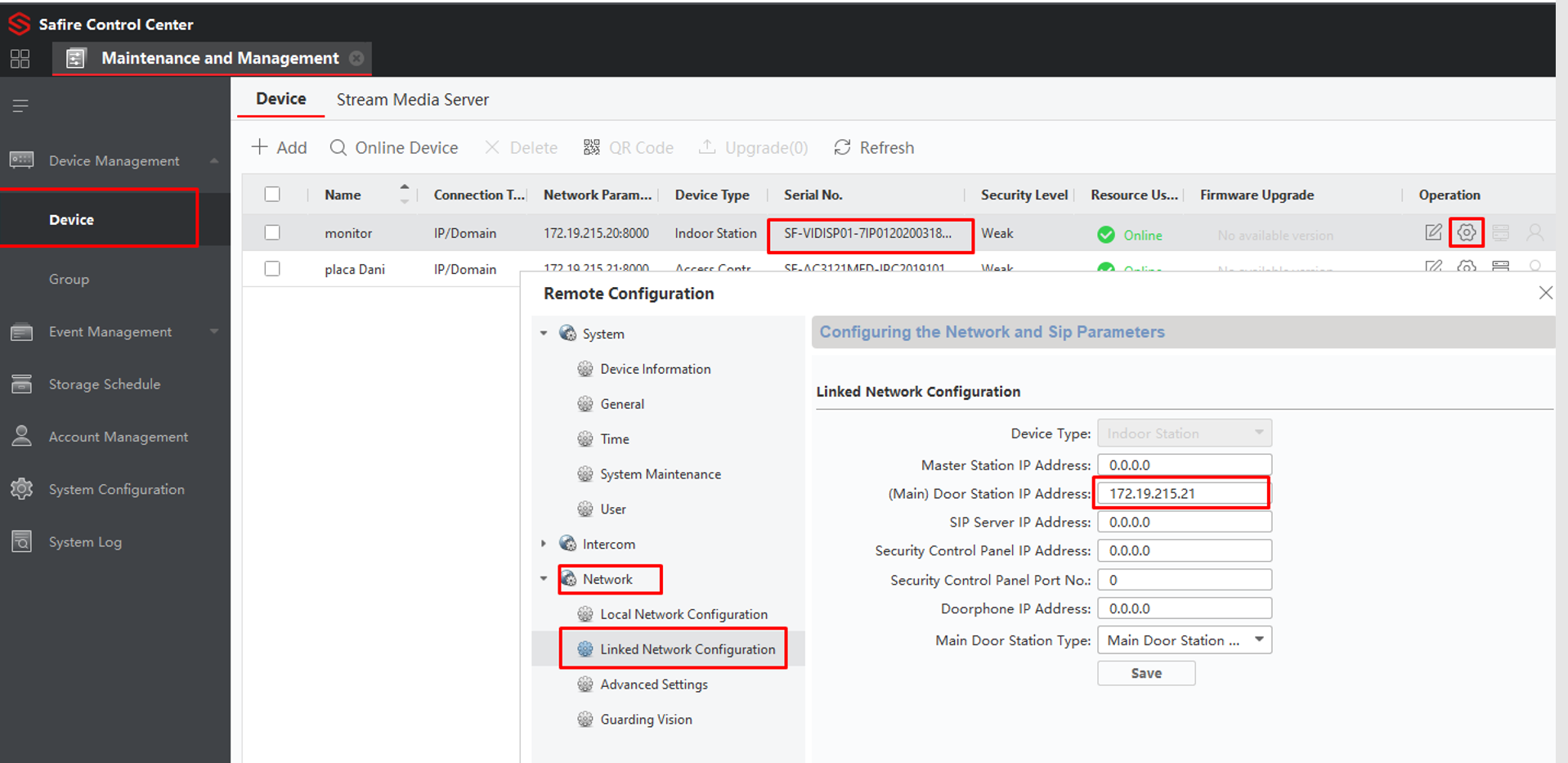 If we want to add another access control as a slave, after the firmware update, we will change the name of the device to 10010110002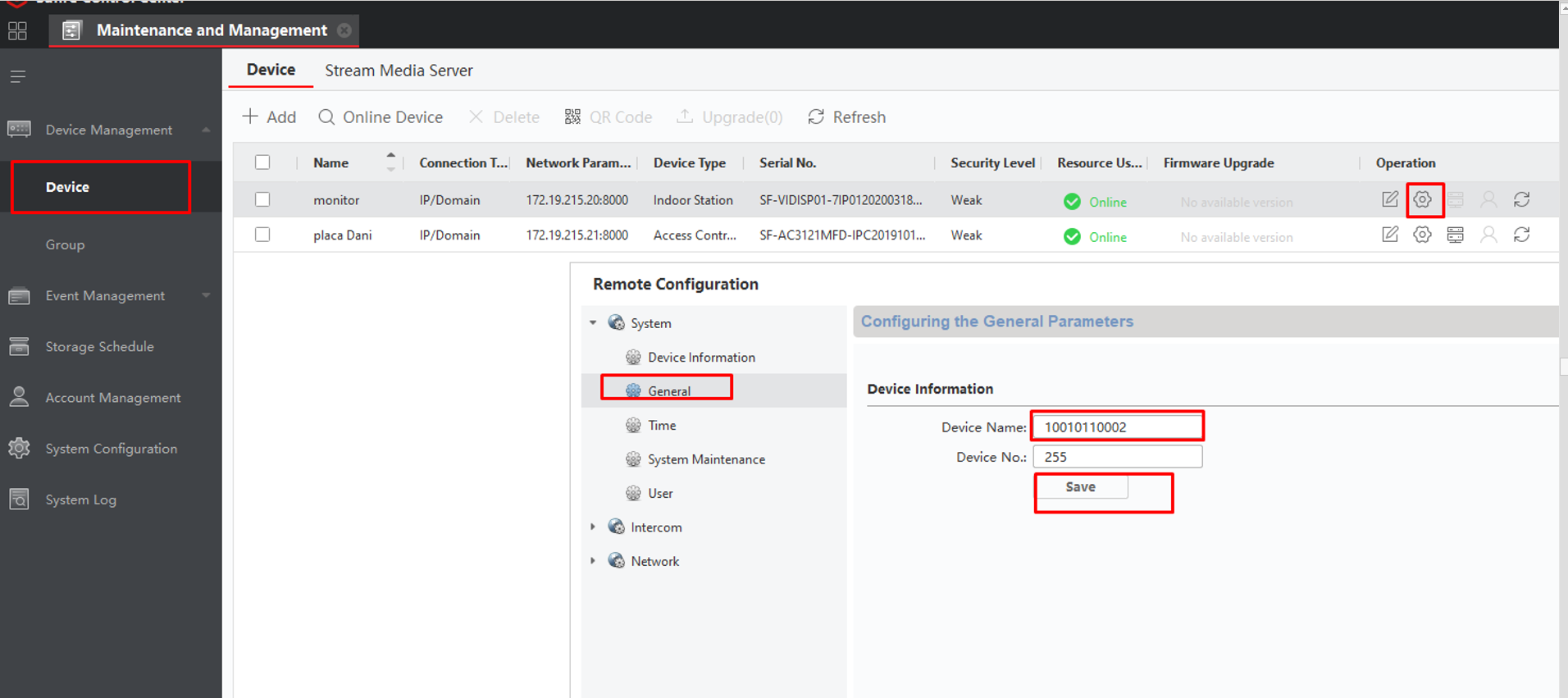 Problem solving
Problem 1: You cannot see the live image on the monitor.
A: Check that the resolution of the SF-AC3121MFD-IPC is 720P
Remote configuration in SF-AC3121MFD-IPC, select Video / Audio and change the resolution to 720P.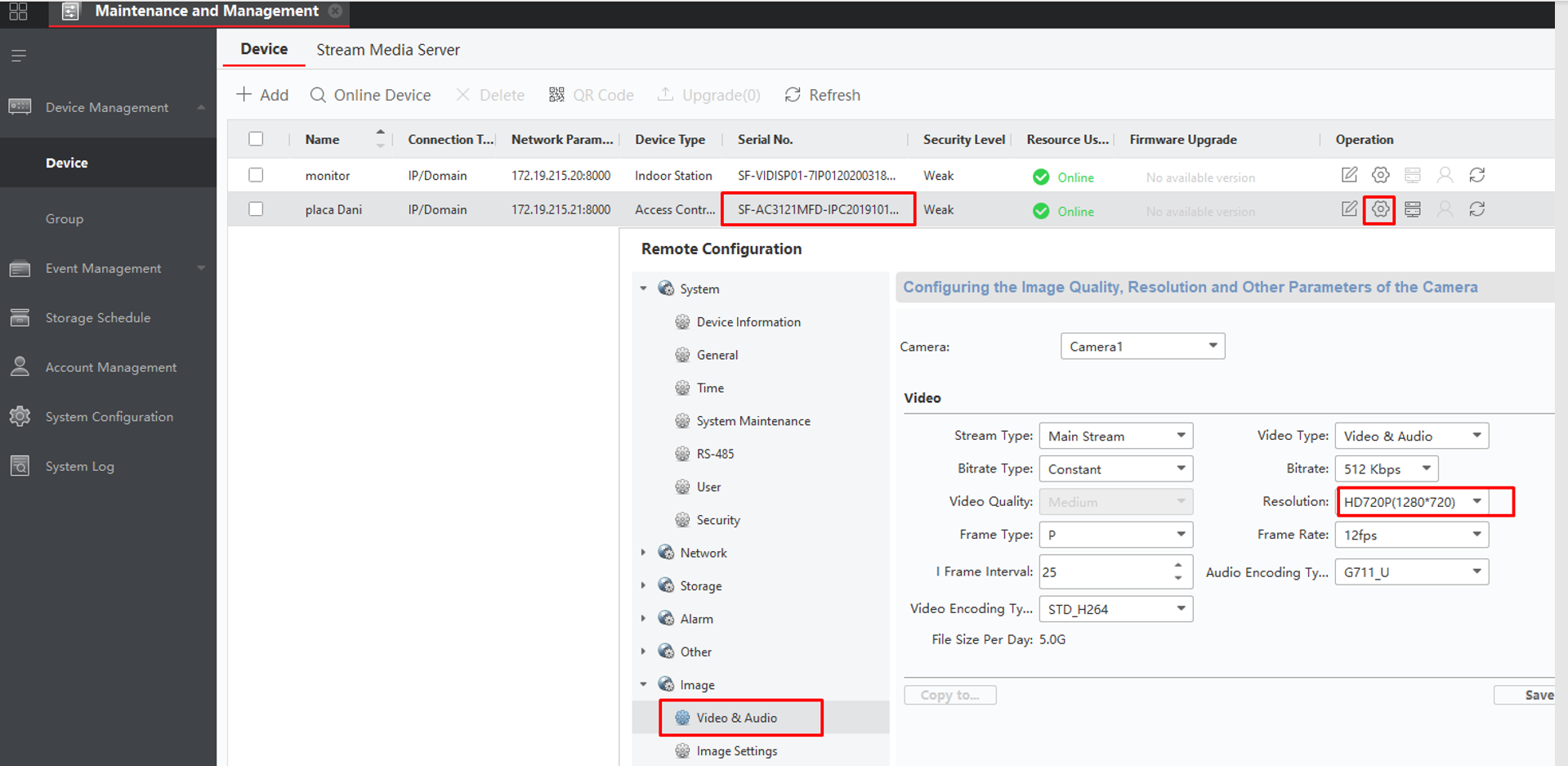 Problem 2: You can receive the call on the monitor but I can't receive the call in the app.
A: Check the call forwarding time is 0 seconds.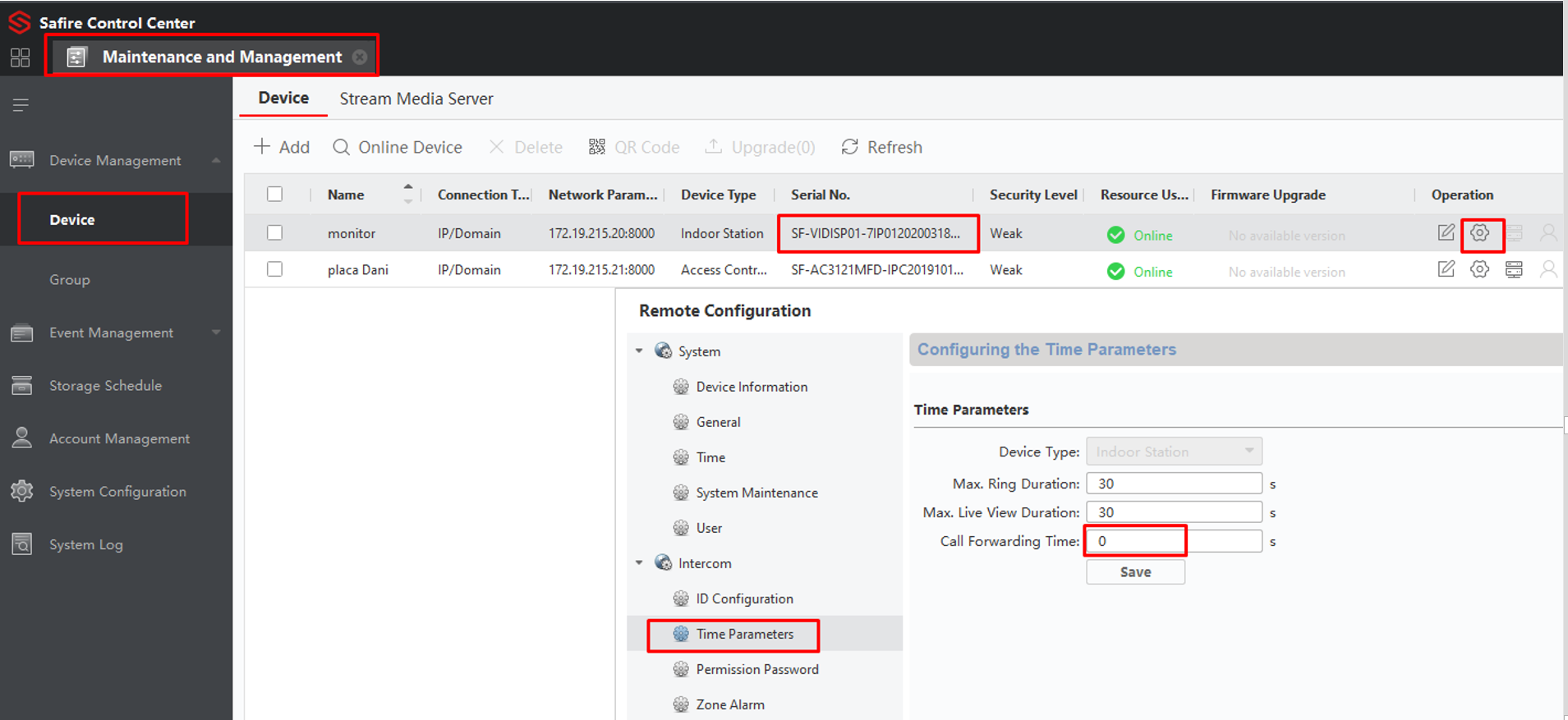 Problem 3: When the fingerprint is entered into SF-AC3121MFD-IPC and is not recognized, it does not call the monitor directly
A: This function is disabled by default. Activate it.
Parameters -> Gate 1 and then click Advanced.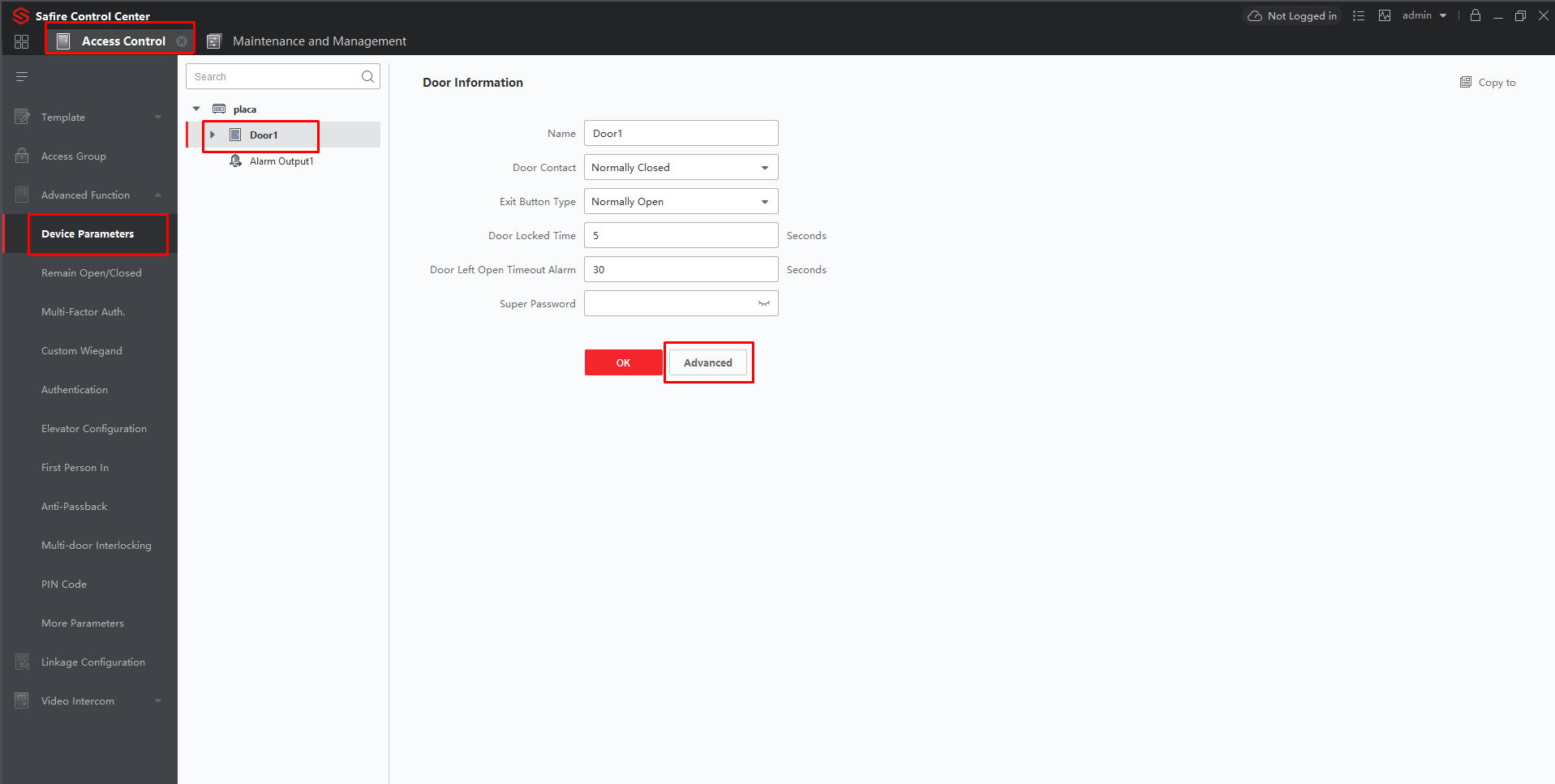 Enable the function that is highlighted.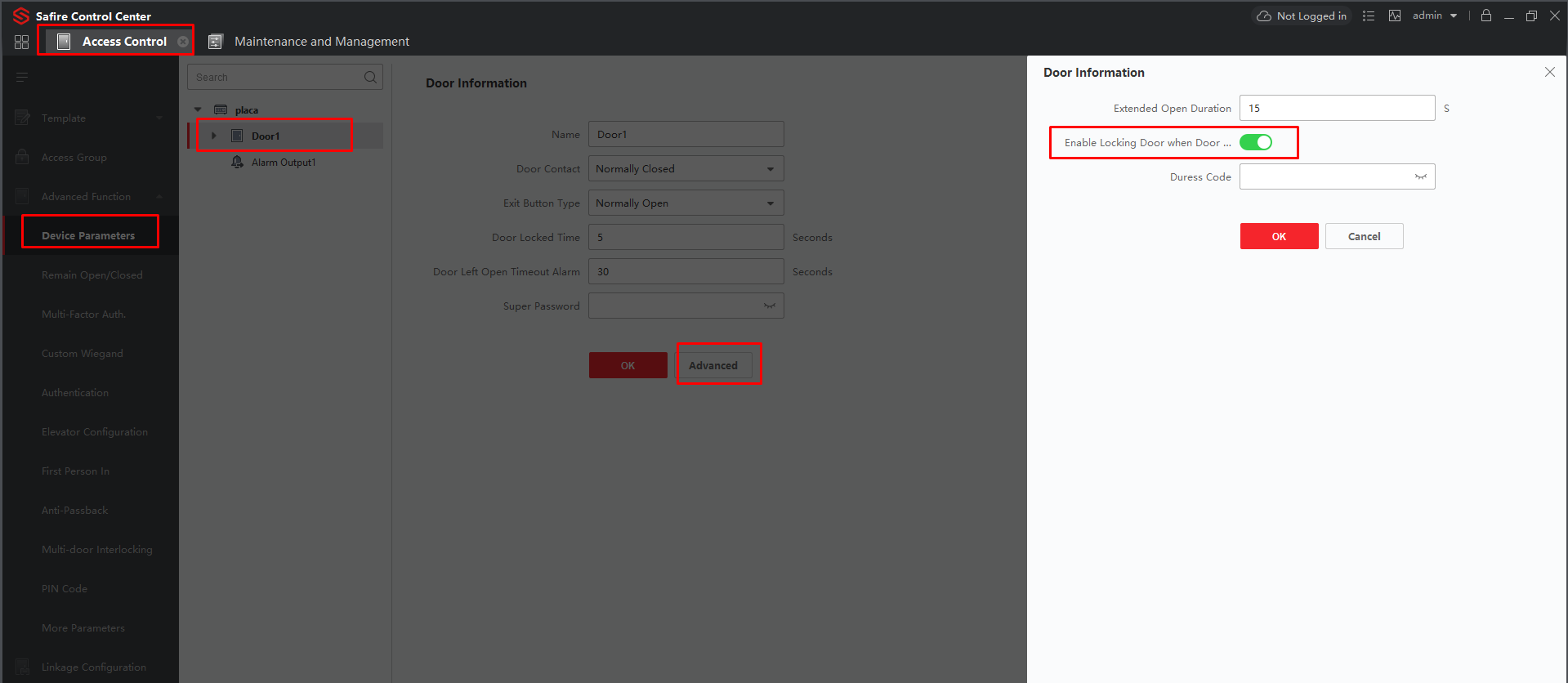 Problem 4: The device does not call the monitor, nor recognize the card.
A: The device has to be armed.
Select Tool -> Device arming control,