There are many IP devices that belong to the Passive PoE category, which means that they do not normally use the RJ45 connector pins that are not used for data.
To provide the power part, focus on the following pins:
pin 4 and 5 (blue / white-blue) for the negative
pin 7 and 8 (white-brown / brown) for the positive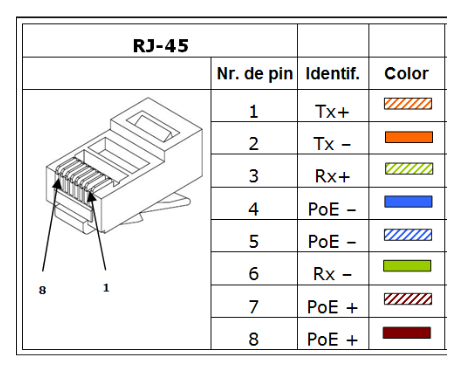 The voltage should be set according to the device, normally 12V or 24V (see device specifications) and always in DC.
This method of feeding is limited to a distance of 40 meters depending on the wiring.
The references used to power passive POE devices are:
https://www.visiotechsecurity.com/es/productos/accesorios/inalambrico/epe-1212-detail#tab=prod_0
24V power supply devices:
https://www.visiotechsecurity.com/es/search?keyword=dc24v
12V power supplie devices:
https://www.visiotechsecurity.com/es/search?keyword=dc12v