How to configure the 2nd Generation SAFIRE video-intercoms
The 2nd Generation boards are those that start with SF-VIMOD-CAM, either in IP or 2-Wire technology.
2nd Generation monitors are all starting with SF-VIDISP, whatever the size of the monitor or the technology, IP or 2-wire.
For configurating them, it is recommended to use the most updated version of the SAFIRE CONTROL CENTER; we remind you that it is possible to download it directly from Visiotech's website.
Step 1 - Activation of the devices:
The default SAFIRE video-intercoms are by default INACTIVE, so they must be activated.
The activation method consists of assigning a password to the device.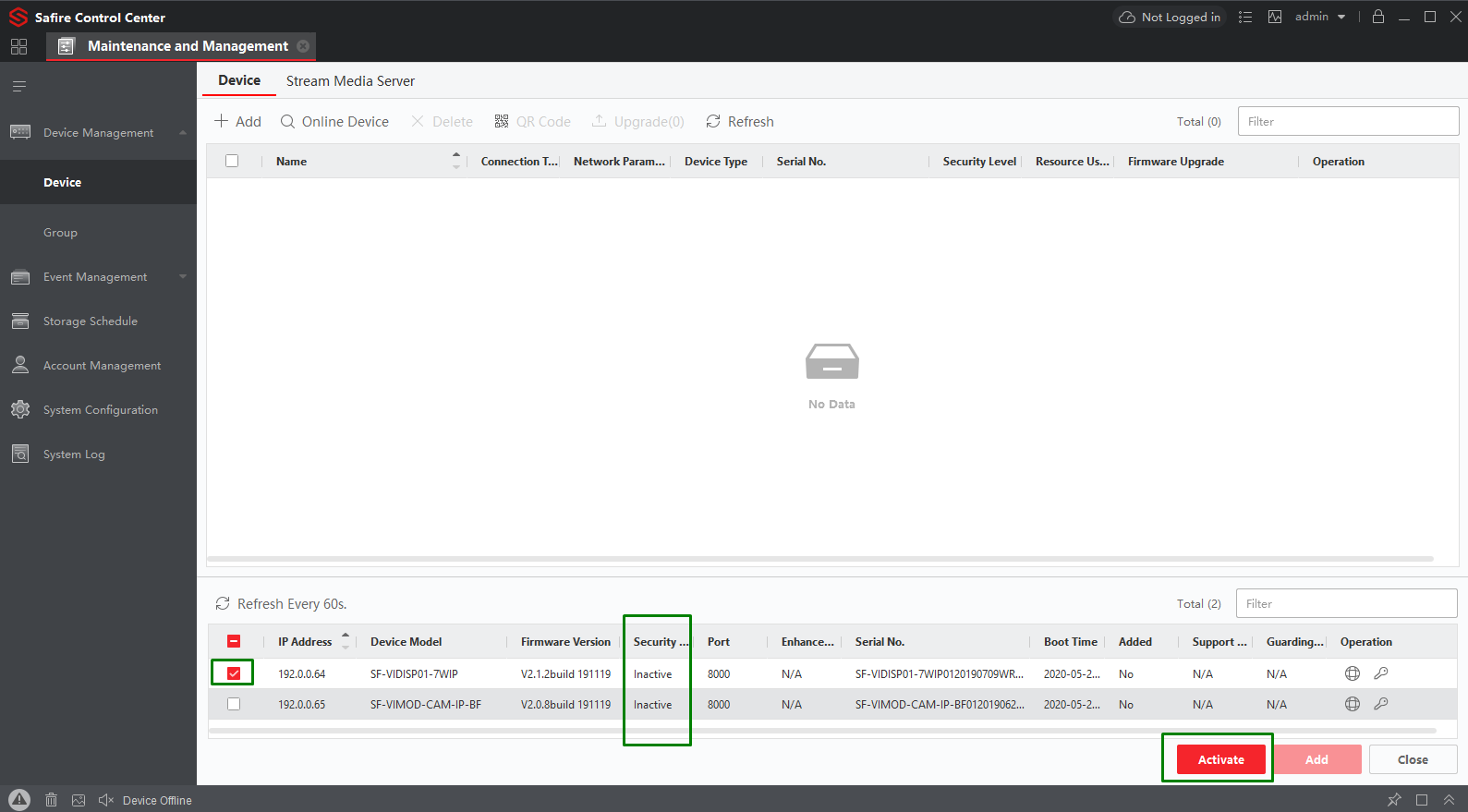 Step 2 - Change the IP address of the devices:
After activating the external station and the internal station, we proceed to apply an IP address to both devices, according to the range of the client's router.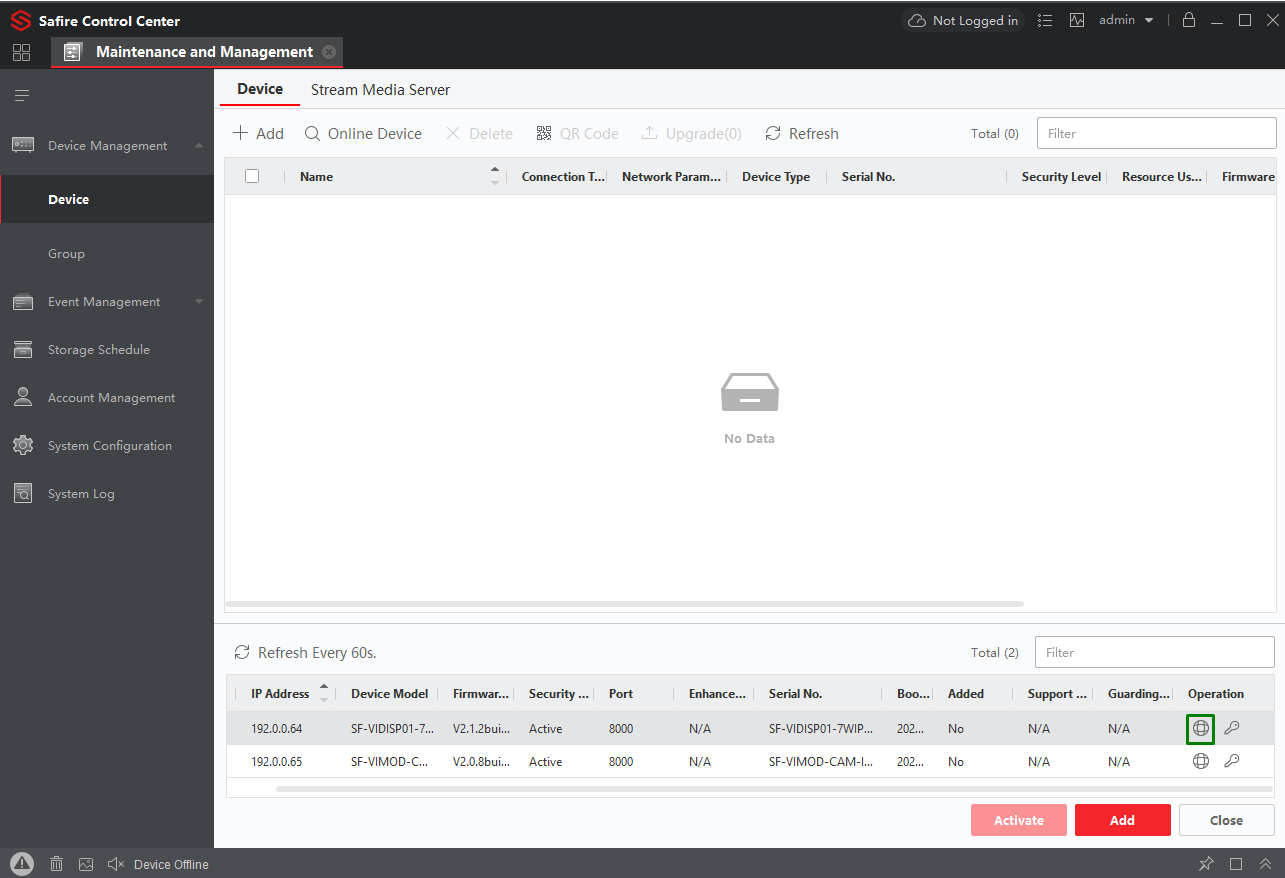 Once we have two devices initialized and with the IP addresses correctly specified, we will proceed to add them to the SAFIRE CONTROL CENTER.
Step 3 - Add the devices to the SAFIRE CONTROL CENTER:
Select the device, click on ADD and, in the new window, configure the name, the port (it's 8000 unless we have changed it before), the user (it's admin) and put the password we have used in the ACTIVATION of the product. The IP address will appear automatically.
It is recommended to check the box for time synchronization.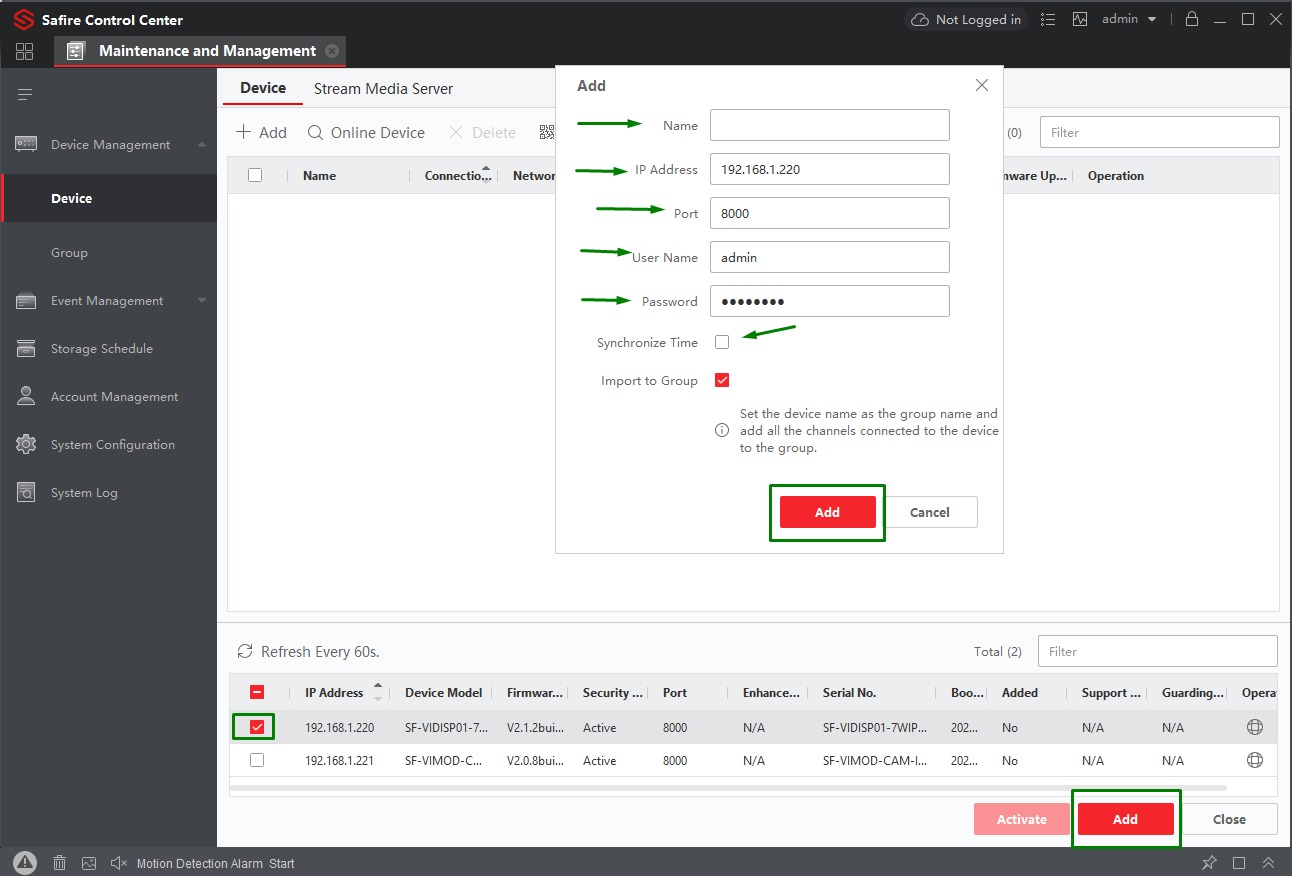 Step 4 - Configure the system:
Basically, the configuration consists of adding the IP address of the external station to the monitor, nothing else.
To do this we click on "Remote Configuration" (gear icon):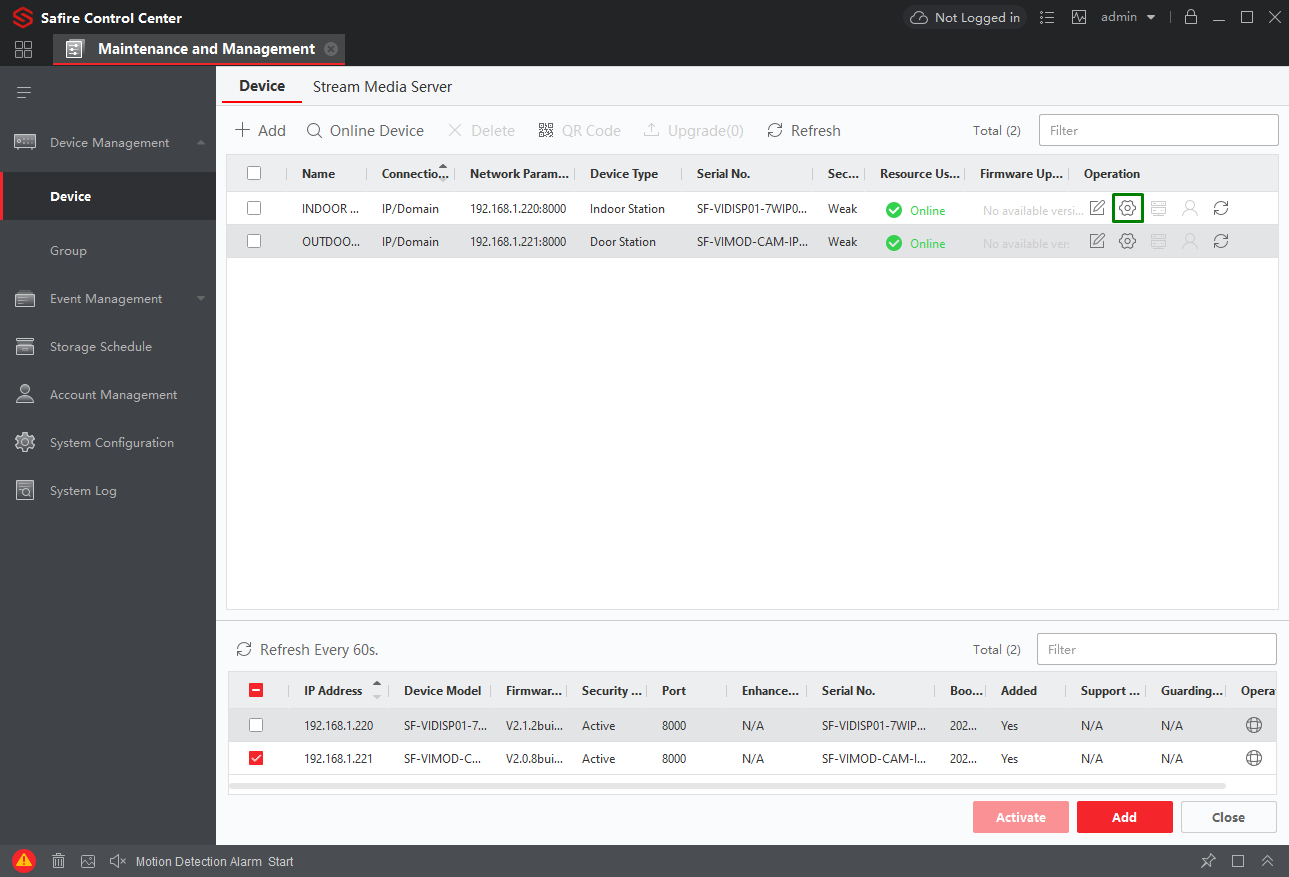 In this menu, by default, the IP address that appears for the external station is 192.0.0.65; but what we have to do is write the IP address really assigned to the installed external station.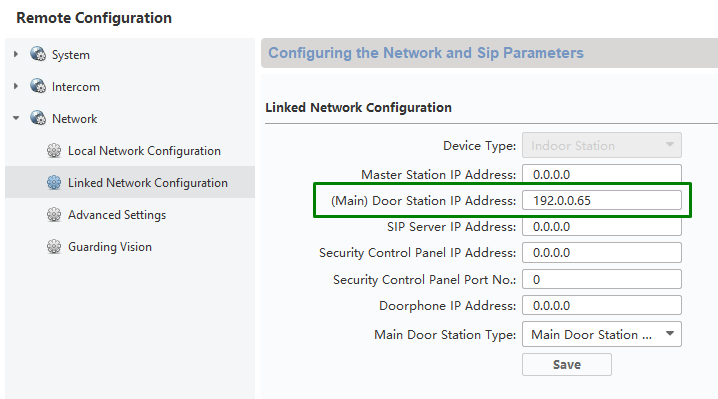 In our case the IP address for the outdoor panel will be 192.168.1.221.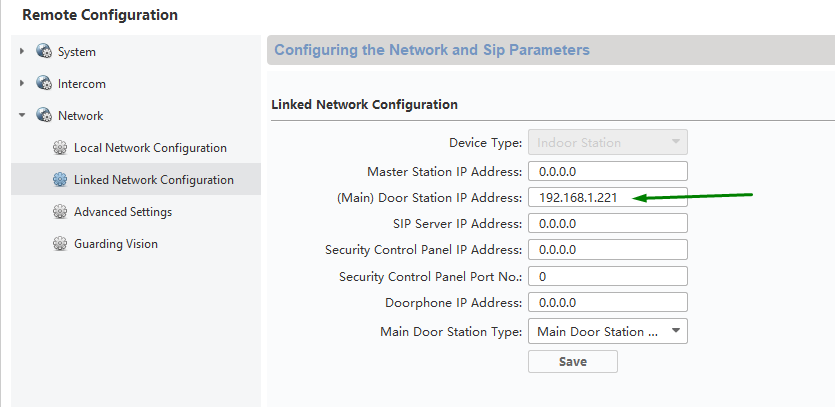 This way the system is already configured, for a basic configuration no other operation would be necessary.
When pressing the call button on the external panel, the call should be received on the screen.