To update the firmware of a SAFIRE video-intercoms, we must use the manufacturer's software.
In this example we are using the SAFIRE CONTROL CENTER.
Step 1 - Click on REMOTE CONFIGURATION (gear icon)

Step 2 - Select the MAINTENANCE menu and then click on the option that allows us to search for the previously downloaded firmware (by indication of VISIOTECH 's Technical Department):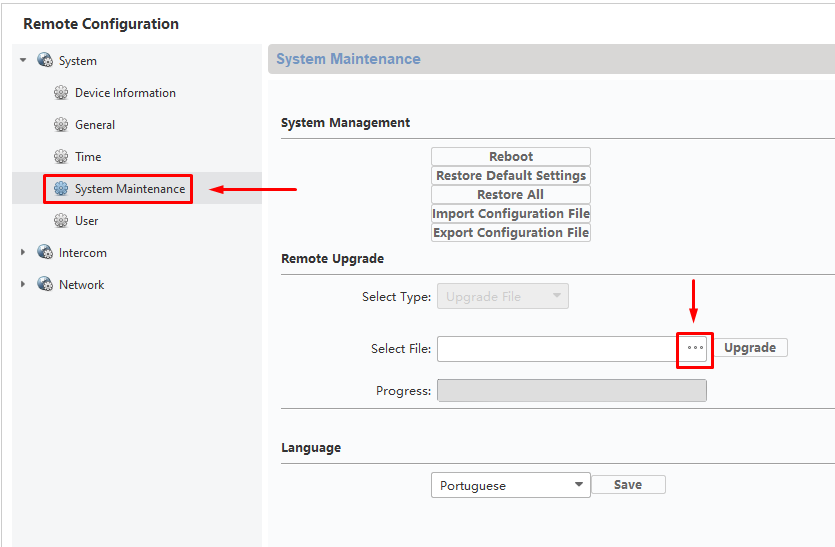 Step 3 - Select the digicap.dav file and click on OPEN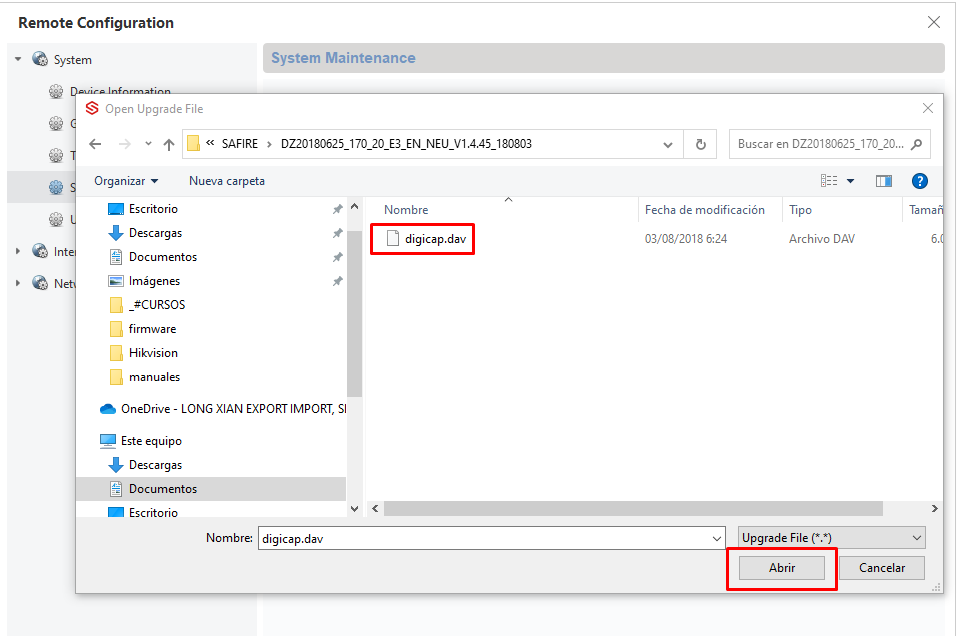 Step 4 - We will have a message indicating that the device is going to restart after the update; we choose OK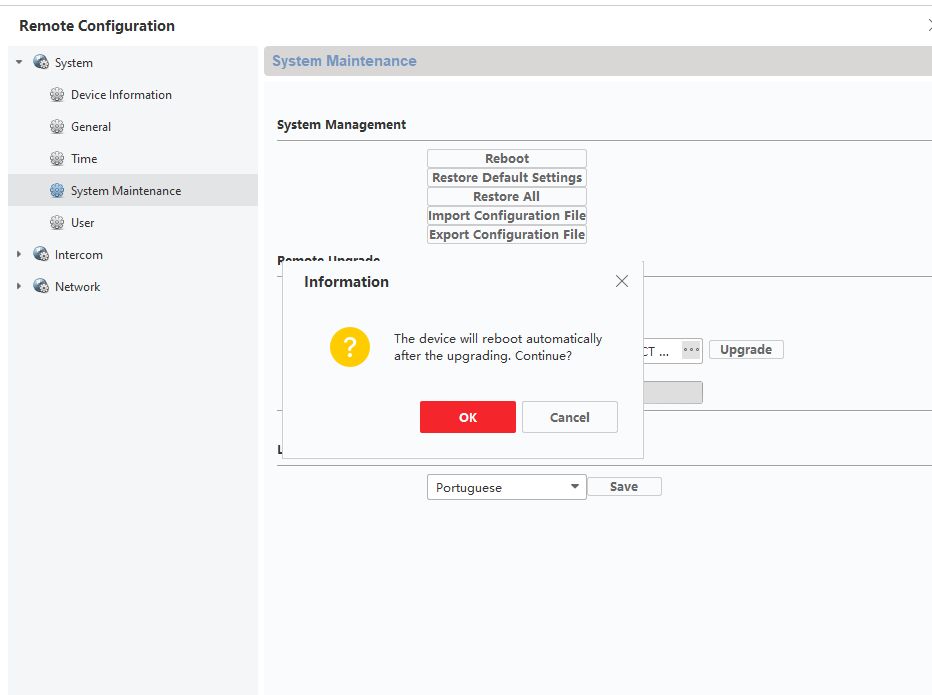 Next we will see the progress bar indicating that it is being updated. It will take a few minutes, and after rebooting we can check the version and be sure that the firmware was updated correctly.