The connection of any of the video door phone modules on the board will be done through the RS-485 connector.
RS-485 output connector of the board: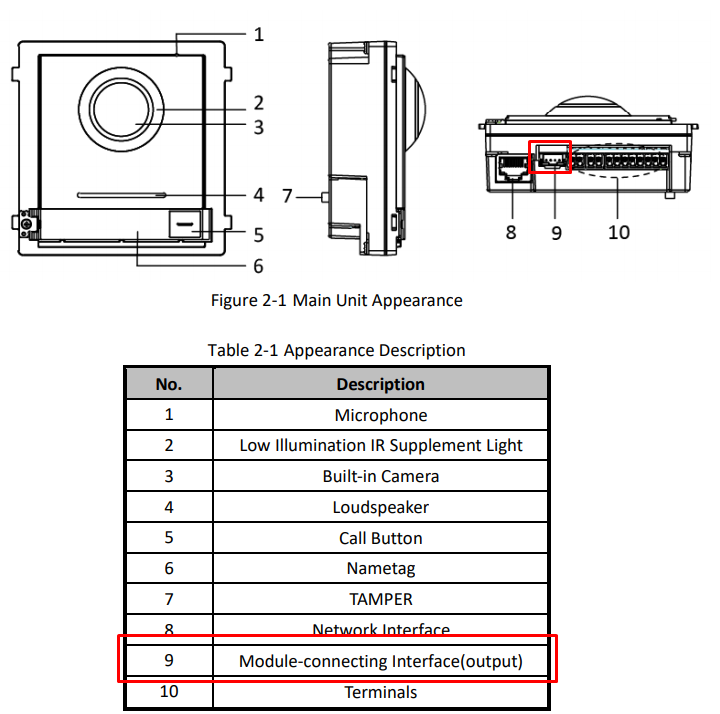 The modules have an RS-485 input and output; the input is used to connect to the board or to the output of another module and thus to chain several modules together.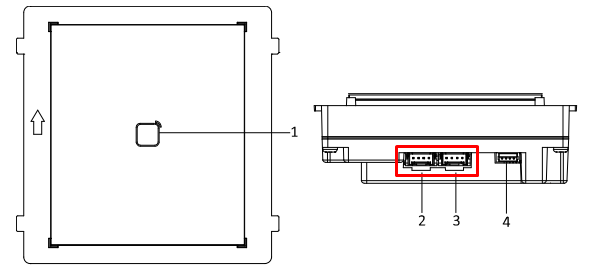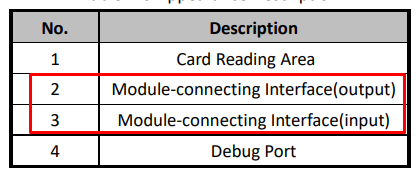 Apart from connecting them, we will have to configure the Dip-switches of each module to indicate the address it will have. If we had several modules we would configure each one with up to a maximum of 8: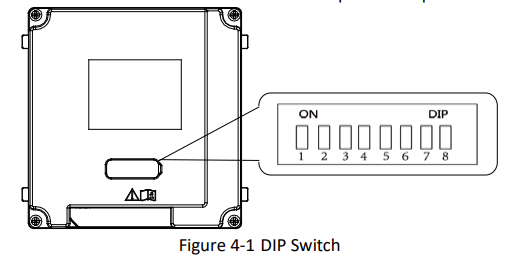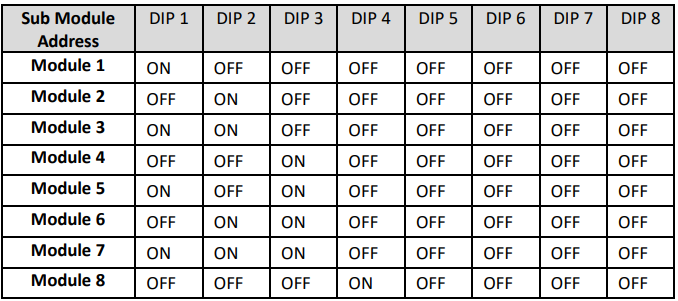 The connection must be done with the terminals off. If it was not like that, we would have to restart all of them to get the new configuration and address.
When the equipment has already started and the board is added to the software, we will see that the terminal is detected correctly by the board: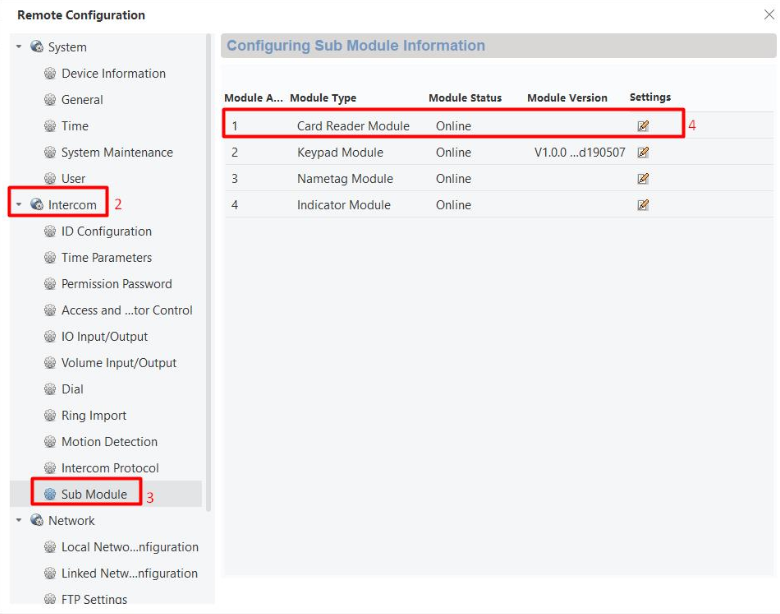 Finally, we only have to start adding users to the board. First we will create the user by reading the card from the card module itself, or by using some other type of reader to manually specify the number of that card: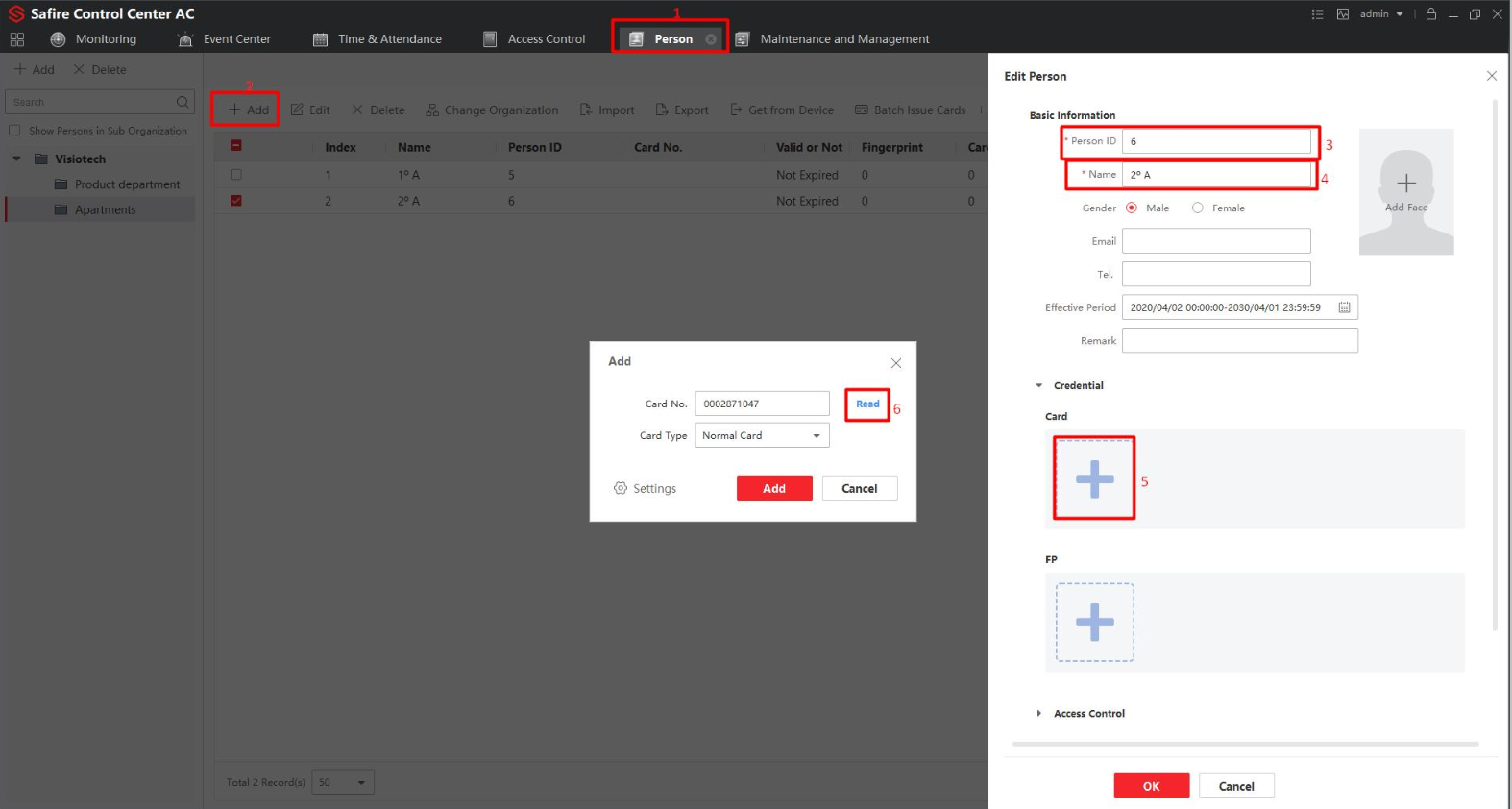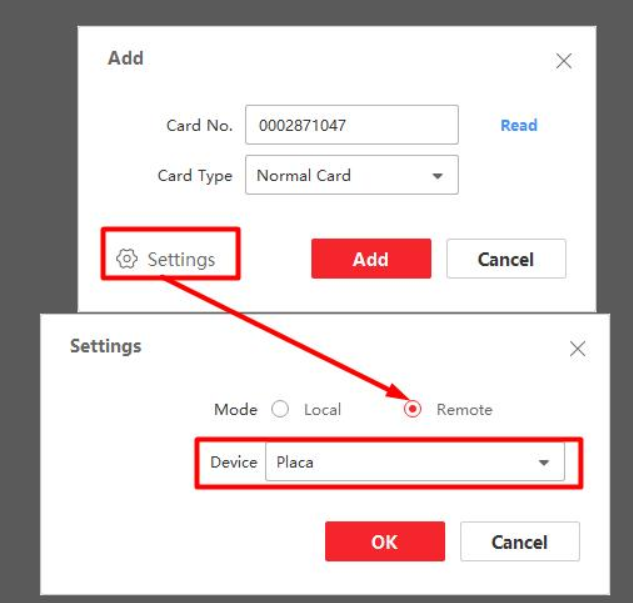 Then we will send the user to the board: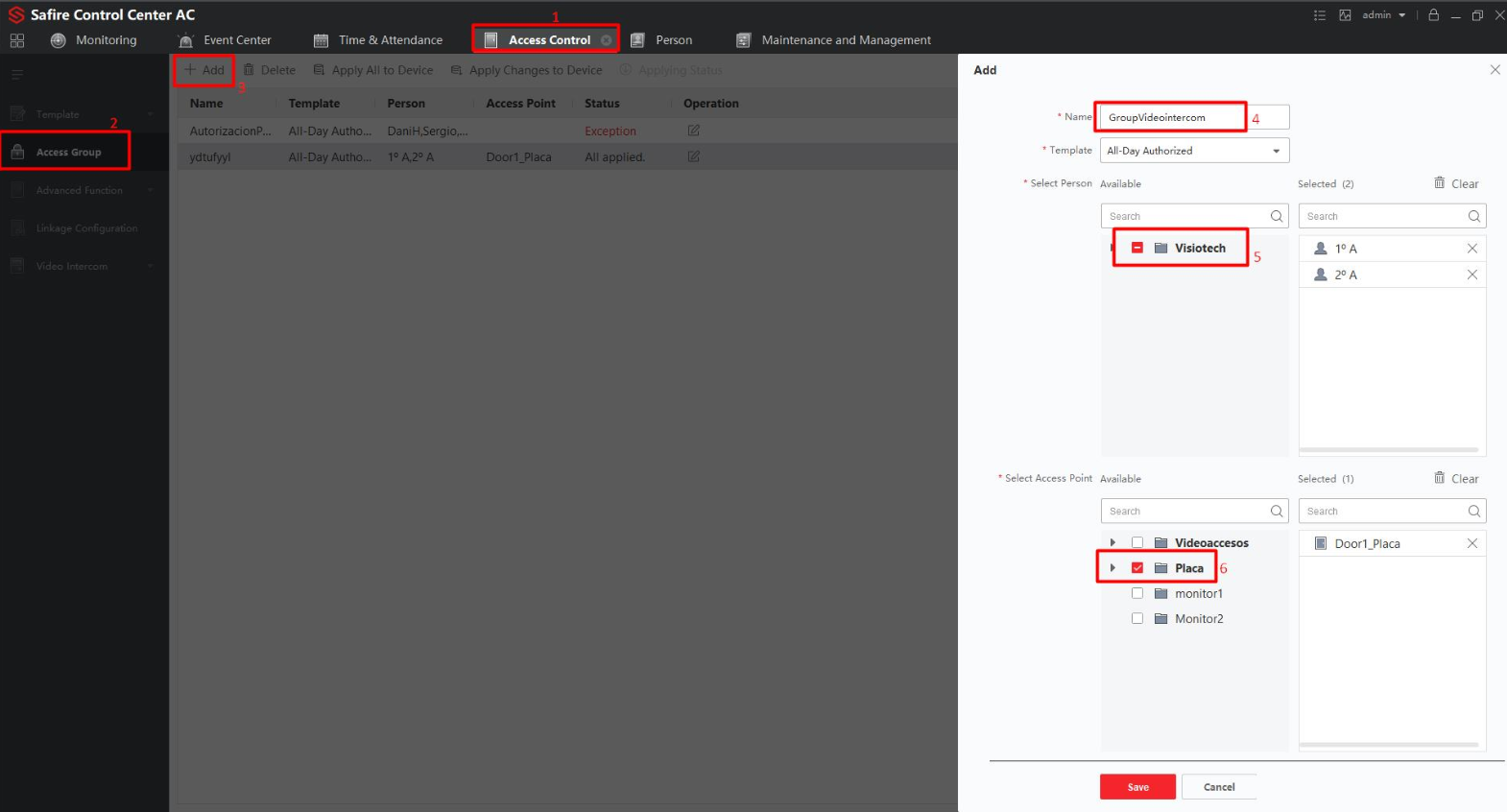 With these steps we already have the user loaded and with the board ready to use.